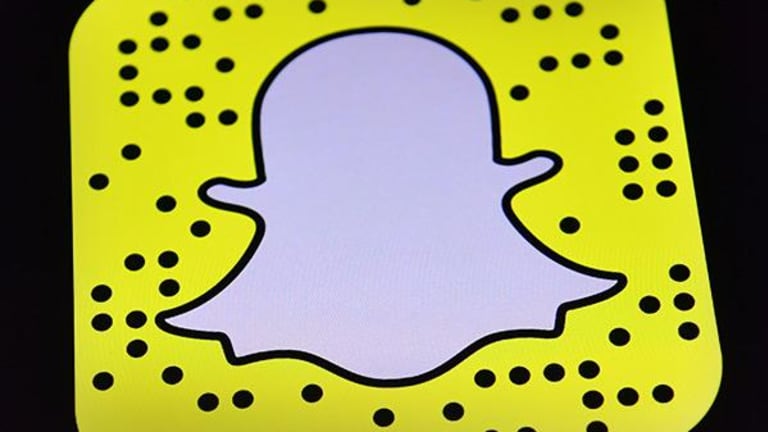 Snap Stock Gains as Augmented Reality 'World Lenses' Filter Opens to Advertisers
The popular augmented reality filter on Snapchat can now be sponsored by brands as an ad on the app.
Snap Inc. (SNAP) stock traded up 2.34% on Thursday, Sept. 28, after Snap announced that its Snapchat augmented reality "World Lenses" filter will be opened to sponsorship from advertisers, TechCrunch reported.
The announcement came at the Advertising Week New York convention, where Snap said its first customers for the sponsored augmented reality filters on the Snapchat app will be Time Warner Inc.'s (TWX) Warner Bros and Anheuser Busch Inbev's (BUD) Bud Light.
The sponsored augmented reality filters come after the immense -- and viral -- success of Snapchat's dancing hot dog earlier this summer. The new filters sponsored by brands will feature logos, spokespeople and products.
Advertisers can buy World Lenses placement directly from Snap to be run as a national campaign or to a targeted audience based on gender, age or interest base. They will also run as a "swipe up" attachment for any standard Snap ad.
Watch: You Can Become a Millionaire Even if You Make $35,000 a Year
More of What's Trending on TheStreet: