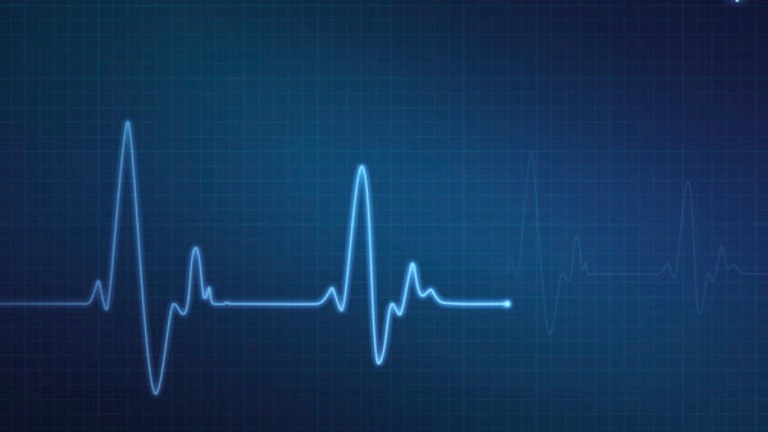 Smith & Nephew Fans Cry Uncle
Shares slip on talk of a merger with overseas rival Biomet.
Biomet
( BMET) has finally attracted a possible mate.
Smith & Nephew
(SNN) - Get Smith & Nephew PLC Sponsored ADR Report
confirmed on Thursday that it "has held very preliminary talks" with Biomet about a possible union. The news comes seven months after Biomet, an underperformer in the tough orthopedics device space, announced that it was available for sale.
Analysts expect Biomet to fetch at least $10 billion -- or about $41 a share -- if it lures a buyer, the
New York Times
reported on Thursday. The company's stock rose 2.5% to $38.34 after Smith & Nephew signaled that it could be the one.
Now, however, Biomet looks like it could play hard-to-get. The company suddenly announced on Thursday that it "has not made a determination that it is in Biomet's best interests for it to engage in a transaction with any third party."
Experts seem uncertain about a potential marriage as well.
Analysts have long viewed Smith & Nephew as the most likely suitor to emerge from the orthopedics sector. But some have suggested that other buyers, particularly private equity firms, could find the company more attractive. And they note that Smith & Nephew -- which blew past Wall Street estimates on Thursday -- has been faring pretty well on its own.
"A question investors must ask is, 'What does another large orthopedic company gain from acquiring Biomet?'" JP Morgan analyst Michael Weinstein wrote on Thursday. "The principal benefits would be cost savings and greater share. ... From a product perspective, the acquirer already in orthopedics gains little. Moreover, there are the risks common to all deals in the reconstructive space."
Weinstein has a neutral rating on shares of Biomet, which is a client of his firm.
Mating Call
To be fair, Weinstein feels that Biomet will find a suitor in the end. But he's looking outside the crowd that the company usually runs with.
For example, Weinstein suggests, Biomet could attract offers from big health care companies with no major joint-implant businesses of their own. However, he mentions only two --
Abbott Laboratories
(ABT) - Get Abbott Laboratories Report
and
Medtronic
(MDT) - Get Medtronic Plc (MDT) Report
-- that might have the necessary resources. And he sees problems with both.
Weinstein feels that Abbott could prove reluctant to spend so much money right now, particularly on orthopedics. Meanwhile, he says that Medtronic "would have little to gain" from buying a company with a growth outlook that's already similar to its own.
Smith & Nephew could actually see its growth rate falter.
During the latest quarter, the company's revenue jumped 11% to $679 million -- toppling the $527 million consensus estimate -- as its orthopedic reproductive business significantly outperformed the market. Profits surged 50% to $93 million, with earnings per share of 52 cents beating Wall Street expectations by 8 cents.
"We again exceeded market growth in orthopedics and, as expected, the strong new-product launch program has contributed to revenue growth across all our businesses," Smith & Nephew CEO Christopher O'Donnell announced. "With the positive market reception given to these new products (which includes the nation's first hip-resurfacing system), we expect them to drive revenue growth through the fourth quarter, into 2007 and beyond."
Smith & Nephew's stock fell nonetheless, dropping 2.1% to $47.34, as investors looked past the company's strong results and dwelled on its overtures to a challenged competitor instead.
Going Private
Personally, Weinstein feels that a leveraged buyout offer would make more sense.
He notes that private equity firms are flush with cash -- having raised some $240 billion over the past 18 months -- and they keep sinking money into increasingly large deals. At the right price, he believes, a takeout of Biomet could work.
Importantly, Weinstein sees room for margin improvement at the lagging device maker. He believes that stronger profits -- across all Biomet divisions -- and better tax rates could help out.
"Being outside the glare of public scrutiny could allow the company to make some tough decisions with respect to its cost structure, business portfolio and management," Weinstein says. "A strong possibility with the acquisition would be the divestiture of noncore assets."
He points to Biomet's struggling EBI spine division as an obvious selloff candidate. But he believes the company's strong dental implant business could go -- at the right price -- as well.
All told, he believes that private equity investors could pay $40 to $42 a share for the entire company and then pursue some major changes after that. Meanwhile, he expects competing players -- including
Zimmer
(ZMH)
,
Stryker
(SYK) - Get Stryker Corporation Report
and Smith & Nephew -- to continue moving along as usual.
"We really don't view Biomet going private as an opportunity" for the others, Weinstein wrote on Thursday. "A take-out could, however, be positive for valuations."
For example, he says, Zimmer could wind up fetching between $80 and $83 a share going forward. Zimmer lost some ground in the meantime, however. The company's stock slipped 35 cents to $71.45 late Thursday morning.