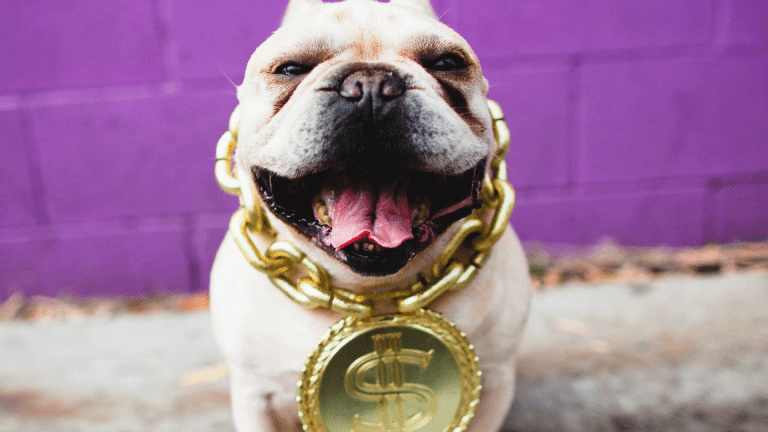 4 Smart Money Stock Picks
Sometimes finding fresh investing inspiration can be a challenge, but if you examine the latest hedge fund moves, you can find insights from some of the world's savviest investors.
Start buying.
Hedge funds have just revealed their trades from the last quarter. The result: a valuable glimpse into which stocks hedge funds like, and which they don't. Bear in mind that the 13F forms filed with the U.S. Securities and Exchange Commission reveal trades made in the last quarter rather than the current quarter, so it is possible that the fund's positions have since changed.
Nonetheless, these moves are still carefully tracked by investors around the world.
Here we also include TipRanks' stock insights from Wall Street's best-performing analysts. These are the analysts that consistently outperform the market with the highest success rate and average return. In other words, these are the analysts you can trust.
So with this in mind, let's take a closer look at these 4 stock picks now:
Flailing big-pharma Teva proved a surprise hit with hedge funds in the fourth quarter. We can see that hedge funds ramped up their holdings in Teva from third quarter to fourth quarter by over 10%. But it was the entry of Warren Buffett, otherwise known as the Oracle of Omaha, that generated the biggest headlines.
He snapped up 19 million shares in Teva, worth about $358 million. On the news shares climbed over 10%.
Teva is currently one of the most-shorted stocks on the market, and has just begun a restructuring program to deal with its massive $35 billion debt burden. However, given that shares are trading at just $19 vs the five-year peak of over $70, perhaps this will turn out to be a bargain buy for the Oracle of Omaha. And as Buffett famously says: When others are fearful, be greedy.
Luckily for Buffett, five-star Mizuho analyst Irina Rivkind Koffler sees the stock leaping by 10% to $23 in the coming months. In an investor report on Feb. 15 she wrote: "While the 2018 outlook introduced on the 4Q:17 call came in below expectations, we believe there is downside protection, and even longer-term upside to the stock." Over time, the company should become more streamlined and efficient, and as a result, Koffler believes gross margins will stabilize and improve.
Overallm however, the mood from the Street is still cautious. Our data reveals that in the last three months Teva has earned a Hold analyst consensus rating with 5 buy, 11 hold and 4 sell ratings.
Hedge funds increased holdings in global gaming empire Caesars by over 360% in the fourth quarter with the combined purchase of over 50 million Caesars shares. The total value of Caesars shares held by hedge funds now totals over $8.4 billion. Key shareholders include David Tepper and George Soros. Soros, for example, increased his stake in Caesars by over 1,000% to $436 million.
After emerging from bankruptcy in 2017, the company has effectively restructured and reorganized. Now the focus is all about growth initiatives. "Our future appears bright with a much-improved balance sheet, approximately $2 billion in cash, and strong free cash flow" management declared recently.
Top Oppenheimer analyst Ian Zaffino understands the hype. He has just reiterated his Caesars buy rating with a $15 price target (14.5% upside potential). "We continue to recommend Caesars based on its impressive opportunity set," says Zaffino. He sees 'numerous levers' for the company to pull, from higher revenue for renovated rooms to real estate development and meaningful acquisitions.
The stock currently has a Moderate Buy analyst consensus rating from the Street with 15% upside potential from the current share price (based on the average analyst price target).
On specialty contractor engineer MasTec, hedge funds and the Street share a very bullish outlook. In the fourth quarter, 76 funds created new positions in the stock with 108 funds adding to existing positions. The massive quant fund Renaissance Technologies, founded by the world's smartest billionaire James Simons, ramped up its Mastec position to $32 million with the purchase of over 474,500 shares.
The company's work spans electric power infrastructure, oil and natural gas pipelines, renewable energy facilities and wireless networks. Strength across the board has resulted in 100% Street support with eight analysts publishing recent buy ratings. Indeed, Mastec has received no hold or sell ratings from the Street for over 10 months.
Five-star B. Riley FBR analyst Alex Rygiel has just boosted his price target from $67 to $70 (vs the current share price of $53) on the back of lower tax rates. He says the new 21% rate vs 35% previously will increase cash flow generation and could also lead to increased consumer spending.
Last but by means least, Action Alerts Plus holding Apple is the no.1 hedge fund stock by value right now, beating both fellow AAP holdings Microsoft (MSFT) - Get Microsoft Corporation (MSFT) Report and Amazon (AMZN) - Get Amazon.com, Inc. Report . Hedge funds currently own a whopping $520 billion of Apple shares. In the fourth quarter, funds snapped up a further 21.6 million shares.
Following a 23% increase in the last quarter, Apple is now Warren Buffett's biggest holding at $28 billion. 
Investors should remember, as top Guggenheim analyst Rob Cihra highlights, that Apple has much more to offer consumers than just the iPhone. He is betting that its "Other Product" accessories segment of the Apple Watch, Airpods, and HomePod could yield $22 billion by next year. Fueled by this strong-growth, this analyst sees the stock spiking to $215 (22% upside potential).
"Apple has never been about going after a whole market's unit share but rather peeling off the high-value tops for max revenue and profit share. It can then compound that by selling MORE into its 'niche' installed-base of loyal, high-value customers" states Cihra.
Overall Apple scores a Moderate Buy analyst consensus rating with 17 buy ratings vs 13 hold ratings in the last three months. The average analyst price target on Apple of $193 indicates 10% upside potential.
This piece is brought to you by Harriet Lefton of TipRanks. TipRanks offers investors the latest insight into eight different sectors by tracking the activity of over 4,750 analysts, 5,000 financial bloggers and even 37,000 corporate insiders.