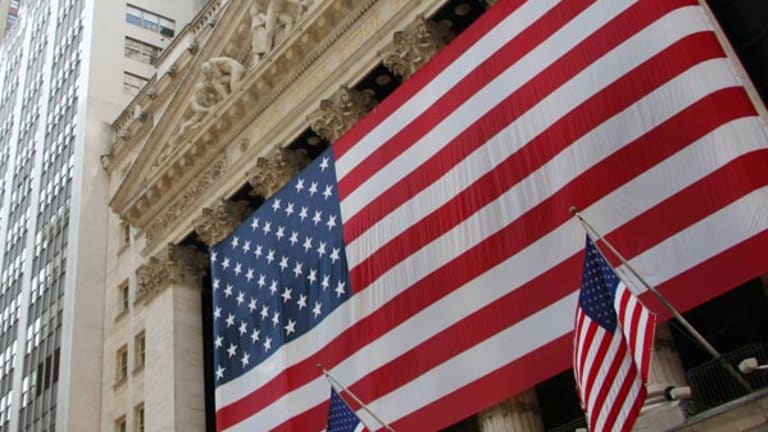 Small Earthquake Strikes in Virginia
A small 5.9 magnitude earthquake occurs roughly 25 miles away from Charlottesville, Va. with tremors felt up and down the East Coast.
Updated from 2:30 p.m. ET with quote from witness in Louisa, Va.
NEW YORK (
) -- A small 5.9 magnitude earthquake occurred in Virginia at 1:50 p.m. ET on Tuesday with tremors felt up and down the East Coast.
The epicenter of the quake judged to be near Mineral, Va., about 25 miles from Charlottesville, Va., the home of the University of Virginia, and roughly 83 miles southwest of Washington, D.C.
What a main road looked like on Tuesday in Louisa, Va., four miles from the epicenter of a 5.9 earthquake
Aftershocks were felt on Wall Street minutes before 2 p.m. EDT, and an announcement was made on the floor of the New York Stock Exchange that said authorities were investigating the tremors.
According to
The New York Times
, thousands of people flooded the streets of Washington, D.C. as a number of buildings, including the White House, were evacuated.
Early reports don't indicate the earthquake has caused significant damage.
Across the street from NYSE, the authorities at
TheStreet's
building at 14 Wall Street announced they were "investigating the complaint in the building" without further specification.
A police department in northern New Jersey in Mahwah told
TheStreet
that they had received complaints of a tremor, but could not confirm anything.
Immediate calls to the first, fifth and sixth police precincts of Manhattan returned busy signals.
A worker at a business in Louisa, Va. told
TheStreet
they felt a large rumbling.
"I thought we were being bombed," said the employee, who asked to remain anonymous. "It felt like a huge train rolling through."
The employee said items fell off shelves, but that no one was hurt and that there was no visible infrastructual damage.
-- Written by Joe Deaux in New York.
>To submit a news tip, send an email to: