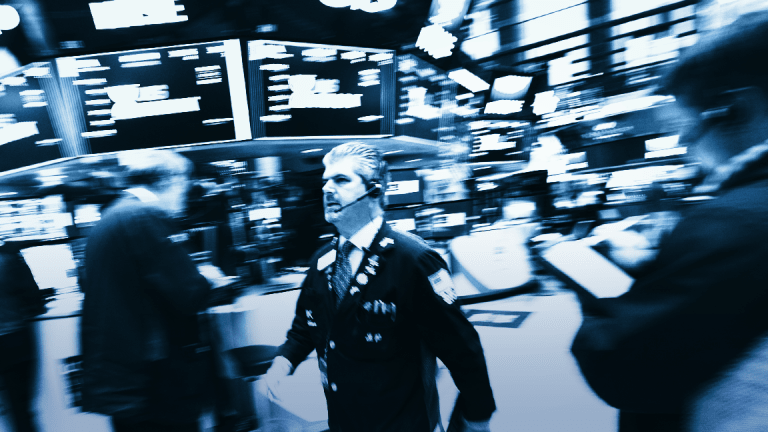 Small-Cap Stocks Could Get Near-Term Earnings Boost From Tax Reform
The tax legislation could boost small-cap earnings by as much as 20%, BofA Merrill Lynch says. But here's what to watch out for in the longer-term.
BofA Merrill Lynch has a reason to be bullish on small-cap stocks again: tax reform.
In a global research report note on Jan. 16, BofA analysts said tax reform may provide "meaningful support" for the group over the next few months.
Tax legislation could boost small-cap earnings by more than 20%, analysts said, but the benefit "may not be as big as it seems at first glance." Though tax reform will likely benefit small-caps more than large-caps, it's important to note the 29% of Russell 2000 firms that posted negative profits over the past four quarters.
"We think that the 12% to 15% boost for the earners is more relevant," analysts noted, but the benefits of cash repatriation are smaller for tinier companies and the drag from caps on interest deductibility will be larger given increased leverage for small-caps.
Don't look for the positive impacts in this season's crop of earnings, though. Most of the focus on tax-related gains will materialize in 2018 guidance.
The tax reform rally will materialize in three stages, BofA wrote. First came the initial reaction to the tax bill's passage from mid-November to year-end, during which the Russell 2000 rallied 5%. The second stage is getting underway now with the start of earnings season as companies raise guidance and incorporate new tax law. Finally, growth will accelerate in hard data.
But there remains some cause for caution.
"Despite our constructive near-term view, we still expect small-caps to underperform for the remainder of this cycle," BofA said, given the group's elevated leverage in a rising interest rate environment. Plus, the largest benefits for small-caps could be "front-loaded."
"Eventually, we expect increased pressure on margins from higher wages, investment and competition, particularly in industries with less pricing power," analysts wrote. "Lastly, volatility appears likely to pick up later this year, which would also weigh on small-cap returns."
Small-cap stocks are set to grow earnings by 5% year over year for the fourth quarter, but will lag mid-cap stocks' 8% growth and large-cap stocks 12% growth for the fifth-straight quarter. The focus, then, should be on 2018 guidance.
More of What's Trending on TheStreet: