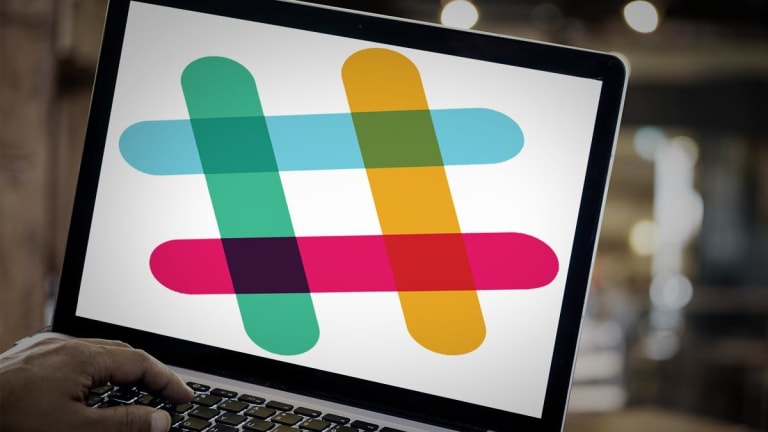 Slack Follows Spotify in Pursuing a Direct Listing, And It Won't Be the Last
Like Spotify before it, Slack reportedly plans to pursue a direct listing rather than a traditional IPO, and other unicorns could soon follow.
A rare type of public offering is about to get more common.
We're not just talking about the stampede of unicorns set to take the market by storm this year. Some of those companies, including Slack Technologies and Airbnb Inc., are considering a direct listing -- a move that skips the traditional IPO process of working with investment banks and a roadshow to drum up interest in the shares.
Spotify (SPOT) - Get Spotify Technology SA Report opted for a direct listing when it went public on the NYSE in April 2018, and Slack might go the same route. The work messaging service filed an S-1 confidentially in February, and has opted to list its shares directly on the NYSE, according to the Wall Street Journal.
What does that mean? In a direct listing, a company's investors and employees convert their stakes into stock, which are then sold to the public once the stock is listed. One of the big benefits to a direct listing, explained Baker Botts partner Sam Dibble, is that companies can avoid the fees that companies pay to bankers in a traditional IPO.
"The fees are substantially lower," Dibble said. "If you're an issuer and you're in this rare position of not needing the money and the PR, would you rather pay 7% for the privilege of being in the public markets, or would you rather pay substantially less? Of course you would." 
Very few companies can pull it off, however. Companies that consider direct listings tend to be household names that they don't need to raise a lot of capital, don't need the publicity that comes with the classic IPO roadshow and are capable of drumming up institutional interest on their own.
But they do need liquidity: Direct listings allow existing stakeholders to cash out their shares immediately, bypassing the lockup period that comes with an IPO. In mature private companies, management may be responding to pressure from employees to let them cash out quickly. 
"The difference in a direct listing is the company is the one actually selling shares...the sellers are employees who have stock options or restricted stock, or rounds of investors who purchased preferred stock, and they're ready to cash out," Dibble added.
Airbnb, another well-known and highly-valued company with plans to go public soon, is said to be weighing a direct listing as well. And allowing employees to sell their shares as soon as possible is likely a major consideration. Stock grants usually expire after 10 years, and Airbnb CEO Brian Chesky reportedly assured employees that it would go public prior to the expiration of some grants in 2020.
"If you can raise gobs of money in the private market, why go public? The answer is giving liquidity to employees and early investors. I think there will be more and more of these," added Duncan Davidson, a partner at Bullpen Capital.
Given how unusual they are, it's unclear whether there's any relationship between a direct listing and performance of a company's stock over time. For its part, Spotify's direct listing was viewed as a success at the time, though shares are down about 6% since it went public one year ago. On their first day of trading, Spotify shares opened about 26% higher than the "guide price" set by the NYSE, though the gains moderated to 13% by the close. 
But the move to list directly could become more common as major exchanges open their doors for them: Nasdaq began permitting the listing type in March, and the NYSE did the same in 2018.
Will I Have Enough Money to Retire?
Want to learn about retirement planning from some of the nation's top experts? Join TheStreet's Robert "Mr. Retirement" Powell live in New York on April 6 for our Retirement Strategies Symposium. For a limited time, tickets are available for $99 for this full-day event. Check out the agenda, learn about the speakers and sign up here.