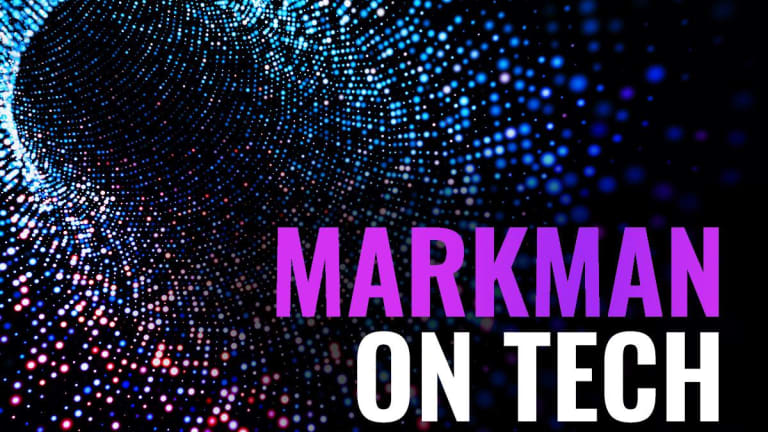 Uber's Potential Goes Way Beyond Just Ridesharing
Uber is building a scalable, reliable software based dispatch system for the entire world, complete with mapping, logistics and a robust payment infrastructure. Allowing developers to build applications on top of this platform is transformational.
If you really want to understand where a technology company is going, listen to the chief technology officer.
Thuan Pham, CTO for Uber (UBER) , was speaking Tuesday at the RISE technology conference in Hong Kong. He sees the ride hailing company becoming a platform, much like Amazon Web Services.
It's a big deal. Allowing developers to build applications on top of Uber is transformational.
It means investors are drastically underestimating Uber's potential.
Private Uber investors have been in the know for a long time. In 23 highly sought-after investor rounds, the ride hailing pioneer raised $24.7 billion, according to an analysis on Crunchbase.
Google Ventures invested $258 million in 2013, but Uber managers would not accept the funds until they met personally with Larry Page, Google's co-founder. The colossal outlay represented 86% of GV's annual investment budget.
And despite $2.2 billion in losses during fiscal 2017, some of the smartest people in the worlds of technology and corporate finance pushed the value of the business to $72 billion. They saw what Uber might become.
The hidden potential angle jibes well with Thuan Pham.
At the age of 10, Pham, his mother and younger brother huddled alongside 370 other Vietnamese refugees on a rickety boat bound for Malaysia. It was 1979 and their homeland was in throes of the Third Indochina War, a bloody border dispute with China.
The family bounced around South East Asia, living in squalid refugee camps, according to a story at CNN Business.
They arrived in Rockville, Md., in 1980, as asylum seekers. His mother, an accountant by trade in Vietnam, worked at a gas station during the day. At night she packed groceries. The Phams shared a roach-infested two bedroom apartment with another family.
Pham graduated from high school in 1986 and was admitted to MIT. He later worked at Hewlett Packard and Silicon Graphics before landing at Uber, where he grew an engineering team from 40 members to 2,000.
He outlined the scope of Uber's ambition in a 2015 corporate video. Pham spoke confidently about building a platform and marketplace capable of moving everyone and everything, in every city with extreme reliability. The strategy has always been to build software platform that could scale to be a hub for all of mobility.
It's something Pham relates to his life story. He believes Uber can democratize transportation in the same way AWS brought world-class computing and data storage to innovative startups. As a platform to move people and things, he thinks the company can a make a real difference in the lives of ordinary people mired in exceptional circumstances.
This is what investors miss when they dismiss Uber as an unprofitable taxicab business. They're making the same flawed argument investors made about the book selling business at Amazon.com in 1999. They couldn't see the potential of the platform to be so much more than hawking books online.
Uber is building a scalable, reliable software based dispatch system for the entire world, complete with mapping, logistics and a robust payment infrastructure.
Orbis Research, an analytics and consulting firm, predicts the global ride sharing market alone will grow 20% annually during the 2019-2025 time frame, reaching $220.5 billion.
However, the business has already moved beyond ride sharing to food delivery, freight, business travel, bikes and scooters. And Uber Elevate is a next generation, shared aerial transport concept will whisk urbanites between business conferences and night clubs using electric aerial drones.
By allowing third party developers to build applications on top of the Uber platform, all of these services will be available to a wider audience. Uber is turning mobility/transportation into a service accessible to anyone. Better still, it's positioning itself to collect a fee for making the connection.
The business currently operates in 700 cities in 63 countries. There are 93 million monthly active users, a number that is certain to grow as new Uber services develop, spread to new countries, and costs fall.
While the user network is large, Uber has only 2% penetration in the markets it now serves, meaning the total addressable market is huge, and largely untapped.
Gross bookings surged 41% year over year in the first quarter of 2019. Dara Khosrowshahi, chief executive officer, said the company averaged 17 million trips per day, and annualized gross bookings reached a $59 billion run rate.
Uber is the leader in every market it serves. It's also building considerable network effects as new users come aboard every day based on word of mouth. However, the investment play is what the company is likely to become.
Longer-term investors should consider buying Uber up to $44. Based on the projected growth of ride sharing alone, shares could trade to $95 in three years, representing a 115% return.
*
To learn more about Jon Markman's recommendations at the crossroads of culture and technology, check out his daily investment newsletter Strategic Advantage. To learn about Markman's practical research in the short-term timing of market indexes and commodities, check out his daily newsletter Invariant Futures.
Jon Markman is editor of the independent investment newsletter
. He owns shares of Amazon.com and Alphabet.