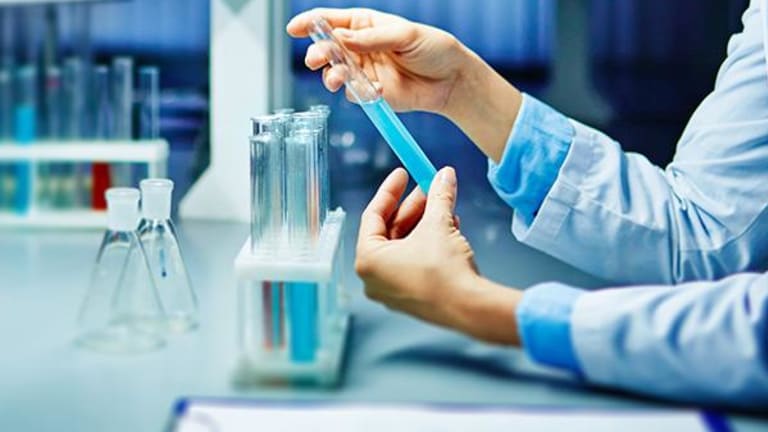 Skincare Makers Lead Biotech Movers
Paratek Pharmaceuticals soared while Foamix floundered ahead of market's open.
Microcap acne medicine maker Paratek Pharmaceuticals (PRTK) saw shares soar Monday ahead of opening bell thanks to positive research results. The company, along with its partner, Allergan (AGN) , said two phase three trials of its sarecycline, which could be used to treat moderate to severe acne, met their primary endpoints.
Shares of Paratek were up 15% ahead of market's open Monday, hitting $18.25 apiece. Meanwhile, Allergan's shares were down less than half a percent, hitting $236.16 before market's open.
Meanwhile, another acne drug maker Foamix Pharmaceuticals (FOMX) struggled ahead of market's open Monday. The company lost more than half its share value ahead of the opening bell Monday.
Shares were down 50%, hitting $4.48 apiece on news that the company reported "topline" results. There is, however, some concern about consumer responses to foam based skincare products.
Impax Laboratories (IPXL) shares were soaring nearly 10% ahead of market's open on news that the company has hired a new CEO. The maker of EpiPen competitor, generic Adrenaclick, is reportedly exploring strategic alternatives, including a sale, though management would not confirm the rumors.
Shares were up $1.00 ahead of market's open, hitting $10.25 apiece.