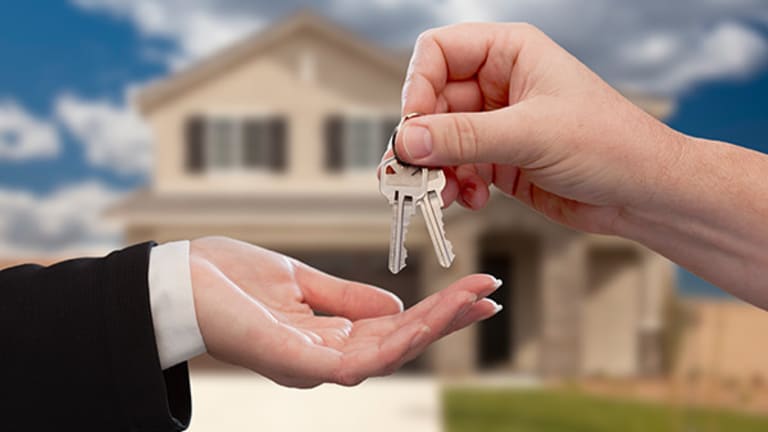 Sizzle or Fizzle? New Housing Numbers Look Grim, But Good News Should Be on the Way
February's U.S. housing numbers slid significantly, yet most experts say that's a temporary trend.
The February existing home sales figures are out, and at first glance, they might have real estate professionals reaching for the Pepto-Bismol.
According to the National Association of Realtors, existing home sales were down by an alarming 7.1% for the month.
The NAR points to nationwide low home supply and rising home prices for the slumping February numbers (median U.S. home prices are up 4.4%, to $210,800, from February 2015.) The group also factors in an inability by the U.S. housing market to keep up with six months of significant growth.
Mainly, though, it's the age-old problem of buyers looking for a home that fits their budget, and more of them falling short in that quest.
"Sales took a considerable step back in most of the country last month, and especially in the Northeast and Midwest," says Lawrence Yun, chief economist at the NAR. "The lull in contract signings in January from the large East Coast blizzard, along with the slump in the stock market, may have played a role in February's lack of closings. However, the main issue continues to be a supply and affordability problem. Finding the right property at an affordable price is burdening many potential buyers."
Yet there are real estate observers who say the low February figure really is just a blip, and that the U.S. housing story is actually upbeat. 
"When analyzing the unadjusted numbers, this month's existing-home sales look pretty good," notes Tobias Peter, research analyst at AEI's International Center on Housing Risk. This February, sales were up nationwide 6.4% compared to the prior February (around 2.8% when adjusting for this year's added leap-day). In fact, year-over-year monthly sales have increased for each of the past 15 months, and in some by double digits. For 2015, sales were up by 6.9% compared to 2014."
"Leaving aside the reasons for why this is happening and despite the NAR's doom, there is little reason to conclude this month's headline points to a housing market that is turning downward," Peter adds. "Instead, the housing market looks like it will continue to sizzle, and not fizzle."
That's pretty much the outlook from Skyler Irvine, a real estate investor and partner at Myriad Real Estate Group in Phoenix Arizona.
"Take the NAR figures with a grain of salt," Irvine advises. "Existing home sales dropped 7.1%, because more people are now opting for new construction. Following the recession, home builders stopped building new homes, because there was too much inventory, which resulted in more resales inflating this number. Now, more people are buying homes this year than last, but there is now a big shift towards new construction, which was close to extinct for the last six years."

In Irvine's view, the housing market is as strong as it's been since the recession peaked in 2007. "What I am more worried about is the over supply of multi-family housing projects being constructed to chase the record high rents that are unlikely to continue rising," Irvine adds.
Some real estate professionals, though, are more in line with the NAR report, and are pushing buyers to sell now, rather than wait.
"I personally think that this year is the grand finale in real estate," says Samantha DeBianchi, founder and CEO of South Florida-based DeBianchi Real Estate." If you're a seller, then sell. Prices have been increasing at rapid levels and it's doomed to slow down this year. I don't think there's a recession, but I do believe things will slow down as a whole, as there is a need for buyers to catch up with the high price points we are currently seeing."
"Even with low mortgage rates, inflated prices have been scaring off many potential buyers questioning the market's stability, and whether or not they should ride out what's currently happening and wait for prices to stabilize or go lower," DeBianchi adds.
For now, the February housing numbers speak for themselves. But for a host of reasons -- and a rationale or two -- the next few months should see a good upswing in home sales, and in the overall U.S. housing market.
Even if there's some short-term pain to experience first.