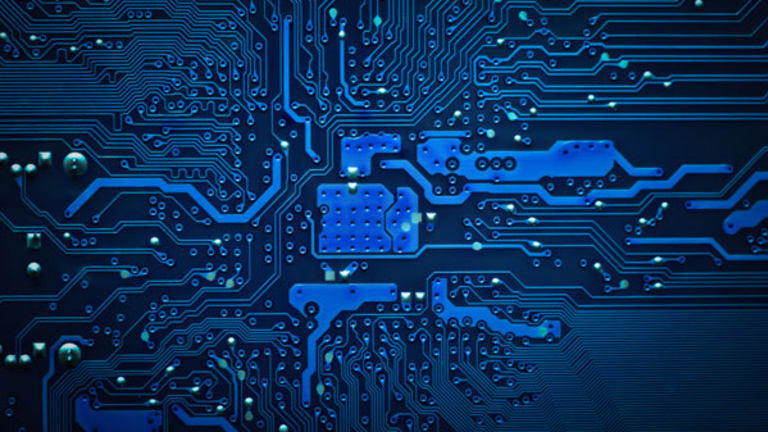 Sirius XM: The Beginning of the End?
Pioneer's new Pandora radio, a challenger to Sirius XM Radio, is on its way to market, prompting some to wonder whether Sirius XM has reached the beginning of its end.
Updated with additional background information on Sirius.
NEW YORK (
) -- A long-feared, potential threat to
Sirius XM Radio
(SIRI) - Get Free Report
has become real for many tech-sector observers, prompting them to wonder whether the satellite radio company has reached the beginning of its end.
At last week's kick-off of the 2010 annual Consumer Electronics Show, one of the world's largest tech-trade shows,
Pioneer
unveiled a new car stereo that can detect Pandora Internet radio settings from iPhones or iPods -- which could then be translated into convenient access for the users to their favorite Pandora channels while driving.
Pandora's potential has been tantalizing from the moment it was launched in 2000, much of it owing to its Music Genome Project -- an ongoing compilation of painstakingly-detailed musical data analysis that Pandora has been using to create customized music stations for individual users.
Through the project, the company has steadily added listeners every year, doubling to more than 40 million in 2009, compared to
Sirius'
roughly 18 million subscribers as of December.
Through Pandora, users can access tunes via their Android, BlackBerry, iPhone, Palm Pre and Windows Mobile phones.
Ted Cardenas, a Pioneer director of marketing, told the
Wall Street Journal
that he sees the creation as an opportunity to reach out to an entirely new group of consumers. This has led some observers to conclude that the new Pioneer AVIC-X920BT will threaten the very survival of Sirius, once it becomes available to the market in March.
The choice for the marketplace will therefore be one between a selection of free, Internet radio programming automatically customized to one's personal tastes versus the subscription-based services of a commercial-free satellite radio company.
Sirius currently offers various subscription packages ranging from about $13 to $20 a month.
Drivers and car owners have represented a large portion of Sirius' subscriber base, given that vehicles come with the radio installed. Therefore, much of Sirius' profits have been tied to the success of the auto-industry, which has yet to make a full recovery.
As the auto-industry took heavy beatings last year, Sirius almost had to resort to a possible bankruptcy filing until
Liberty Media
bought a 40% stake in the company. Against a falling subscriber-base, the company was also wrestling with large debts it used for sending and keeping its satellites in space and attracting star talent like Howard Stern.
Stern had threatened to leave the company at the end of the year, reportedly over a possible reduction on his $500 million salary as the company cut costs.
As of December, Sirius' radio programming also included Oprah Winfrey, Martha Stewart, NFL games and Major League Baseball. About half of Sirius' channels consist of commercial-free music programming, while the rest consist of sports, talk shows, news, entertainment, traffic and weather.
As the announcement of the resignation of Sirius XM's former chairman Gary Parsons was made in November, Parsons said that Sirius was generating positive cash flow and that its financial state was improving. However, it has yet to post a net profit and, in the meantime, faces the new threat of commercial-free Internet radio.
Sirius XM Radio was conceived in July 2008, after Sirius' wholly-owned subsidiary Vernon Merger merged with and into its former competitor XM Satellite Radio in a $3.3 billion deal. XM Satellite Radio became its wholly owned subsidiary afterwards.
In light of all this, we pose the question: Should Sirius fear Pioneer's new Pandora-enabled radio device? Take the poll below to learn the consensus of TheStreet -- and feel free to leave a comment, in hopes of swaying the investor world to your way of thinking.
-- Reported by Andrea Tse in New York
>>See our new stock quote page.
Follow TheStreet.com on
and become a fan on
Copyright 2009 TheStreet.com Inc. All rights reserved. This material may not be published, broadcast, rewritten, or redistributed.