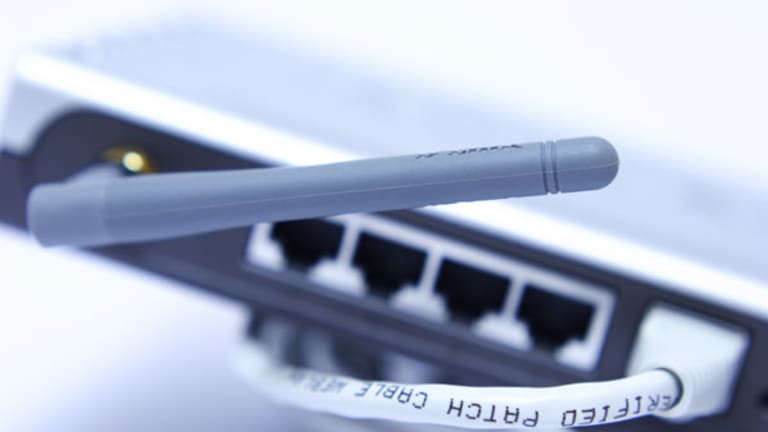 Sirius XM Price Hike: Nothing Like Netflix
How Sirius XM subscribers will react to the upcoming price hike will be of interest during the company's third-quarter conference call. Will the company experience the same backlash as Netflix?
NEW YORK (
) --
Sirius XM
(SIRI) - Get Report
announced in September it was raising its subscription price, and Tuesday's third-quarter earnings report will be the first time investors will receive initial color on users' reaction to the increase.
Price hikes have been a sensitive subject ever since
Netflix
(NFLX) - Get Report
hit its subscribers in July with a 60% increase, igniting rabid fury.
As a result of the rate increase (as well as some other strategic blunders), Netflix lost more subscribers than expected in the third quarter. The company ended the quarter with 23.8 million domestic users, below its revised forecast of 24 million U.S. subscribers.
And subscriber attrition isn't expected to wane, with Netflix forecasting domestic subscribers between 20 million and 21.5 million in the fourth quarter.
The backlash was severe even though not every Netflix subscriber was affected. Those who only subscribe to its streaming service still have to pay just $7.99 a month.
Sirius boasted 21 million subscribers at the end of June and expects to add 1.6 million new customers in total in 2011.
The question is: Will Sirius XM subscribers have the same reaction when the company takes prices 12% higher for everyone in January, compromising the company's subscriber outlook?
This is the first rate increase for Sirius XM since 2002, bringing its basic package to $14.49 per month from $12.95. It will also adjust the prices of other programming packages, but the company hasn't revealed specifics.
Sirius XM had been talking about a 2012 rate increase for several quarters before actually making the announcement, and ultimately the increase was lower than what many analysts expected -- some predicted as much as a $3 per month hike.
In order to get approval from federal regulators for its merger with XM Satellite Radio in 2008, Sirius voluntarily agreed not to raise prices for three years.
In comparison, Netflix has altered its prices several times over the past year alone.
Sirius XM is introducing new content and at $14.95 there is some flexibility for users to upgrade to 2.0. As part of the initial rollout of SiriusXM 2.0, the company has already introduced a host of new channels. The upgrade will allow users to pause and rewind, and add a "love" button to personalize content, among other features. Of course, that's only if users are willing to shell out more money for another receiver.
Netflix, on the other hand, announced shortly after raising prices that it was unable to reach a deal to renew its streaming content with
Liberty Starz
(LSTZA)
, which was a major source of new content. As a result, Starz content will be pulled from Netflix in February.
Yes, Netflix has made new content agreements since then. But most have been for TV programming not new movie releases, which it severely lacks.
One of the criticisms of Netflix's price hike was the company's poor communication and perceived insensitivity. Netflix didn't communicate that in order to deliver more streaming content, which is getting more expensive to obtain, it will need to raise prices.
For Sirius XM, the potential problem it faces is users questioning why they will have to pay more, especially since programming and content costs have actually fallen 7% through the first half of the year.
Netflix's price hike was actually a must for the company, but Sirius XM doesn't seem to have this same problem.
It will be interesting to hear Sirius CEO Mel Karmazin on the company's conference call Tuesday provide a first look at how subscribers are reacting to the price hike ahead of it going into effect in January.
Do you think Sirius XM subscribers will have the same reaction to the price hike as Netflix users? Leave your comments below.
-
Reported by Jeanine Poggi in New York.
Follow TheStreet.com on
and become a fan on