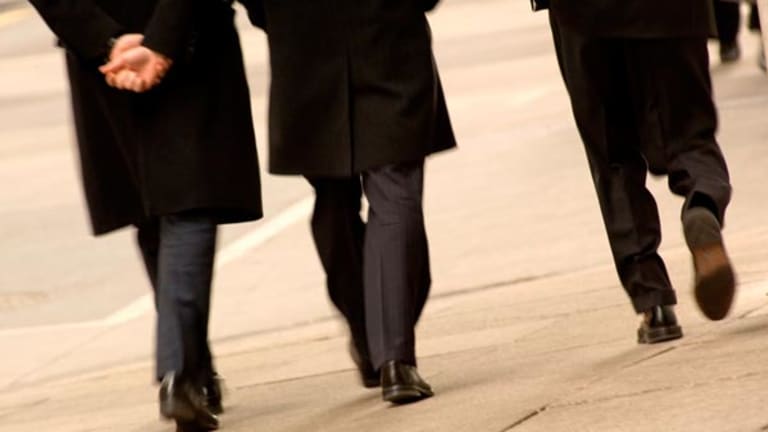 Sirius XM Hirings, Firings and Negotiations: 2010 Year in Review
Sirius XM banks on its ability to build and retain a lineup of big-name talent. See our gallery of the company's major personalities and programming, and the details surrounding the contracts the company has with each.
(Sirius XM Hirings, Firings and Negotiations article updated with additional subscriber metrics and new stock price information.)
NEW YORK (
) --
Sirius XM
(SIRI) - Get Sirius XM Holdings, Inc. Report
has banked its success on its ability to build and retain a lineup of big-name talent from the worlds of media and entertainment. Commercial-free listening means far less without the likes of a Howard Stern or Oprah Winfrey behind it, especially as Internet radio outlets like Pandora.com gain more ground and become more viable competition.
Talent, therefore, is the key, and a costly one. In 2009, the company reported that it spent $370.5 million on programming and content, which includes the costs to acquire, create and produce content.
In 2010, Sirius executives landed several major contracts in efforts to gain and retain subscribers.
Howard Stern signed on for 5 more years
, only a few weeks before his original 5-year, $500 million deal was set to expire at the end of December. Sirius also extended its agreement with the National Football League for five more years before its 7-year, $220 million agreement was due to expire at the end of the 2010-2011 NFL season.
Howard Stern Re-Signs: What's Next for Sirius XM Stock?
Loss of marquee talent is cited as one of the primary risks to Sirius' business. "There can be no assurance that this on-air talent will remain with us or that we will be able to retain their respective audiences," the company said in its 2009 annual report. "If we lose the services of one or more of them, or fail to attract qualified replacement personnel, it could harm our business and future prospects."
"As these agreements expire, we may not be able to negotiate renewals of one or more of these agreements," the report continued, "or renew such agreements at costs we believe are attractive."
Sirius stock is up more than 170% over the past year as investors have been bullish on positive news. Shares continue to climb to
and has been steadily gaining since its year-ago low of around 57 cents.
On Nov. 4, shares spiked to a 52-week high of $1.61 after the satellite radio company reported that it
swung to a penny-a-share profit
in the third quarter and added 334,727 net subscribers.
Subscribers are the most important source of revenue for the company, pulling in billions of dollars each year. In 2008, Sirius reached its then record high 19 million net subscribers. In 2009, the subscriber base decreased to 18.8 million.
In the first three quarters of 2010
the company added 1.1 million net subscribers
, bringing the then total number of subscribers to a record 19.9 million.
On Nov. 30, Sirius announced that it had
passed the 20 million subscriber mark
, and reached the highest number of net subscribers in satellite radio history.
Chief executive officer Mel Karmazin says the company will end 2010 with
20.1 million subscribers
.
Click on for a recap of the major personalities and programming that Sirius XM signed in 2010 and years prior, and the details surrounding the contracts the company has with each.
Howard Stern
Show:
The Howard Stern Show
on Howard 100
On Thursday morning Howard Stern announced that he signed a new 5-year deal with Sirius XM, less than a month before his 5-year, $500 million contract with the company was set to expire.
As his contract neared its expiration date, negotiations between the satellite radio giant and the shock jock began to heat up. Reports speculated that Stern had plans of his own, claiming that Stern hinted at his own online venture or a possible mobile application.
In September Stern told listeners that he was "pretty sure" he was going to leave the satellite radio industry, a few days after Sirius XM chief executive officer Mel Karmazin said he was "very confident" that Stern wasn't going to leave Sirius when the contract expired.
Howard Stern's Road to Sirius XM
Howard Stern has two channels in his name on Sirius XM -- Howard 100 and Howard 101. The self-proclaimed "King of All Media" can be heard live and uncensored around the clock on
The Howard Stern Show
on Channel 100.
Robin Quivers co-hosts with Stern, Fred Norris produces and writes and Gary Dell'Abate is the executive producer.
The shock jock and his crew feature a wide variety of guests, such as celebrities, strippers, porn stars and the "Wack Packers," which include characters such as Beetlejuice (Lester Green), "Crackhead Bob," Yucko the Clown (Roger Black) and Eric the Midget (Eric Lynch).
"Stern is important to Sirius in that he provides an edge for the brand even for non-Stern listeners, almost similar to what NFL Sunday Ticket does for
DirecTV
(DTV)
," Wunderlich Securities analyst Matthew Harrigan said in an Oct. 7 research note. "We actually regard an extended face off as a form of free marketing for both Stern and Sirius." He believes the number of "avid" Stern listeners may be as high as 3 million.
Oprah Winfrey
Show:
The Oprah Winfrey Show
on Oprah Radio
In 2006, Oprah Winfrey signed a three-year, $55 million contract with XM Radio to establish a new radio channel. The contract also reportedly required Winfrey to be on the air a minimum of 30 minutes a week, 39 weeks a year.
Clearly a new contract has been ironed out, but no details have emerged. It's unlikely, though, that Oprah was willing to, or needed to, lower her $18 million per year price tag.
The channel that was formerly known as Oprah and Friends launched as Oprah Radio in March, 2009.
"With the channel's relaunch and expanded live programming, we expect Oprah Radio will now reach even more people with its message of motivating people to live their best lives," said the president and chief content officer of Sirius XM radio, Scott Greenstein. "On the unique platform of satellite radio, Oprah Radio -- powered by Oprah Winfrey and her unparalleled team of experts -- offers Sirius XM listeners extraordinary inspiration and information daily."
Oprah Radio features daily and weekly shows based on topics such as love, spirituality, family and friendship. It also replays classic episodes of
The Oprah Winfrey Show
, hosted by Oprah Winfrey.
Each day, the programming of the show focuses on a different theme. On Tuesdays the shows is based on health, and incorporates a health and medical segment from Dr. Oz into the show. Fridays are dedicated to "fun and laughter," and episodes featuring topical guests and entertainment are aired.
Barbara Walters
Show:
Here's Barbara
on the Stars Channel
Barbara Walters' satellite radio show,
Here's Barbara
, airs on Mondays from 6:00 - 7:00 p.m. ET. on Stars.
Walters co-hosts the show with Bill Geddie, the executive producer of
The View
as well as Walters' prime time specials. On the show they discuss pop culture and political topics and often feature special guests.
In May, Walters announced she was having surgery to replace a faulty heart valve. She was unable to produce the show for a few months but returned to the air in July.
"There has been so much news the past few months," Walters said upon returning. "I can't wait to start hashing things out."
Gregg "Opie" Hughes and Anthony Cumia
Show:
The Opie & Anthony Show
on Virus
Talk radio program
The Opie & Anthony Show
is hosted by Gregg "Opie" Hughes and Anthony Cumia and co-hosted by comedian Jim Norton. The show airs live every weekday morning on Virus, and replays throughout the day.
>>Opie & Anthony Renew Sirius Contract
The duo announced on the air on Oct. 1 that they signed a two-year deal with the satellite radio company. Further details regarding the financial terms of the deal were not released. However, reports indicate that they may be bringing in as much as $3 million per year.
The Sirius Web site describes the program as "intense," "edgy" and "unscensored."
Rosie O'Donnell
Show:
Rosie Radio
on Sirius XM Stars
In June 2009 Sirius announced an agreement with Rosie O'Donnell to host
Rosie Radio
, a daily two-hour morning radio show.
"This is an exciting new adventure," Rosie O'Donnell said prior to her show's launch. "Two hours of talk show entertainment, without having to wear makeup. Perfection."
The comedic talk show host airs her show every weekday at 10 a.m. ET on Sirius XM Stars from her own home studio.
Dr. Laura Schlessinger
Show:
The Dr. Laura Program
on Sirius XM Stars
On Nov. 29, Sirius announced that it signed a multiyear deal with talk show host Dr. Laura Schlessinger.
Her new satellite radio show will begin on January 3, and will air weekdays from 2 P.M. to 5 P.M. Her traditional radio show,
The Dr. Laura Program
, which has been broadcast by Sirius XM for five years, ends on Dec. 31.
"Satellite radio is a forum where a diverse group of people get to speak their minds without fear," Schlessinger said. "I can't wait to preach, teach and nag about morals, values, ethics and principles. My brain is buzzing with new ideas for my program's content, direction and expansion, including guest interviews with people who intrigue and inspire me."
In August, after 30 years on terrestrial radio, Dr. Laura Schlessinger announced that she would be ending her radio show. The announcement came after Schlessinger used a racial epithet several times when she talked with an African-American woman who had called to talk about racial insensitivity. Following the Aug. 10 show, several affiliates and sponsors dropped her show.
>>Sirius XM Signs Dr. Laura Schlessinger
During an interview with Larry King on CNN's
Larry King Live
she explained why she was choosing to end her traditional radio show.
"I'm here to say that my contract is up for my radio show at the end of the year and I have made the decision not to do radio anymore." Dr. Schlessinger said. "The reason is I want to regain my First Amendment rights. I want to be able to say what's on my mind, and in my heart, what I think is helpful and useful without somebody getting angry, some special interest group deciding this is a time to silence a voice of dissent, and attack affiliates and attack sponsors.
This won't be the first time listeners will be able to hear Schlessinger on satellite radio. Her original show was added to the Sirius XM lineup in February 2005 and has aired on the Sirius XM Stars channel for 5 years.
Schlessinger's program is one of the most popular talk shows in radio history. At its peak, the show aired on hundreds of radio stations across the country and reached about 9 million listeners a week. On
The Dr. Laura Program
, Schlessinger provides listeners with advice guided by her own code of ethics and moral responsibility.
Emeril Lagasse
Show:
Cooking with Emeril
on Martha Stewart Living Radio
Cooking with Emeril
is hosted by the famous chef and restaurateur Emeril Lagasse. The live call-in radio show airs twice a week on Martha Stewart Living Radio, Stewart's exclusive satellite radio channel.
"This is going be great," Lagasse said before the show's launch in November 2009. "I can't wait to talk to people across the country and share the colorful places, chefs and food I experience in my daily life. Food is the universal connector."
On every show Lagasse speaks with callers, answers questions and shares recipes and tips with his listeners. He also gets the chance to interview chefs from around the country to discuss the world of food.
Martha Stewart
Show:
Ask Martha
on Martha Stewart Living Radio
Martha Stewart hosts her own live weekly call-in radio show called
Ask Martha
. Listeners call in to talk to Stewart about a variety of topics including cooking, entertaining and gardening.
Stewart said that she looks forward to talking to her listeners. "They always have the most interesting questions," she said. "I enjoy learning about their different endeavors and offering information and guidance that will help them with their projects in the kitchen, in the garden and all around the home."
In 2005 it was reported that Stewart signed onto an exclusive 4-year, $30 million contract with Sirius to produce the Martha Stewart Living radio channel. Her current contract terms have not been disclosed, but again, as with Oprah, it's unlikely her stock has gone down in Sirius' eyes.
Jamie Foxx
Show:
The Jamie Foxx Show
on The FoxxHole
Foxx is a famous actor, musician and comedian. He won an Academy Award in 2005 for Best Actor for his performance in the movie
Ray
, and he starred in the hit movie
Dreamgirls
.
In January 2007, Sirius entered a deal with Jamie Foxx to launch an "urban comedy, entertainment and lifestyle channel" called The Foxxhole. The deal appointed Foxx as an executive producer and on-air host for the channel.
"The Foxxhole will break new ground in comedy, blurring the lines between stand-up, sketch, and music," Foxx said prior to the channel's launch. "Sirius satellite radio gives me the opportunity to create urban entertainment and programming like you have never heard on the radio."
Foxx hosts a weekly show on the channel called
The Jamie Foxx Show
, which features original comedy bits as well as "special guests from the worlds of music, sports and entertainment."
Dr. Maya Angelou
Show:
The Dr. Maya Angelou Show
on Oprah Radio
The Dr. Maya Angelou Show
is hosted by renowned poet and bestselling author Dr. Maya Angelou. In her show, which airs on Oprah Radio, Dr. Angelou touches upon a wide range of issues such as race, sex, age, and religion, and shares her wisdom and insight with listeners.
Dr. Angelou has written a number of notable books, including her autobiography,
I Know Why the Caged Bird Sings
.
Gayle King
Show:
The Gayle King Show
on Oprah Radio
Gayle King is a popular television personality who in the past has held positions as a reporter, news anchor and television talk show host. In 2006 when Oprah Radio was launching, Winfrey saw to it that King would have her own show.
As editor-at-large for
O, The Oprah Magazine
, King has worked closely with Oprah Winfrey for more than a decade. King is also one of Oprah Winfrey's closest friends, so it did not come as a surprise when Winfrey set aside an on-air times lot for her.
On her radio show, King covers variety of topics on her show, ranging from current and political events to cultural trends.
King is also going to have her own show on Winfrey's OWN network. The OWN network, owned equally by
Discovery Communications
(DISCA) - Get Discovery, Inc. Class A Report
and Harpo Productions, is set to launch in Jan. 2011.
National Football League (NFL)
Show/Channels:
NFL Radio
Sirius has extended its satellite broadcasting and marketing
deal with the National Football League for five more years
.
In August 2004, Sirius launched NFL Radio through a 7-year, $220 million contract with the NFL, which was due to expire at the end of the 2010-2011 NFL season. Financial terms of the new contract were not disclosed.
"We are pleased to continue our partnership with Sirius XM," NFL executive vice president of media Steve Bornstein said. "They have been an excellent partner and have become part of NFL fans' daily lives, not only on game day, but also throughout the year.