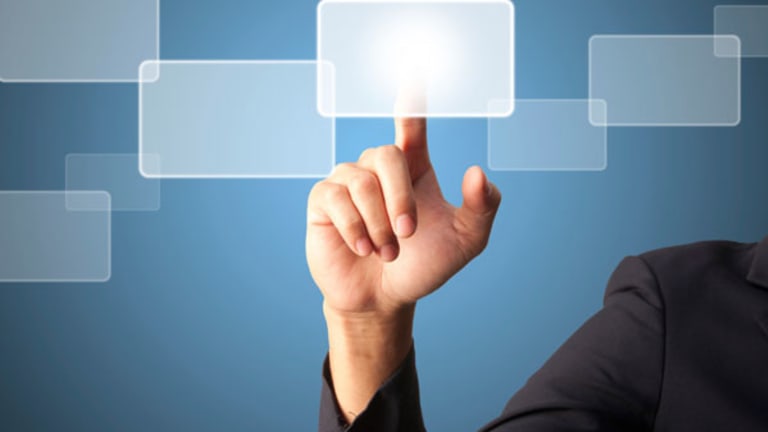 (Sirius XM-Howard Stern article updated with new information on Stern's job prospects.)
NEW YORK (
) --
whether
Sirius XM Radio
(SIRI) - Get Sirius XM Holdings, Inc. Report
should re-sign
-- or release him -- Sirius XM fans responded with thoughtful -- and heated --
.
One reader even wrote a personal letter to Stern and posted it on
TheStreet
. Another said, "I hope Sirius XM re-signs Howard Stern, as I don't believe there are many other comedy shows that can compare."
"Bottom line? Stern saved satellite radio," a third reader said. (Which, it's worth noting, is a phenomenon that has not been lost on other media outlets. Producers for
News Corp.'s
(NWSA) - Get News Corporation Class A Report
Fox juggernaut "American Idol," faced with the prospect of losing judge Simon Cowell at the end of this season, are apparently courting Stern to replace Cowell as the next tough-talking judge, according to the
New York Post
.
The opinions were almost evenly divided, with some readers convinced that Sirius XM will lose significant audience and revenue if Stern leaves, while others contend that Sirius stock will soar -- with or without him.
Given the overwhelming response, we've compiled a representative sample of comments and posted them here.
(Comments have been edited for clarity and brevity.)
"$500 million is ridiculous for what Howard Stern does. XM/Sirius will be more profitable without him and more affordable to its existing and new customer base. Howard is not the golden child that he and his brainwashed followers make him out to be...FM is drowning in a cesspool of commercials and will not last much longer anyway. Let Howard apply for the position of lifeguard."
"I am a Stern listener, and came over with the other 8 million listeners to hear his show. If he isn't resigned, I will cancel my subscription the next day. I do like the commercial-free music, but I can get that on my iPod without spending $13 a month. Whether you want to admit it or not, he is the reason Sirius took over XM and not vice-versa. If he doesn't come back to satellite, Sirius-XM probably would not survive. At the very least it will not thrive and grow."
"Save your money and let Howard Stern go. If you want to listen to that B.S. get a construction job. My family and I enjoy XM music and I am sure most XM customers do too. Sirius/XM should do a complete customer survey to find out what we want."
"As I am an investor and the stock is 67 cents a share, I don't feel compelled to vote for keeping a radio personality who is as passé as the sports-bar of the 80s or disco in the 70s."
"Re-signing Howard Stern is important to the continued growth of SIRIUS/XM. I, for one, only purchased satellite because he was on it, and might not renew if he isn't. I don't think I am alone. $500 million might be a little rich but I am sure they will work something out."
"Stern isn't going anywhere -- change the hours as the show repeats during the day anyway. Sirius would be set back many years without Stern. He's well worth any and all the money he earns. Maybe the team can have someone with a normal life and new hours and our Artie would be doing better."
"You know most of the people Sirius is after are in the younger demographic and not too many of the total are teetotalers who are living in a bubble and never heard the language of the Stern show. But as a middle-aged Boomer, I have to say I often laugh out loud in the car at some of the antics of this group at the Stern show -- and nowadays that's a lot. I certainly am not part of the demographic that would be tuning into Oprah or Martha anytime soon. More likely the Buffett or Grateful Dead channel. I hope they resign Howard, as I don't believe there are many other comedy shows that can compare."
"Just how big is Stern's fan base? I find him intolerable, so the idea of paying him that kind of salary really goes against the grain. Since it was XM bidding against Siri that resulted in that salary, I don't believe he'll get that much. Yes, he did bring people to Sirius, but just how many of his fans would stay anyway -- how many of the original fan base grew up, and just how long do you think Clear Channel will be able to keep him from violating the FCC. I think
Clear Channel
, if they really did, is just putting that out to make Sirius offer more money than they should. This "possible offer" is really a ploy to try to push Sirius into wasting money."
"Hilarious to see the naysayers quibble. Bottom line? Stern saved satellite radio. Daily listenership rivals late night TV, cable news, etc., and very few personalities in any media could sell subscriptions like Stern does. Watch for him to renew with XM/Sirius for less money and a lighter schedule. In the meantime terrestrial radio can enjoy their little #### about Howard Stern returning to FCC jurisdiction."
"Stern has value and brings in listeners that's for sure. But $500 million? Make his salary tied to revenue, plain and simple. Sirius needs to poll all listeners and read what they have to say. Find out how much the listeners value Stern and go from there."
"There is no way to prove Stern ever made a dime for a company that was bankrupt in the first place. Send him packing and use the money to improve ... and maybe video streaming. I have been a Sirius/XM subscriber long before Stern came on board, and I have probably listened to him for less than 30 minutes total during the entire period he has been with Sirius. So for me, he is not a draw at all, but I do believe he has a loyal fan base that contributes to the greater good of Sirius/XM. I do think they should keep him on, but only if his salary goes way down from his original $500 mil. I do not think he is worth that much to the future success of Sirius at this time."
"He should definitely not get $500 m. Even though he has a very loyal fan base, so did Conan!"
"Whether Stern would or would not return to regular radio, I guess, is debatable, and only time will tell. However, to say that his departure would not affect Sirius/XM is absolutely idiotic. Anyone with half a brain knows it would seriously affect the satellite company. And no, I am not a fan. I can't stand the man, but he has a huge fan base that will follow him to wherever he lands. Use your heads."
"Howard leaves I leave, simple as that."
"I have multiple subscriptions (3 total -- me, wife, Internet) and all I know is that if Sirius loses Stern, they lose me as well. Commercial-free radio is cool, but I can plug my iPod in for that for free. Stern is why I joined Sirius and will be why I leave Sirius if he does!!!"
"Let's see, can a company like Sirius take the risk of a negative response from even 44.8% of their customers. Re-sign Stern at a reduced cost and keep the customers happy. I don't think people will cancel Sirius if Stern is given a new contract, but many probably will if he isn't."
"I don't know about Howard right now. All I know is we hit a new high today of 91 cents and I'm feeling the love. Whatever you do -- don't sell."
"If SIRI wants to enact cost-cutting measures, fire Oprah Winfrey when her contract comes up again."
"As far as Sirius goes, as I posted here before, it has done an incredible job in managing finances, improving cash flow and making the company a stronger and more profitable one even in very grim economic times. With or without Howard Stern, Sirius is poised for a much deserved pat on the back! The advisers will have to concede. The stock will soar."
"I say give Stern the shaft. I want my money back on my shares that I lost from his contract obligations five years ago. He diluted shareholder value and was one of the many reasons the company almost filed for bankruptcy in Feb. 2009."
"A note to Howard Stern: you have many loyal people who appreciate your style and look forward to listening to you on XM. Do the right thing. The company and us stockholders stayed loyal to you in the most difficult times. We all tightened our belts doing without certain things and taking less for what we do. Sirius XM was the one place that took you and literally resurrected you from the dead. Only a fool would bite the hand that saved them. The most intelligent resolution for all of us, -- you, the company and us stockholders -- would be for you, as soon as possible, to sign a two-year agreement, for somewhat less money. Then as the company rockets after that, sign for what you can get. This intelligent approach will not hurt the company, you or us. Remember, loyalty pays big bonuses. Just look at the Oprah Winfrey Empire. Playing a cat-and-mouse game at this particular time, when the company is making such great progress, might start to erode its ability to grow. Fans appreciate reason much more than greed."
-- Reported by Andrea Tse in New York
RELATED STORIES:
>>Sirius XM Should Drop Howard Stern: Poll
>>Should Sirius XM Re-Sign Howard Stern?
>>Sirius XM Solid as a Rock, Poll Says
>>Sirius XM: The Beginning of the End?
>>See our new stock quote page.
Follow TheStreet.com on
and become a fan on
Copyright 2009 TheStreet.com Inc. All rights reserved. This material may not be published, broadcast, rewritten, or redistributed.