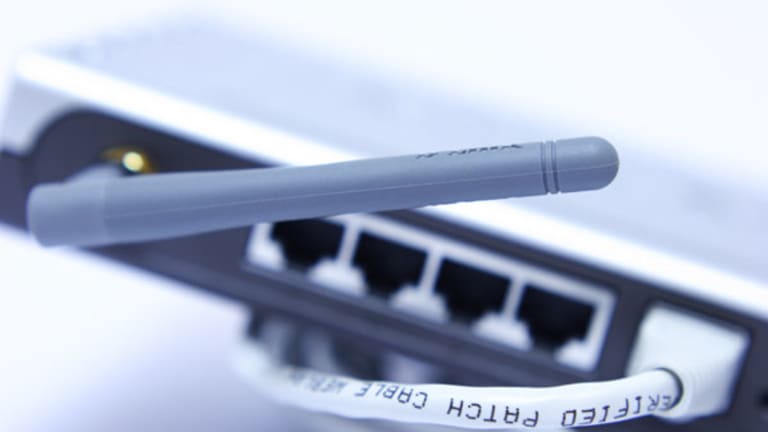 Sirius Stock Recovers, Nears 52-Week High
Sirius XM's stock recovered at the end of the Tuesday trading day -- finishing a few cents below its 52-week high, one week after it cleared the $1 threshold.
(Sirius XM story updated with more analysts comments and latest stock price movement.)
NEW YORK (
) --
Sirius XM's (SIRI) - Get Sirius XM Holdings, Inc. Report
stock recovered at the end of the Tuesday trading day -- finishing a few cents below its 52-week high, one week after it cleared the $1 threshold.
Earlier in the day, shares in Sirius XM had slipped as low as $1.04, and were flirting with falling back below $1. But instead of panicking, market observers took the development in stride.
"Given the current weak intraday market,
Sirius XM is actually outperforming the broader market so far on the day," Jack Hain of Barrington Research said in an email. "I think most people are less and less concerned about the delisting threat."
"Aside from the fact that the stock is close to regaining compliance with the listing standards," Hain wrote, "the company's CEO, Mel Karmazin, has been vocal about the uniqueness of Sirius' situation (i.e., large-cap stock, despite a PPS (price per share) in the penny stock range) and has lobbied for the NASDAQ to make an exception in their case."
The market on the whole on Tuesday was dragged down by negative economic indicators that show it has yet to see a rebound in consumer confidence and home prices.
Both the consumer confidence index and Case-Shiller Home Price Indices, released this morning, fell below economic forecasts. The Fed's recent surprise discount rate hike has also resulted in some restlessness among investors who want to understand the broader implications of the move.
On Monday, Sirius XM's stock hit a 52-week high of $1.14, pulling it further and further away from the notion of a delisting threat by the NASDAQ.
Still, one of the other big concerns investors have had about Sirius is, of course, its debt burdens. But, as Barrington Research analyst James Goss says, there aren't "significant" maturities in 2010, which could give Sirius XM time to generate enough positive cash flow to pay down its debt.
Sirius carries debt burdens of slightly more than $3.3 billion, according to Goss's latest figures.
Standard & Poor's recent ratings upgrade on Sirius debt has also helped from an equity standpoint.
"It's still risky, but still, it was an upgrade," Goss says. "That's played into the stock's performance. If some view that financial risk has been muted to some extent, that's positive, even on equity."
Loyal Sirius investors have remained steadfast with the stock, given that they believe in the indispensability of its services -- despite burgeoning radio alternatives like
Pandora
Internet radio, which is essentially free, and customizes music to individuals' tastes.
Goss says that both Sirius and Pandora can appeal to different crowds, offering enough to go around for everyone. But he adds, "if you're traveling many miles
on the road, you might not be able to use Pandora."
Fervently loyal Sirius investors are great in number, but skeptics continue to believe that investing in the stock is a mistake.
"It's not something I'd ever invest into," Brent Wilsey of Wilsey Asset Management says. "Its debt is so excessive and there's not enough cash flow. It's a terrible investment ... the stock is not an investment, it's speculation."
Wilsey sees Tuesday's dip as investors taking some profit before "this thing falls on me," and a magnification of overall current market sentiment. In addition, he likens impassioned Sirius investors as gamblers a blackjack table in Las Vegas.
When asked about Sirius' projections of more than $100 million of free cash flow for 2009, Wilsey responded: "Cash flow is an important indicator, but you still have to account for your earnings."
-- Reported by Andrea Tse in New York
RELATED STORIES:
>>Investors Jump In While Sirius Stock Is Hot
>>Can Sirius XM Maintain Its Momentum?
>> Sirius XM Stock Breaks the Buck Barrier
>> Sirius XM Tops $1: What Does It Mean?
>>Would Sirius XM's Loss Be News Corp's Gain?
>>Sirius XM's Howard Stern: Bound for 'Idol'?
>>Sirius XM Fans Sound Off on Howard Stern
>>Sirius XM Should Drop Howard Stern: Poll
>>Should Sirius XM Re-Sign Howard Stern?
>>Sirius XM Solid as a Rock, Poll Says
>>Sirius XM: The Beginning of the End?
>>See our new stock quote page.
Follow TheStreet.com on
and become a fan on
Copyright 2009 TheStreet.com Inc. All rights reserved. This material may not be published, broadcast, rewritten, or redistributed.