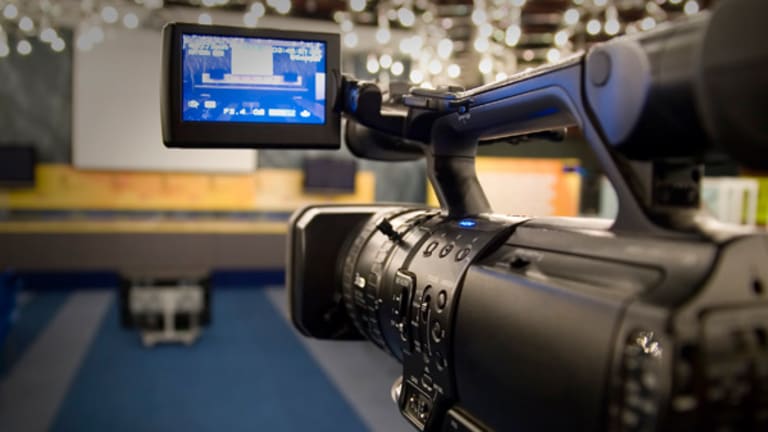 Sirius Chief Sweet-Talks Stern
Sirius CEO Mel Karmazin says he wants to 'continue doing business' with Howard Stern.
Updated since 11:59 am EST with stock price.
NEW YORK (
) -- As
ponders his next move,
Sirius
(SIRI) - Get Free Report
chief Mel Karmazin told analysts Thursday that he'd like Stern to stay.
Stern's shock-jock humor is one of the biggest draws for the satellite radio shop and a key to improving its slumping subscriber numbers and advertising revenue.
Karmazin is more aware of the stakes involved than anyone. Karmazin, who has been
selling radio ads since he was 17
, took a familiar approach to the Stern question asked by an analyst on an earnings call Thursday. Karmazin gushed praise.
Howard "has worked out terrifically well. Bringing Howard to Sirius was a great call," Karmazin told analysts. "In the last four years, Howard has done his best work... helped by the fact that he has a national platform."
"He has been a great partner," added Karmazin. "We would like to continue doing business together. There's nothing in his contract that deals with a timeframe as to when we need to negotiate and do a deal. So we have nothing to announce today."
Stern's $500 million five-year contract expires at the end of the year and speculation about his plans has gained a lot of attention.
Stern has made it clear that he has options outside Sirius. But it's obvious, given his pay and the so-called artistic freedom he enjoys beyond the reach of censors, that staying with Sirius certainly isn't a hardship.
Sirius needs Stern. The pay radio shop lost more than 300,000 subscribers last year, leaving the company with a total of 18.7 million paying customers at year's end. Stern's is a program that people will pay for, it's also one of the few programs where Sirius sells ads.
But Stern, the "king of all media," needs exposure. For millions of listeners, Stern essentially disappeared when he joined Sirius.
A new deal between Sirius and Stern may include provisions that would play to Stern's potentially broader appeal. Analysts and media veterans have suggested possibilities like a scaled-down Sirius schedule, a syndication of tamer programs for conventional radio or allowances that let Stern pursue TV shows.
Sirius can hardly afford to lose more subscribers. It would be devastating if Sirius started losing big talent, too.
Sirius shares were down 4 cents, or 4% to $1.06 in midday trading Thursday amid a widespread selloff.
-- Written by Scott Moritz in New York