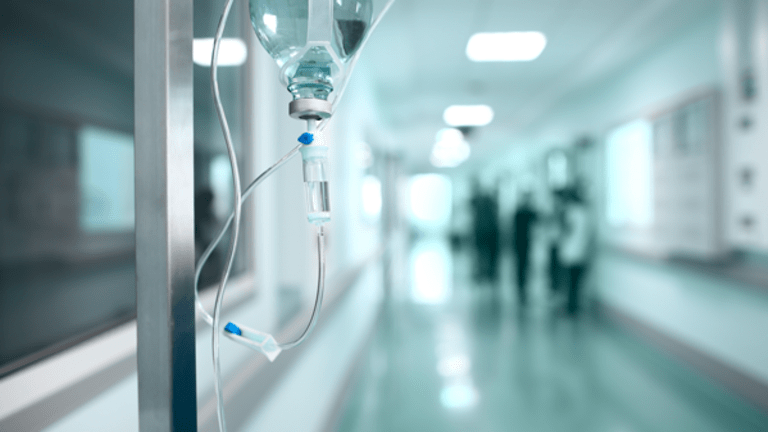 Side Effect Kills Cancer Patient in Stemline Therapeutics Drug Trial; Company Raises Money
Stemline's SL-401 has demonstrated robust overall tumor response rates in its clinical trial, but the drug is also now tied to three patient deaths from capillary leak syndrome.
Update: Stemline Therapeutics issued a statement on Wednesday afternoon in response to this story. The company admits receiving the report about the patient death on Jan. 18. Even with this information, the company chose to continue with a follow-on stock offering on Jan. 19, without disclosing the patient death to investors.  
The original story is below:
Investors who bought into a $45 million Stemline Therapeutics (STML) stock offering on Jan. 19 were not told that one day prior to the financing, a cancer patient in a clinical trial died from a severe side effect, a type of low blood pressure tied to the company's drug SL-401.
Stemline has disclosed two previous patient deaths related to the same SL-401 toxicity, known as capillary leak syndrome.
The third death in Stemline's SL-401 study due to capillary leak syndrome, not yet reported by the company but confirmed by a member of the patient's family, is troubling. It occurred after Stemline had already increased safety monitoring and added new dosing rules to reduce the incidence and severity of the side effect.
Capillary leak syndrome occurs when large volumes of plasma and other blood components leak from blood vessels into the body cavity. This leads to swelling and a sharp drop in blood pressure that can cause organ failure and death.
The inability to control serious, potentially fatal, side effects can derail otherwise highly effective experimental therapies, even cancer drugs. Last year, the U.S. Food and Drug Administration placed a clinical hold on a promising CAR-T cancer therapy from Juno Therapeutics (JUNO) because a handful of patients died from brain swelling. The Juno therapy remains on FDA clinical hold to this day, with most investors believing the company will be forced to abandon further development.
To date, SL-401 has demonstrated robust overall tumor response rates of 84%, including 56% complete or near-complete response in patients enrolled in its clinical trial. But the drug is also now tied to three patient deaths. Stemline cannot afford a safety setback or FDA clinical hold similar to what happened to Juno.
The company is rushing to complete enrollment totaling approximately 50 patients in the SL-401 phase II study by the end of the current quarter. Stemline intends to use the study as the basis for a marketing application to the FDA in the second half of the year.
That's an aggressive timeline, but one that could secure Stemline's first-ever cancer drug approval in 2018. If approved, SL-401 would be used to treat blastic plasmacytoid dendritic cell neoplasm, or BPDCN, an ultra-rare blood cancer that attacks a specialized form of immune cells.
Stemline was asked to confirm and provide more details about the death of the BPDCN patient on Jan. 18, one day before the company sold 4.5 million shares of stock at $10 per share. In response, Stemline Chief Operating Officer Ken Hoberman provided the following statement:
We are not in a position to comment about any specific outcomes that may or may not have occurred in any of our existing trials. As you know, in any trial of an experimental agent for patients with advanced cancer, patient deaths often occur. When deaths occur in a trial, then careful analysis must be done to understand probable causes and relation, if any, of the death to the use of the experimental product. It would be inappropriate for Stemline to comment on the death of any patient or patients in a trial, including any trial of SL-401, until such an analysis has been conducted, has concluded, and has yielded any information that should be shared publicly.
According to her sister, who spoke with TheStreet, the patient in question was diagnosed with BPDCN last fall and recruited into Stemline's pivotal clinical trial for SL-401. The drug is administered as a daily infusion for five days every three weeks.
The patient received the first two doses of SL-401 on Jan. 12 and 13. Her third daily infusion was postponed because of deteriorating health due to side effects. On Jan. 17, the patient was diagnosed with capillary leak syndrome. She died the next day, having received only two of the scheduled five doses of SL-401 in the initial treatment cycle of the clinical trial.
"It happened really fast, out of nowhere ... We had lunch together the week before she went into the hospital. She was fine," said the patient's sister. (The patient is not being identified by name for privacy reasons.)
Stemline identified capillary leak syndrome as a serious side effect of SL-401 during the initial, dose-ranging stage of the phase II study, which enrolled 15 patients. One BPDCN patient died due to capillary leak syndrome. The same cause of death was suspected for a second patient diagnosed with advanced acute myeloid leukemia, according to Stemline filings with the Securities and Exchange Commission.
During the dose-ranging stage of the phase II study, Stemline implemented additional safety precautions to reduce the risk of capillary leak syndrome before enrolling additional BPDCN patients into the expansion stage of the study.
The extra safety vigilance appeared to be working. When Stemline last presented interim results from the SL-401 phase II study in December at the American Society of Hematology annual meeting, none of the subsequently enrolled BPDCN patients had experienced severe (worse than grade 2) capillary leak syndrome.
But that clean safety streak ended with the death of the BPDCN patient on Jan. 18, raising concerns that Stemline may not have the risk of fatal capillary leak syndrome under control.
Adam Feuerstein writes regularly for TheStreet. In keeping with company editorial policy, he doesn't own or short individual stocks, although he owns stock in TheStreet. He also doesn't invest in hedge funds or other private investment partnerships. Feuerstein appreciates your feedback; click here to send him an email.