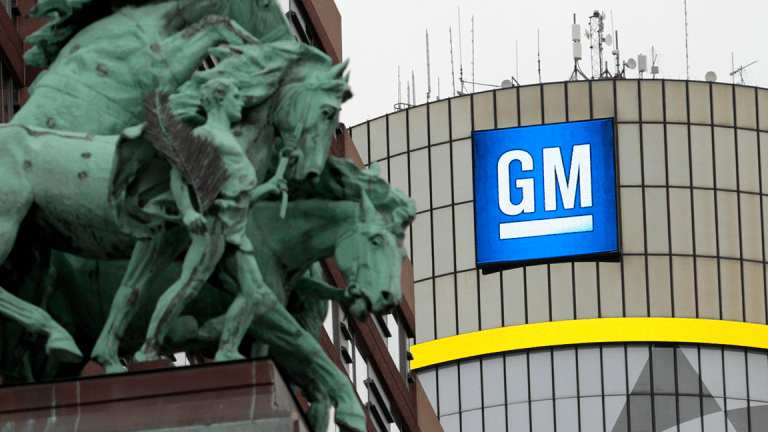 Should You Buy GM Stock After Cruise's Latest Capital Raise?
General Motors stock continues to flounder despite strong earnings results and a big capital raise for its Cruise unit. Is it worth buying now?
Last week when the markets were taking a hit, General Motors (GM) was oddly standing out. So was Ford (F) . However, unlike Ford, not only were shares of GM holding up, but they were actually trading higher on the day. 
A positive earnings report from Ferrari (RACE) helped the sentiment in the auto industry -- not that the two are exactly peers -- but there was other news impacting General Motors. The company's Cruise unit raised more cash at an even higher valuation than it did last fall.
The company scooped up another $1.15 billion at a staggering $19 billion valuation. I say staggering because GM commands a market cap of "just" $52 billion. It's also about the same market cap value that GM stock had five years ago, long before it acquired Cruise stock for a reported $1 billion in August 2016.
The automaker generated net income of $8 billion in fiscal 2018 and acquired a company that's seen its value go from $1 billion in August 2016 to $19 billion in May 2019. That justifies a market cap that's risen by 7% in that time (not annually, total) and until this year's rally, had actually shrunk over that timeframe.
Does that seem right? No, not really. Its Cruise asset continues to swell in value, while its auto business is holding it together. At less than 6 times this year's earnings and yielding more than 4%, GM stock deserves another look.
Trading GM Stock
GM stock has been volatile over the past few weeks -- its price action so far this month looks like an over-the-counter traded pink sheet. Below its 50-day moving average and 100-day moving average (not shown above), and GM's short-term momentum is obviously lacking on the long side. The 20-day crossing below the 50-day isn't a great development either. 
On Monday, General Motors stock almost hit its 200-day moving average near $36. Will it get that low following Tuesday's bounce? I don't know, but it's still certainly a possibility, given the market action and the continued trade talks. Since the auto industry can be so impacted from the trade war, it's no surprise GM stock has been under pressure. If that continues, many will be looking for the 200-day to buoy the stock.
That said, $36 has also been a notable level for GM, serving as both resistance and support in the past. At the moment, this level is acting as support. A test and hold would give longs a reasonable risk/reward entry opportunity. A break below $36 and uptrend support (blue line) would signal that investors may want to stand aside until the selling subsides.
Below uptrend support, all of its major moving averages and $36, and GM stock may fill the January gap near $34.75. If $36 holds, let's see if we can get a bounce up to the 50-day and 20-day near $38.40. Above that and perhaps GM can get to $40.
This article is commentary by an independent contributor. At the time of publication, the author had no positions in the stocks mentioned.