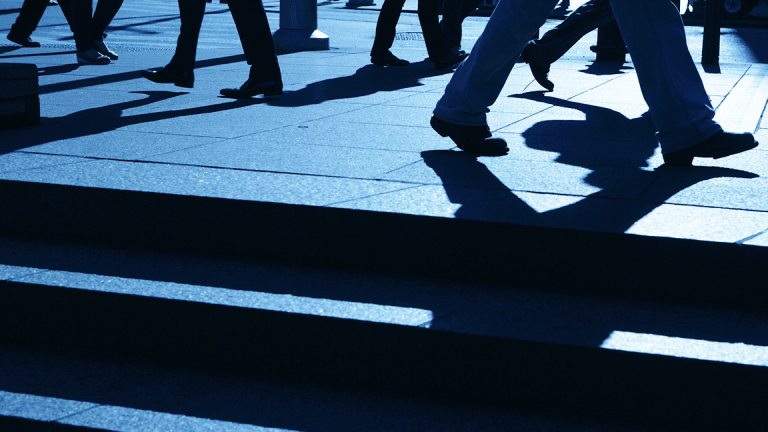 Should Retirees Invest in the Tech Sector?
The tech sector can be a volatile space, should retirees even consider investing in it?
Volatile tech may not be best for every retiree. 
For some retirees though, working around the volatility may prove to be worthwhile. 
"While it's unlikely that we would recommend anyone, retired or otherwise, to place all their bets on tech or any sector, there are certainly circumstances where technology for a retiree could still make perfect sense, particularly as part of a well-diversified portfolio," said Jane Leung, managing director and CIO of Scenic Advisement.
After all, tech companies are still enjoying strong profits as they reinvent many industries. With stocks in the semiconductor and social media spaces well off their record highs, there could be a good opportunity to jump in to earn long-term gains. 
"Technology companies are a major part of the U.S. and global economies and are becoming more important with each passing year. If any investor, retiree or otherwise, has no investment in technology, they will be under diversified," said Robert Johnson, principal of the Fed Policy Investment Research Group. "Four tech companies—Apple (AAPL) - Get Apple Inc. Report , Microsoft (MSFT) - Get Microsoft Corporation Report , Amazon (AMZN) - Get Amazon.com, Inc. Report and Facebook (FB) - Get Meta Platforms Inc. Class A Report collectively make up over 10% of the S&P 500 undefined . Additionally, the entire tech sector accounts for over a quarter of the S&P 500. If one wasn't invested in the tech sector, one wouldn't have an investment exposure that reflects the broad economy." 
So should retirees approach the sector today?
"While my answer is yes, retirees must be thoughtful about what that technology investment looks like (e.g. relative size, type of investment (large, small, index, single stock). Understanding risk is the most important part of the equation and solution," said Leung. "The reality is that people are living longer these days and need some element of growth returns that can come from investments in sectors such as technology. The question is, however, how much is too much? The answer is that this depends on the overall risk tolerance of the investor and what other assets (and liabilities) they have."
Leung added, "Not all technology companies are created equal. Some of the largest tech companies are actually quite diversified and stable and certainly not as risky as a startup technology company. 
Choose wisely.
Here's what Jim Cramer is saying about Apple, Microsoft, Amazon and Facebook to Action Alerts PLUS club members.