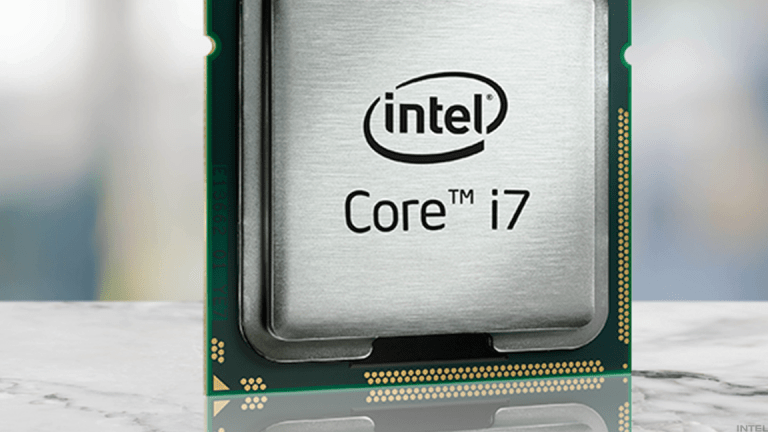 Should Intel CEO Be Investigated for Insider Selling?
Two U.S. senators are calling for a deeper look at Intel CEO Brian Krzanich's recent stock sale in late-November. However, it could have more to do with the stock's strong performance than the company's recent security flaw.
Although it's been a fast and furious start to 2018, not all the news has been great. Particularly when it comes to Intel (INTC) .
While the company is announcing some pretty awesome stuff at this year's CES event in Las Vegas -- hat tip to the great work TheStreet's Eric Jhonsa is doing there in his coverage -- Intel's been marred by a security issue in its chips.
The problem impacts a whole range of companies, including Apple (AAPL) , Alphabet (GOOGL) and Microsoft (MSFT) .
At first, the news propelled shares of Advanced Micro Devices (AMD) higher. However, recent reports that Microsoft's patch is negatively impacting AMD chips, combined with the overall confusion of the situation, has created quite the ordeal. AMD stock has been chopping back and forth as a result. 
Before this mess unfolded, though, Intel CEO Brian Krzanich sold a portion of his holdings in Intel stock. The sale of almost 890,000 shares came on Nov. 29 -- far ahead of the announcement that there was a security flaw.
One might think that Krzanich's sale was part of a scheduled trading plan, which the company has since said is the case. However, others have raised the point that the timing and the size of the sale was different than his previous sales. This has piqued the interest of some, particularly that of Democrat Senator Jack Reed (D-RI) and Republican Senator John Kennedy (R-LA).
Apple, Alphabet and Microsoft are holdings in Jim Cramer'sAction Alerts PLUS Charitable Trust Portfolio. Want to be alerted before Cramer buys or sells AAPL, GOOGL and MSFT?Learn more now.
Both members of the Senate Banking Committee, they said: "These reports are troubling not only because of the risk to nearly all phones and computers, but also because these reports raise concerns of potential insider trading."
The company has since said it will fully cooperate with any government inquiries or investigations.
While this may very well turn out to be a non-event, it is something to keep an eye on.
The one note I would key in on? The stock sale scheduling was done in October. So while it is possible Krzanich was aware of the security flaw at that time, it's also quite possible that the irregular timing and size of the sale had more to do with the stock's explosive price action over those few weeks and months beforehand.
Intel stock began trading in October just below $38 per share. By the end of the month, shares were knocking on the door of $47 following a strong reaction to its quarterly earnings. It was also up massively from its late-August lows near $34.
In other words, it's entirely possible that Krzanich wanted to reap a larger-than-usual sum after a larger-than-usual stock rally.
Intel stock closed at $42.50 Wednesday, down 2.57%. 
More of What's Trending on TheStreet:
This article is commentary by an independent contributor. At the time of publication, the author had no positions in the stocks mentioned.