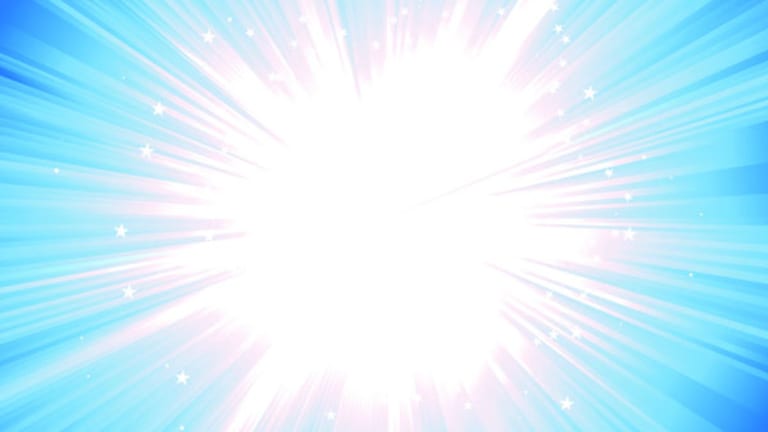 Should Alternative Energy Stock Pure-Plays Exist?
Alternative energy stocks have made and lost fortunes for investors, and in no particular order.
NEW YORK (
) -- For a stock sector that has been sold to investors on long-term growth potential and
inevitable
21st century secular trends, alternative energy stocks haven't matched the market rhetoric that took many of them public. So should pure-play alternative energy stocks exist, or should they all be lumped within some larger industrial, energy or technology conglomerate until they can consistently stand on their own two feet?
Look at U.S. solar company
First Solar
(FSLR) - Get First Solar, Inc. Report
or LED lighting bellwether
Cree
(CREE) - Get Cree, Inc. Report
and one thing becomes clear about how money in these stocks is made: It's made quickly.
Look at the disaster of the lithium ion battery makers
Ener1
, now trading as a pink sheet, and
A123 Systems
(AONE)
, with a negative 90% all-time return since its initial public offering. First Solar is now
down more than 90% from its all-time high, as are
SunPower
(SPWR) - Get SunPower Corporation Report
and
MEMC Electronic Materials
(WFR)
, too, in the solar sector, and that's not even considering
the Year of the Solar Bankruptcy that was 2011.
The alternative energy stock space has been a fast money, get-in and get-out sector, even if all the rhetoric has been about the
growth potential of LED bulbs and solar panels. Retail investors who have bought into the long-term story -- within a brokerage account or 401(k) program -- and who have stuck with these stocks haven't been rewarded for their endurance.
Who has been rewarded? Wall Street bankers, of course, for taking many alternative energy companies public and then following up with countless rounds of secondary offerings. (It's ironic, too, that while most alternative energy stocks have only worked as fast money trading vehicles,
Wall Street gets a pass on this sector as one in which financial engineering indeed does create "social good.")
Where's that "can't miss" solar thermal power and energy storage
BrightSource Energy
IPO scheduled for last year now?
Who else has made plenty of money: executives of alternative energy companies with stock options plans that allowed them to cash out well before all the damage had been done. Look at First Solar current interim CEO and company founder Michael Ahearn, who
was selling, selling and selling more First Solar shares -- to the tune of $500 million -- before the company entered its spectacular crash. And he was far from alone among First Solar insiders getting out of their own stock while Wall Street price targets sent it higher.
Among investors, it's really only the private equity world cashing out through IPOs and the hedge fund shorts wise enough to see one of the "greatest stories ever sold" in these same IPOs who have consistently profited from alternative energy stocks, selling all the way down.
Are there exceptions among the stock in terms of stock performance. Sure, an example would be
Westport Innovations
(WPRT) - Get Westport Fuel Systems, Inc. Report
, considered an alternative energy play, yet the fact that Westport is a natural gas engine maker, as much a fossil fuel and transportation stock as alternative energy, tells you all you need to know, and the jury is still out on whether this model is even
built to last. Westport, to date, has never turned a profit.
Here's a good signal of how far these alternative energy darlings have fallen from their dizzying heights. The analysts who have covered them are shifting gears.
Sam Dubinsky, analyst at Wels Fargo Securities, recently took up coverage of steel stocks, and referred to a solar stock on which he dropped coverage -- China's
LDK Solar
(LDK)
as
no longer being a viable investment. Gordon Johnson, analyst at Axiom Capital, and one of the most vocal First Solar shorts, recently wrote in an email after a report saying that the great
First Solar short had almost run its course. "Leaving First Solar is like leaving a girl you've been with for three years. NOT EASY!," he wrote.
Johnson is planning to leave though, and as an analyst who has covered medical technology companies, semiconductor companies and banks, Johnson has many places to go as a stock picker to find pricing dislocations in the market.
Here's another sign of caution in the alternative energy investing field. Wall Street is switching to newer niches in alternative energy. And these moves often match the private equity and investment banking communities move to bring new niches within alternative energy public.
The last 18 months saw the IPO of four companies in the biofuels space --
Solazyme
(SZYM)
,
KiOR
(KIOR)
,
Amyris
(AMRS) - Get Amyris, Inc. Report
and
Gevo
(GEVO) - Get Gevo, Inc. Report
. Anything with the prefix "bio" looks to stay hot in the IPO market, but as
anything more than a quick trade, good luck. Here are the all-time returns of these biofuel stocks:
Gevo: negative 63%
Solazyme: negative 44%
KiOR: negative 37%
Amyris: negative 32%
As Stifel analyst Jeff Osborne wrote in a 2012 alternative energy investing preview on Friday, "We are most constructive on the energy storage, bioproducts and LED lighting subsectors in 2012. We see a gradual return of investor interest in smart grid, environmental technology, alternative fuels and fuel cells. We are entering 2012 the most cautious on solar." Bioproducts and energy storage, and one could toss energy efficiency into the mix as well, are the buzzwords that will increasingly replace wind and solar as far as the capital markets are concerned.
LEDs, led by Cree, are somewhere in between the agony of short-term alternative energy woes and the potential ecstasy of a long-term secular trend: Even though subsidies from the Chinese government for the purchase of LED equipment and the Chinese street lamp market roll out wreaked havoc with stocks in the LED sector in the past year, there is
a case to be made that payback from LED investment at the level of corporate and government buyers starts today, as opposed to being dependent on a much longer secular trend with the payback period stretched out for years.
Ben Schuman, analyst at Pacific Crest Securities, has a chart that he uses with clients of all the trailing 12-month returns of all the alternative energy stocks he covers versus the
S&P 500
(you can look at a broad iShares S&P Global Clean Energy Index Fund versus the S&P 500 last year above). Of Schuman's alt energy stocks, only one beat the S&P in the past year and it only beat the S&P because it was acquired. "I use the chart to frame just how bad things are ... Even the winners have been losers other than TLVT
Telventwhich was bought by Schneider Electric."
Part of the problem is that the alternative energy sector goes through booms and busts, sometimes brought on by subsidy programs created by foreign governments, as in the case of solar, or short-term consumer phenomena, as in the case of LEDs and the flat panel market. Gross margins of 40% to 60% are great, but are often as much of a red flag as a payday.
"It's extremely difficult for these companies to compete against large industrial firms where gross margins can be negative for years to come and the promise of earnings very far off," said Schuman's fellow alternative energy analyst at Pacific Crest, Erik Olbeter.
This disconnect is evident in the performance of an A123 Systems versus an
LG Chem
-- did you even know that LG Chem made the battery inside the Chevy Volt? It doesn't matter to Asian conglomerate LG Chem's overall financial performance. And it's a telling sign of how the larger companies size up industries relative to the pure plays that
GE
(GE) - Get General Electric Company (GE) Report
doesn't plan to make its entrance into solar manufacturing until 2014, and China's contract manufacturing giant
Foxconn
is just getting into solar now that gross margins in the sector have come back down to earth.
"The equity markets have been willing to take the chance on companies where they thought there was differentiation and near-term profitability potential, but that hasn't worked for an A123," Olbeter said. "But that's not to say others won't work," the analyst said. It worked for First Solar for a time, but its differentiation has become a liability and its profitability has eroded, guiding to less than half the Wall Street consensus for 2012. Olbeter added that one advantage smaller pure players have is that they can move faster than conglomerates into new areas.
"Conglomerates don't move on a dime so there will always room for new innovative companies," he said. Yet the markets are now begging GE to come riding in as a white knight for First Solar, in the same way that
Total
(TOT) - Get Total SA Sponsored ADR Class B Report
did last year for SunPower.
The
differentiation
offered by a pure-play is a dangerous word to rely on, too, when it comes to valuing an IPO in a nascent sector prone to booms and busts and rapid commoditization. Look at December 2012 LED IPO
SemiLEDs
(LEDS) - Get SemiLEDs Corporation Report
, which had some "differentiated" cost model that would give it an advantage: SemiLEDs shares are down 85% since the IPO.
The larger theme to which Olbeter pointed was alternative energy economics where the payback period is not years out, a critical model in an uncertain global macroeconomic environment where corporations and governments are closing purse strings. Olberter pointed to energy efficiency as a burgeoning area of interest for the public markets.
"Energy efficiency, autos or building efficiency, things that reduce energy cost and really have compelling payback periods, not five years out. That's where I want to be," Olbeter said. That's not surprising with private-equity players also looking to energy efficiency as the next holdings to cash out of through IPOs.
The era of solar and wind as the darlings of the alt energy space has ended, but does that mean the next phase of alt energy IPOs are any better or simply doomed to repeat the mistakes of the past?
Look at Danish wind company
Vestas
. It has been a major disappointment, halving its annual earnings guidance even after a major round of layoffs and cost cutting. "Vestas has had two or three cost-cutting plans, and has been very erratic," said Nick Paton, analyst at U.K. brokerage house Execution Limited. "They invested heavily in the U.S. and now are talking about cutting costs in the U.S. because the demand is not there. They closed their Isle of Wight operations before they got orders there and then had to rebuild it," Paton said.
"This is a business where you need to be an industrial manufacturer and not an artisan manufacturer and that's what they failed to get," the analyst said. "It's not about being a tech startup where you talk a good story and be lax on capital expenditures and get away with it. You need to be an industrial business and if they don't do it right someone will. Somebody else could buy it and run it better," Paton argued.
It's no surprise, then, that hedge fund manager Jim Chanos, who was a very vocal First Solar shorter, has also been vocal about his short on Vestas.
Morton Albaek, Vestas' marketing chief, doesn't believe his company would be better off folded within a conglomerate.
"I think it's very important that there are pure plays, not the least of which when it comes to renewable energy," Albaek said. "We've existed for 32 years and we have 20,000 people across the globe who do nothing but think about wind energy 24-7, and that's the reason we are still a world leader even though many thought we would lose that position."
"Yes, there is some benefit to a conglomerate, but quality decreases when you spread focus. We do need to make production of wind turbines much more industrialized and effective to drive economies of scale, but the long term forecast for wind energy is absolutely prosperous. No sane person would question that," Albaek said.
Again, it's a long-term secular growth story that is
inevitable
but that recent history has shown offers little comfort to stock investors sold on that story on day one of the IPO and then waiting through years of volatile stock action for that long-term, sustainable profit growth to happen.
"We're going through some tough years now and having more capital on your side helps, and pure plays can be challenged. But I have to say when we grow global market share, which we did in 2010 and in 2011, in some of the most difficult commercial environments, how can that be? How can we grow when GE and
Siemens
don't? Yes, size is important, but size and the right strategy and the right quality are better questions. Quality is king," the Vestas marketing head argued.
It's also true that most of the major solar firms increased global market share in the past year even as their stock values plummeted. Absolute growth in a nascent industry is almost assured in early years, but that doesn't necessarily translate into sustained profit and margin growth for investors.
And yes, quality matters, as the Vestas marketing chief said, but the bankability of the U.S. and European brands is no longer a differentiating factor, either, versus the onslaught of competition from Asia. South Korea's
Hanwha Solar
(HSOL)
announced this week it's offering a 25-year warranty on its solar panels, setting a new precedent in the industry.
In fact, when it comes to
quality
stocks, the last year has shown us that the case for alternative energy needs to be challenged at every turn, and every public offering.
-- Written by Eric Rosenbaum from New York.
RELATED STORIES:
>>6 Tired Arguments the Energy Sector Needs to Get Over in 2012
>>8 Bold Questions for Solar in 2012
>>The Solar CEO of the Year Is...
>To contact the writer of this article, click here:
Eric Rosenbaum
.
>To follow the writer on Twitter, go to
.
Follow
TheStreet
on
and become a fan on