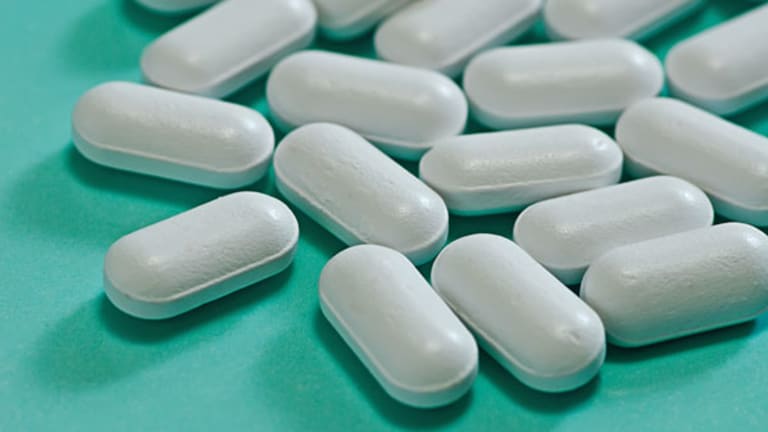 Short Trade: Supernus IPO Lock-Up
Supernus share should fall now that 10 million shares under lock-up can now be sold.
Supernus share should fall now that 10 million shares under lock-up can now be sold.
BOSTON (
) -- With the massive amount of attention surrounding the
Facebook
(FB) - Get Report
initial public offering, many new traders were introduced to the insider "lock up" -- the period of time, usually between three months and six months immediately following the IPO, during which insiders are not allowed to sell any of their shares. When the lock-up period ends, insiders are allowed to sell their shares into the open market.
Insider selling (or even fear of insider selling) upon a lock-up expiration can cause a stock to drop in value. Traders take note.
Supernus Pharmaceuticals
(SUPN) - Get Report
, a recent specialty pharma IPO, has 10 million shares set to be unlocked on Wednesday.
The lock-up on Supernus shares actually lifted Monday but was delayed due to the markets being closed for the past two days.
If Supernus insiders decide to take profits, the stock price could drop quickly. Supernus trades with an average daily volume of only 62k shares. I'm short Supernus, betting on just such a drop in the company's stock price.
Supernus went public on May 1 at $5 per share. Since the offering, the FDA has approved two Supernus products -- Trokendi XR, a once-daily extended release formulation of topiramate, and Oxtellar XR, a once-daily extended release formulation of oxcarbazepine was approved. Both Trokendi and Oxtellar are extended release versions of two widely available generic drugs.
Today, Supernus shares have more than doubled in value to $10.95, offering ample incentive for insiders to sell a good chunk of the 10 million shares freed from the lock up. Ten million shares may not sound like much, but the block represents nearly 40% of Supernus' float. Outside of the lock-up expiration, there are no near-term catalysts for Supernus to drive the stock higher.
I can't guarantee that Supernus insiders are going to sell their shares this week, but larger paper gains since the May IPO and a volatile stock price suggests we're going to see some selling pressure.
One noteworthy risk to be aware of: Supernus can delay the expiration of the insider share lock-up by 18 days due to earnings or a "material event." Oxtellar was approved on Oct. 22 but it's not clear if the company has deemed this to be a material event for the purposes of delaying the lock-up. If it is, the lock-up expiration could be pushed back to Nov. 9.
Disclosure: Messier is short Supernus.
Mark Messier is the founder of
. Messier is a DOJ-certified Criminal Intelligence Analyst and former IT professional, specializing in law enforcement applications. In 2008, Messier began trading biotech stocks, using his analytical expertise to detect and capitalize on human and market patterns. Starting with only $2,200 in his trading account, he has booked over $400,000 in profit in just 4 years. In April 2010, Messier founded the subscription-based stock-trading web site
to share his biotech trading ideas with the online investor community. Messier enjoys spending time with his wife and two young boys and visiting his "home away from home" in Costa Rica.