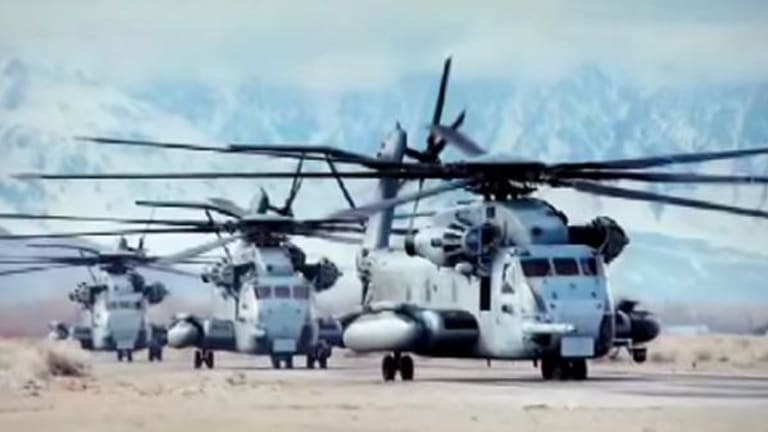 Short-Seller Andrew Left Says Trump Should Target This Aerospace Stock
Citron Research says TransDigm could be the Valeant of the Aerospace industry.
Short-seller Andrew Left has found his next Valeant-like company and one that President Trump could target next: TransDigm Group (TDG) - Get TransDigm Group Incorporated Report .
Shares of TDG plummeted more than 10% on Friday after Left issued a report saying, "TransDigm's business model is to aerospace as Valeant (VRX) was to the pharmaceutical industry."
The Cleveland, Ohio-based company is a leading aerospace components manufacturer with sales to government agencies accounting for approximately 30% of its revenue. Left notes that TransDigm's single largest customer is the Department of Defense, followed by Boeing (BA) - Get Boeing Company Report and Airbus (EADSY) - Get Airbus SE Report .
Given Trump's penchant for advocating lowering prices for military aircraft during his transition into office, meeting with Boeing and Lockheed Martin (LMT) - Get Lockheed Martin Corporation Report already, the short-seller says the president should take a look at Transdigm's "outsized" margins.
Compared to its peers, Transdigm boasts a last 12-months EBITDA margin of 47.10% -- the next closest competitor is HEICO (HEI) - Get HEICO Corporation Report with 23.7%. He also points out the company's "sky-high debt load" which stands at 6.5 times EBITDA leverage. 
"The TransDigm business rests on the dangerous acquire/leverage/price-raise maneuver that has become too eerily familiar on Wall Street," Left wrote in his report. "After watching Valeant's stock go from $250 to $15, Wall Street learned a lesson about operating leverage."
Citron Research sees a valuation of $166 a share if they are pre-empted from further price raises.
"If TransDigm were to operate with the same EBITDA margins as HEICO, their next closest competitor on EBITDA margin, which is still double that of the rest of their peer group, its earnings per share falls 85%, and the stock is $40 a share," the short-seller wrote.
"While you are looking to Boeing and Lockheed, the easiest way to drain the swamp in the aerospace industry can be relegated to shine some sunlight on: TransDigm," Left concluded.
TransDigm did not immediately return our request for comment.
While Left's bearish report sent the stock into a downward spiral, analysts at Credit Suisse see the selloff as an opportunity to buy TDG at a lower entry point.
"Following today's selloff, TDG is now trading at a 12% discount to peers on 2017 P/E, and it's 2017 FCF yield of 5.8% is right in line with peers," Credit Suisse Analyst Robert Spingarn wrote in a research note on Friday. Spingarn believes a premium for TransDigm is warranted, which he says reinforces his view that is an attractive entry point. The firm maintained its Outperform rating on the TDG shares with a $297 price target.
As for Left's Valeant comparison, that is nothing new to the analyst.
"TDG charges prices that the market seems willing enough to bear, or it would have changed its business model long ago," Spingarn said.
Even if the government were to pursue lower prices, the Credit Suisse analyst expects this to be a lengthy process.
"One thing we can't account for is 'tweet risk,' but we think the likelihood of this making it to Trump's tweet desk is low, and the likelihood of singling out a single aerospace parts supplier is even lower," Spingarn said.
Employees of TheStreet are restricted from trading individual securities.