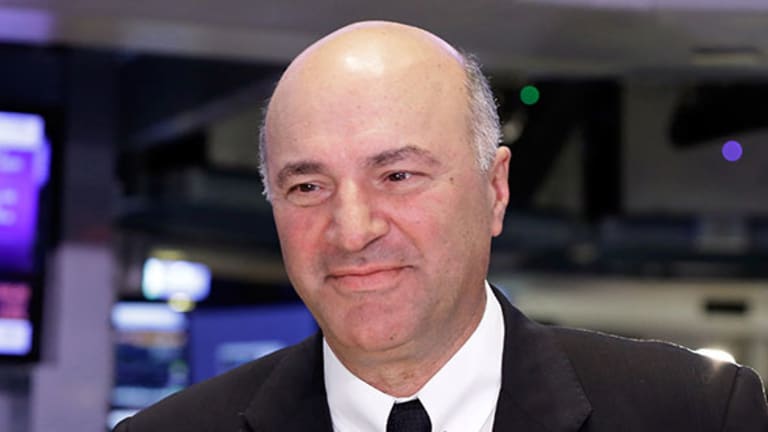 Shark Tank's O'Leary Predicts '10% Correction' in Regional Banks
Shark Tank investior Kevin O'Leary called regional banks 'dangerous' despite the KRE's 26% move up after the election.
The SPDR S&P Regional Banking ETF  (KRE) has soared over 26% since the election of Donald Trump for President. However, Shark Tank investor and O'Shares Investment chairman Kevin O'Leary isn't buying it.
"I take issue with the regional banks, I think those are dangerous," O'Leary said on CNBC's "Halftime Report" Friday afternoon. The reason being the banks' "junkiest, low-quality" balance sheets are the worst in quite some time, and the ROA's are as well, he added.
"In other words," O'Leary explained. "There is no change in cashflow, no change in regulations yet, the capital requirements are the same as they were six months ago, and we have attributed an extra 25% value to the companies, that is what I am shorting.'
Now, O'Leary is not arguing that financials, in general, are doomed, and remains bullish on "money-centered banks" like JPMorgan  (JPM) and Goldman Sachs  (GS) .
But, "what is going to happen somewhere along the line in Q1 we are going to see a 10% correction in the regional banks," O'Leary contended.