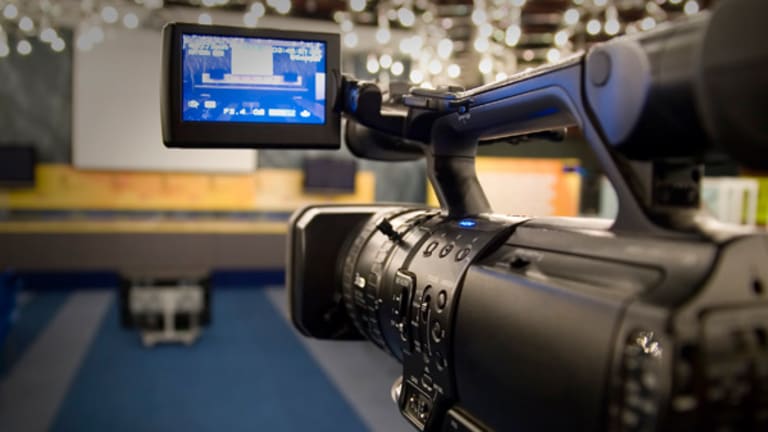 Publish date:
Shares Tumble on Sina's Ad Drop
Sina reports a drop in earnings as a result of struggling ad revenues.
Sina reports a drop in earnings as a result of struggling ad revenues.
Last week, news bandied about that online advertising revenue in the U.S. fell $5.5 billion in the first quarter, according to the Interactive Advertising Bureau and
PricewaterhouseCoopers
. But if
Sina's
(SINA) - Get SINA Corp. Report
first-quarter earnings announcement today is any indication, advertisers are not converting those missing ad dollars to Chinese yuan.
Sina, one of China's largest web portals and online media outfits, said profit tumbled in the quarter because of a familiar refrain: its online advertising sales (say it with us) were hurt by the global economic crisis.
After the closing bell, the Shanghai-based concern reported a 30% drop in profit from the same period last year, earning $9.75 million, or EPS of 17 cents against $14.1 million, or 23 cents a share, last year. After adjustments, the company said EPS came to 23 cents, which was just ahead of analysts' projections of 22 cents.
But revenues fell short of market expectations and on the bottom of end of the company's own forecasts, coming in at $73.8 million. Sina said advertising sales alone fell to $43.2 million. That represented a 10% drop from the year-ago period, and a 38% fall from the previous quarter.
The advertising figure was a slight uptick from the year-ago period when Sina posted $71.3 million in sales. But it was still well off last quarter, when the company generated $101.5 million in revenue after coming off of the Beijing Olympics.
Non-advertising revenues jumped 30% from the same period a year ago, helping absorb some of the advertising blows this quarter.
"The uncertainty in the Chinese economy at the beginning of the year had a severe impact on our online advertising business in the first quarter of 2009. Although market visibility is still relatively low, we have seen improved confidence and sentiment among our advertisers," CEO Charles Chao said.
"While fighting the tough economic cycle, we remain focused on our long-term strategy in building the leading online media platform in China by investing in products, content and brand. We believe our investments in the downturn will make SINA a more competitive company in the long run when the Chinese economy further recovers."
Investors also internalized the company's guidance, sending shares down 5.4% in after-hours trading. The company said it expects revenue for the second quarter to land between $85 million and $89 million, which is short of analysts' forecasts.
On a day of heavy trading, shares changed hands in negative territory, finishing down 1.3%.
Copyright 2009 TheStreet.com Inc. All rights reserved. This material may not be published, broadcast, rewritten, or redistributed.