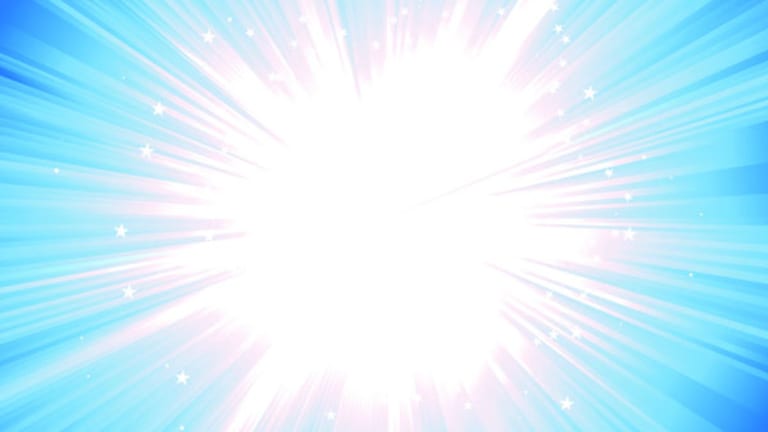 Shale Boom Cash Hole Goes Much Deeper Than Chesapeake Energy
Drillers across the shale boom face a financial gap that mirrors Chesapeake Energy's more publicized woes, and that spells earnings trouble.
Drillers across the shale boom face a financial gap that mirrors Chesapeake Energy's more publicized woes, and that spells earnings trouble.
NEW YORK (
) --
Chesapeake Energy
(CHK) - Get Report
is often cast as the poster-child for poor corporate governance, or drawn as a caricature of the reckless, megalomaniac, self-enriching CEO. Take your pick, but if you're an energy sector investor riding a recent rebound in shares of oil service companies banking on shale contracts, it's Chesapeake Energy's financial woes that should get your attention.
As activist investors like Carl Icahn pile into Chesapeake Energy and push for the second largest land driller in the U.S. after
ExxonMobil
(XOM) - Get Report
to focus on closing a debt-fueled spending gap, the situation is indicative of the leverage levels at many U.S. exploration and production companies.
In fact, Chesapeake Energy's well-publicized funding gap isn't an outlier but an emblem of wider issues in the shale oil and gas boom that imply an industry-wide downturn is possible in coming quarters. In particular, it could spell earnings trouble for oil service stocks rigged to the still-high rig count across the U.S.
Oil and gas exploration companies are spending on drilling programs far in excess of cash coming into the their coffers, with average spending 43% higher than cash flow, according to Guggenheim Securities data.
The funding gap may create a big hangover for onshore rig contractors like
Halliburton
(HAL) - Get Report
,
Baker Hughes
(BHI)
,
Nabors Industries
(NBR) - Get Report
,
Helmerich & Payne
(HP) - Get Report
and
Patterson-UTI Energy
(PTEN) - Get Report
. These companies may see earnings fall 30% short of consensus in coming quarters, according to Guggenheim's bearish analysis.
Many large shale players aren't oil giants with fortress balance sheets, but often smaller drillers that have been using low interest rates and a high-yield debt boom to finance drilling programs and rig contracts. Now, with debt ratios and spending deficits near cyclical highs, these companies may need to start pulling drilling rigs to conserve capital, creating pricing pressure on rental rates and usage.
It's a trend that has been in place since late 2011, however, Guggenheim's point is that a recent bullish trade in the oil service stocks defies the likelihood of the rig count continuing lower as debt loads remain untenable.
"We continue to believe that the U.S. rig count is in the process of a protracted correction," writes Guggenheim Securities analyst Michael Lamotte in a Sept. 4 note to clients. "The key pillar of our thesis is the unsustainability of the growth in debt, which has allowed E&P capex to remain well above levels supported by cashflow since
the second quarter of 2011," he adds.
With the process already underway, the question is just how dramatic the shale-drilling pullback will be.
In recent months, the U.S. onshore rig count has fallen by 90 rigs or 5%, according to Guggenheim Securities calculations.
In July, Haliburton, the world's second largest oil service company and the most-reliant on U.S. shale drilling for earnings, reported falling North American-based contracting earnings and margins on a 17% drop in its rig count, but the company also forecast a North American uptick in 2013. Speaking earlier this week at a Barclays energy conference, Halliburton CFO Mark McCollum said a decline in North American activity will likely impact third-quarter profit margins between 2.5 and 3%. In Baker-Hughes latest weekly update on U.S. activity, the rig count continued lower, down by 74 rigs from the same period last year.
By looking at the balance sheets of U.S. shale drillers with rigs in operation, Guggenheim's Lamotte sees a bleak picture that mirrors the balance sheet issues faced by Chesapeake Energy.
Like with Chesapeake, drillers spent the last 12 to 18 months increasing their capital spending, even as volatile commodity prices hit at cash earnings coming into their treasuries. To fund a spending/cash imbalance that Lamotte says is on par with levels seen at the height of the financial crisis, companies have used 90% debt financing. Only in the second quarter did discipline re-emerge, as drillers like Chesapeake hit spending limits.
Now Lamotte expects overall onshore oil and gas exploration companies to cut capital spending by 10%, signaling that at least 75 more rigs will be pulled from shale drilling fields. In debt to capital terms,
Cocho Resources
(CXO) - Get Report
,
Continental Resources
(CLR) - Get Report
,
SandRidge Energy
(SD) - Get Report
and
SM Energy
(SM) - Get Report
are among the drillers with rig contracts in jeopardy, Lamotte's calculations of funding gaps suggest, while in dollar spending deficits,
Devon Energy
(DVN) - Get Report
,
EOG Resources
(EOG) - Get Report
and
Pioneer Natural Resources
(PXD) - Get Report
also stand out. Lamotte's calculations exclude the impact of Chesapeake Energy's balance sheet revamp.
Overall, the data signals that coming game for oil service contractors may be rigged, with a cyclical downturn still more likely than an sustained recovery, even if rising oil and gas prices given some investors reason for optimism. For any investor who thinks Lamotte is simply a "perma bear" who talks a big game but is more often than not proven wrong in the end, it would be wise to at least consider his recent track record: during the fall 2011 when Halliburton shares were at a 52-week high of $43, the Guggenheim analyst predicted that shares would soon hit the high-$20s level. By December 2011, Halliburton shares were at $28.
For investors looking at a bleak end of 2012 and first half of 2013, Guggenheim Securities recommends focusing on equipment stocks like
Cameron International
(CAM)
and offshore drillers
Ensco
(ESV)
and
Noble Energy
(NE) - Get Report
, that supply larger oil giants and face different pricing dynamics.
In a late August industry overview, Robin Shoemaker of Citigroup noted that offshore drilling contractors are "entering a period of strong earnings growth based on acute shortage of unltra-deepwater rigs relative to demand," and highlighted Ensco, Noble and
Transocean
(RIG) - Get Report
as potential beneficiaries.
Transocean still faces uncertainty over the costs of
BP's
(BP) - Get Report
2010 Macondo oil well spill.
Meanwhile, given that the shale drilling industry faces a general spending gap that is most acutely seen in Chesapeake Energy's $10 billion-plus funding imbalance, they may be wise to focus on whether CEO Aubrey McClendon can navigate the company through its issues. Were current asset sale and recapitalization plans to come up short or to be executed ahead of schedule, it could give a big read into how severe the E&P de-leveraging cycle will be.
Currently, the company expects $7 billion in
during the third quarter, helping to propel overall 2012 asset sales to over $14 billion.
Those sales are seen by analysts and ratings agencies as key to the company's outlook and have been a key management benchmark for most of 2012, as revelations about CEO McClendon's personal dealings and federal investigations into the company's operations cloud its outlook.
A shoring up of the balance sheet will remain a key focus for the oil and gas company in 2012. Moody's calculates the company needs to sell $7 billion in assets in 2012 to avoid a ratings downgrade and a breach of its debt covenants.
In second quarter earnings, McClendon maintained his confidence in Permian asset sales but said a Mississippi Lime joint venture could be deferred until 2013. McClendon also said the company would dedicate its oil and gas focus to just 10 basins, after previously embarking on a "land grab" of shale drilling assets across the U.S. To be seen is whether those sales will come in as expected as investors like Carl Icahn push for asset sales and spending discipline.
For more on Carl Icahn, see his
. For more on energy stocks, see the
energy stocks bought and sold by hedge funds
in the latest quarter.
-- Written by Antoine Gara in New York