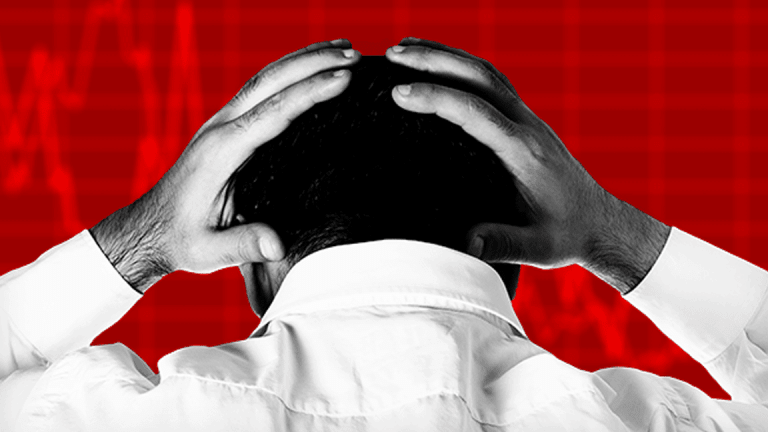 7 Important Economic Indicators Hint That a Recession Is Nowhere to be Found
Looking for a reason to still be bullish on stocks? Then checkout Credit Suisse's "Recession Dashboard", which points to a U.S. economy doing just fine.
Getting berated by bearish friends on Wall Street that a U.S. recession is lurking this year? Hit them with a dose of data to silence their calls for a stock market demise. 
Out of the seven recession indicators Credit Suisse tracks for its "Recession Dashboard", only one suggests a neutral trend in the economy lays ahead. The rest, such as readings on the U.S. jobs market and earnings quality, continue to point to an expansionary U.S. economy. Such a backdrop is often positive for stocks.
"Concerns surrounding peaking EPS and economic growth, rising inflation/rates, a flattening yield curve, and a maturing business cycle are weighing on stocks," points out Credit Suisse analyst Jonathan Golub. "Sector-specifics around Staples (adverse competitive environment) and Tech (potential for greater regulation) are also a headwind -- while each issue has merit, we believe investors are under-estimating the market's potential upside, and over-estimating risks."
Who is one to argue with the mighty "Recession Dahsboard" anyway.
TheStreet will undoubtedly be talking about the prospect for a U.S. recession soon at its big May 5 "Investor Boot-Camp" conference. Quickly register for the conference here. You will absolutely leave a better investor.