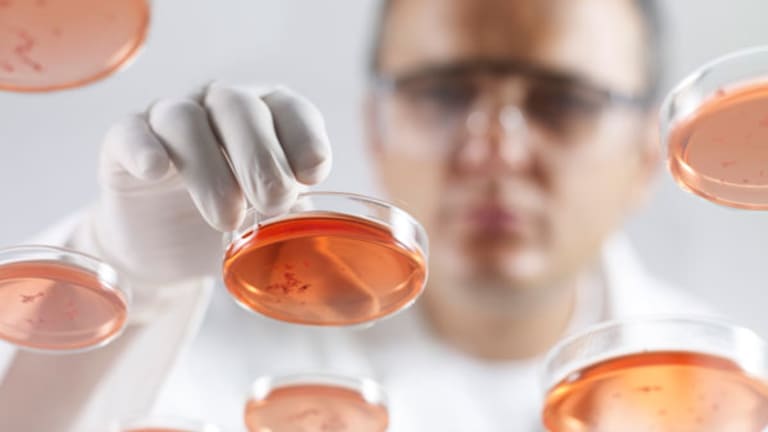 Publish date:
Sequenom Study Found Unreliable
An investigation of Sequenom's study methods finds the firm's data was unreliable and misreported, leading to an executive purging.
An investigation of Sequenom's study methods finds the firm's data was unreliable and misreported, leading to an executive purging.
Editor's note: Biotech expert Adam Feuerstein will be the featured guest on TSC Live at noon EDT Tuesday, Sept. 29. Email your questions at tsclive@thestreet.com; tweet us on Twitter with hash tag #tsclive; or leave a message on our Facebook page. Bookmark the TSC Live page now.
(Updated from Monday, Sept. 28)
SAN DIEGO (
) -- An independent investigation of the way
Sequenom
(SQNM)
conducted a study of its genetic test for Down syndrome found that the biotech firm "failed to provide adequate protocols and controls" and that the study's data were unreliable and misreported.
The inquiry, conducted by special committe of the company's board, has led to an executive-suite purging. The company fired its chief executive, Harry Stylli, and its senior vice president of development, Elizabeth Dragon, effective immediately. Sequenom's board also "obtained the resignation" of the company's chief financial officer, Paul Hawran, as well as another as-yet-unnamed officer.
"While each of these officers and employees has denied wrongdoing," the company said in a press release, "the special committee's investigation has raised serious concerns, resulting in a loss of confidence by the independent members of the company's board of directors in the personnel involved."
The Sequenom board stopped short of asserting that any of the executives purposefully fudged the study's data.
In after-market trading, shares of Sequenom shares plunged 44.6% to $3.15, after closing at $5.69 in the regular session.
Sequenom
that data from studies of the company's test product for trisomy 21, the genetic condition that results in Down syndrome, were unreliable, citing "employee mishandling." The special committee launched its independent investigation shortly thereafter.
The results of that probe, released after Monday's market close, appeared to corroborate the worst.
"Certain of the company's employees also failed to provide adequate supervision," the company's statement read. "In the absence of such protocols, controls and supervision, the test data and results in the company's Trisomy 21 program included inadequately substantiated claims, inconsistencies and errors."
The statement went on to say that many of those errors appeared in press releases and public statements issued by Sequenom.
"The company reiterates that it is no longer relying on, and the public should no longer rely on, any of the previously announced test data and results for the company's noninvasive prenatal test for Trisomy 21," Sequenom said in the press release.
Though it has no timetable for completion of its research, the company said it "continues to believe in the science underlying the test and is continuing its research and development program for this test."
The company's board named one of its members, Ronald Lindsay, as interim CEO and appointed Harry Hixson, former president and COO of
Amgen
(AMGN) - Get Report
, as its chairman. Controller Justin File will become Sequenom's principal financial and acounting officer.
-- Written by Scott Eden in New York
Follow TheStreet.com on
and become a fan on
Scott Eden has covered business -- both large and small -- for more than a decade. Prior to joining TheStreet.com, he worked as a features reporter for Dealmaker and Trader Monthly magazines. Before that, he wrote for the Chicago Reader, that city's weekly paper. Early in his career, he was a staff reporter at the Dow Jones News Service. His reporting has appeared in The Wall Street Journal, Men's Journal, the St. Petersburg (Fla.) Times, and the Believer magazine, among other publications. He's also the author of Touchdown Jesus (Simon & Schuster, 2005), a nonfiction book about Notre Dame football fans and the business and politics of big-time college sports. He has degrees from Notre Dame and Washington University in St. Louis.