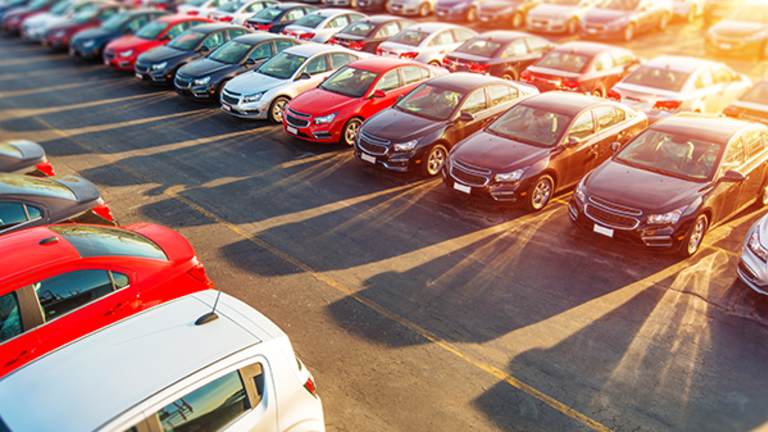 September Auto Sales Could Soar to New Highs
Labor Day sales incentives and car-destroying hurricanes could come together to boost sales this month.
Strong Labor Day weekend sales and an uptick in demand from areas affected by Hurricanes Harvey and Irma will likely make September the strongest month for auto sales so far this year, Edmunds said.
The seasonally adjusted annual rate (SAAR) is on track to reach 17.5 million in September, which would be the highest yet in 2017. The previous highs were in January and February, which both saw SAAR rates of 17.3 million.
For this month, the auto industry is on pace to sell 1,435,375 new cars and trucks. While that's a 2.9% decrease over August sales, it's a 0.4% uptick from September of last year.
September's year-over-year gain is partially a result of "dialed up" dealership incentives over Labor Day weekend, Edmunds said. That holiday typically represents a 33% increase in auto sales compared to the average first weekend of a month.
"September sales are also expected to get a slight lift from buyers who needed to replace vehicles that were destroyed in the recent hurricanes," Edmunds wrote. The incremental boost in sales this month could carry over in months to come, too, as not everyone affected by storms will "hit the market" at the same time.
Among industry players, Edmunds predicts a 9.1% increase in Toyota Motor Corp. (TM) sales over last September. Volkwagen AG (VLKAY) will gain 12.5% and General Motors Co. (GM) will increase sales by 7.4%, while Fiat Chrysler (FCAU) and Hyundai Motor Corp. (HYMLF) will each lose sales year-over-year.
More of What's Trending on TheStreet: