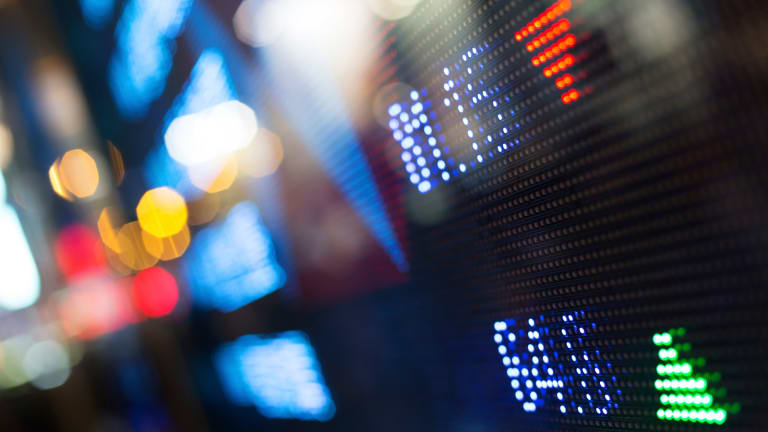 Sept. 29 Premarket Briefing: 10 Things You Should Know
U.S. stock futures are rising Tuesday though European and Asian stocks tumble on expectations of a rate hike from the Federal Reserve and worries over China's economy.
U.S. stock futures are rising Tuesday though European and Asian stocks tumble on expectations of a rate hike from the Federal Reserve and worries over China's economy.
NEW YORK (TheStreet) -- Here are 10 things you should know for Tuesday, Sept. 29:
1. -- U.S. stock futures were rising Tuesday though European and Asian stocks tumbled on expectations of a rate hike from the Federal Reserve and worries over China's economy.
European stocks continued their downward trajectory on Tuesday, though better-than-expected data on the eurozone business sentiment helped contain the damage.
Japan's Nikkei 225 fell 4.1% while the Shanghai Composite in mainland China shed 2%.
2. -- The economic calendar in the U.S. on Tuesday includes the Case-Shiller 20-city Index for July at 9 a.m. EDT, and Consumer Confidence for September at 10 a.m.
3. -- U.S. stocks on Monday fell lower as investors grappled with signs of further slowing in China, uncertainty over the Fed's interest rate time-line and a selloff in biotech stocks.
The S&P 500 closed 2.5% lower, the Dow Jones Industrial Average declined 1.9%, and the Nasdaq fell 3%. 
4. -- John Williams, president of the San Francisco Federal Reserve Bank, renewed his call for an interest rate increase "sometime later this year." Williams, in remarks prepared for delivery to the UCLA Anderson School of Management, cited near-full employment and rapidly rising house prices that may be a sign of excessive economic optimism.
"I don't think we are at a tipping point yet -- but I am looking at the path we're on and looking out for potential potholes," Williams said. "I am starting to see signs of imbalances emerge in the form of high asset prices, especially in real estate, and that trips the alert system."
CNBC covered Williams' discussion.
5. -- Carl Icahn, in an interview with Reuters, ramped up criticism of the Federal Reserve, warning about the unintended consequences of ultra low interest rates on the economy and financial markets.
"They don't understand the treacherous path they are going down," Icahn said in an interview with Reuters.
"God knows where this is going. It's very dangerous and could be disastrous," said Icahn, who has criticized the Fed for keeping its benchmark interest rate close to zero since late 2008.
Meanwhile, Icahn raised his stake in Cheniere Energy to 11.43%, according to a regulatory filing on Monday. He lifted his stake in the liquefied natural gas company to 9.6% in mid-September.
6. -- Lawyers are moving to consolidate widespread litigation stemming from Volkswagen's (VLKAF) emissions-cheating scandal, The Wall Street Journal reported.
Lawyers across the U.S. are jockeying to move class-action lawsuits, expected to number in the hundreds, before one federal judge for a long-running case. The plaintiffs' lawyers are accusing Volkswagen, among other things, of defrauding consumers who are suffering declining vehicle values.  
Volkswagen admitted to cheating on emissions tests for nearly a half million diesel-powered cars sold since 2008. The German automaker said as many as 11 million vehicles worldwide employ software that can make cars appear cleaner than they are during regulatory tests and disable emissions controls during normal driving conditions.
7. -- General Motors (GM) - Get Report  CEO Mary Barra said the automaker plans new efforts to capitalize on the connectivity built into its cars, expanding car sharing services, offering more autonomous driving features and enabling services through smartphone apps.
"Our goal is to disrupt ourselves, and own the customer relationship beyond the car," Barra told Reuters in an interview Monday ahead of an Oct. 1 meeting with investors and analysts.
8. -- Tesla's (TSLA) - Get ReportModel X SUV will be launched on Tuesday.
Aside from having falcon wheel doors and all-wheel drive, the starting cost of the vehicle isn't known. CEO Elon Musk made headlines when it was revealed that the signature series of the Model X, which is fully loaded, would cost north of $130,000.
9. -- Yahoo! (YHOO) is moving forward with a plan to spin off its $22 billion Alibaba (BABA) - Get Reportstake this year, even though the Internal Revenue Service hasn't yet blessed the deal.
In a filing after the markets closed Monday, Yahoo! noted that an IRS official indicated this month "that any future guidance issued as part of the project would not apply retroactively to transactions completed prior to the issuance of such guidance," Bloomberg reported.
The move indicates that Yahoo! and its tax adviser are confident their plan is legal and will be tax-free, The Wall Street Journal reported, but they still run the risk that the IRS could challenge the sale, putting shareholders on the hook for billions of dollars in taxes.

10. -- Earnings are expected Tuesday from Costco (COST) - Get Report and Diamond Foods (DMND) .