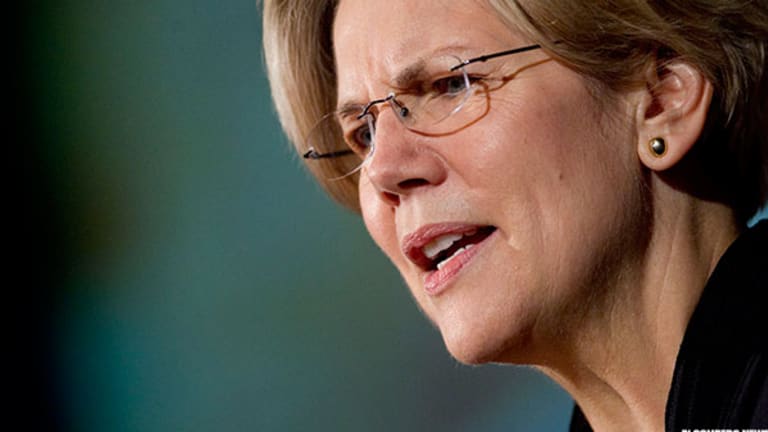 Senator Warren Launches Probe Into Equifax
The Senator has also introduced legislation that would give customers the ability to freeze their credit for free.
Senator Elizabeth Warren (D-MA) on Friday stated that she has launched an investigation into Equifax's  (EFX) major data breach that compromised the data of 143 million people, Reuters reports.
Warren along with 11 other Democratic senators are also set to introduce a bill that would give customers the ability to freeze their credit for free.
Warren also has penned letters to Equifax rivals including TransUnion (TRU) and Experian (EXPGY) as well as regulators and the Government Accountability Office asking for information to gauge whether federal legislation is needed to protect consumers.
"I am troubled by this attack - described as 'one of the largest risks to personally sensitive information in recent years' - and by the fact that it represents the third recent instance of a data breach of Equifax or its subsidiaries that has endangered American's personal information," she wrote in a letter to Equifax chairman and CEO Richard Smith.
Warren, who sits on the Senate Subcommittee for Financial Institutions and Consumer Protection, stated the proposed legislation would prevent firms like Equifax from charging its customers for freezing and unfreezing access to their credit files.
Shares of Equifax were sinking over 2% in pre-market trading on Friday. 
More of What's Trending on TheStreet:
The Stunning Apple iPhone X Screen Will Trigger a Global Problem in This Market