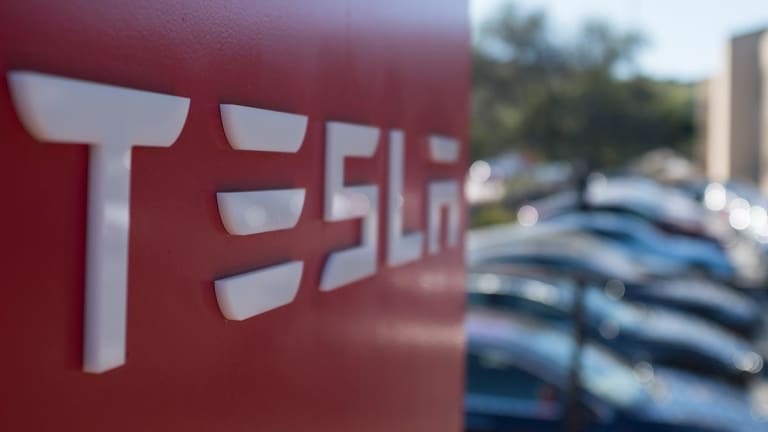 Tesla Short-Sellers Are Up Some $3 Billion So Far in 2019
That's the most successful short position so far this year.
Short-sellers of Tesla (TSLA)  are feeling smug these days -- and for good reason, numbers show. After all, Tesla is the most profitable short bet on U.S. markets so far this year, according to New York financial-analytics firm S3 Partners.
Tesla short-sellers have seen $2.98 billion of mark-to-market gains year to date as of the market close Aug. 12, according to Ihor Dusaniwsky, the firm's head of predictive analytics. A distant second is drugmaker AbbVie (ABBV) , which has made about $826.2 million (at least on paper) for bearish investors over the same period.
Tesla stock is down about 30% year-to-date, closing at $235 on Tuesday. (It's trading off 5.9% at $221.22 on Wednesday.) The stock has recovered from its 52-week low of $176.99 in early June, although some investors in the Elon Musk-led company remain concerned about whether the electric automaker's growth is sustainable.
Dusaniwsky says $8.8 billion of Tesla short bets have been placed on average so far in 2019. "[There] has been a long-term, extremely large and persistent short on Tesla," Dusaniwsky said. "It's almost as if the money doesn't matter. It's now a lifestyle play on both the long and short side."
In May 2018, Musk warned on Twitter that the "short burn of the century" was "comin soon":
And in October 2018, he used the same social-media venue to describe short-sellers as "value destroyers," adding that short-selling "should definitely be illegal":
S3 figures show that other successful 2019 short positions besides TSLA and ABBV include Dupont (DD) , Baidu (BIDU) and several other well-known names: 
Jim Cramer's charitable portfolio is long DuPont and Kohl's, but is sticking with both positions for now.
In an Aug. 9 note to members of Jim's Action Alerts PLUS club for investors, Cramer and his research team wrote that "we believe DuPont is undervalued relative to peers, and its separation into a single entity will help unlock that value difference."
As for Kohl's (KSS) , the team wrote that management there "has several strong initiatives in place ... that [should] drive traffic and improve inventory management."
Click here to sign up for a free 14-day trial membership in Action Alerts PLUS and read the entire note, as well as get a complete rundown of all stocks that Jim holds in his charitable trust.