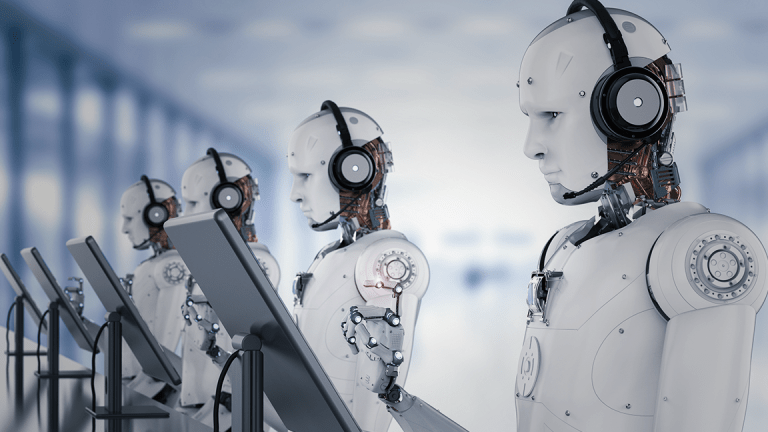 Sell Intel Right Now, Goldman Sachs Says
Goldman Sachs lowered the boom on its rating for chip maker Intel. Can't blame the investment bank for the move.
Add Goldman Sachs to the growing list of Wall Street firms beating the dead horse that is Intel's (INTC) stock.
Goldman Sachs analyst Toshiya Hari lowered his rating on Intel to sell on Friday. Hari's new $44 price target calls for a 12% move to the downside from current levels. 
As TheStreet reported earlier this week, shares of the chip maker opened below the key 200-day moving average on Monday amid fresh concerns on its leadership and competitive positioning. The stock is only 5% or so away from reaching bear market territory, or off about 20% since a June 1 record high hit weeks before the surprise resignation of Brian Krzanich as CEO due to inappropriate behavior.
Given the increasing negative coverage on Wall Street on Intel, the stock could reach a bear market shortly.
Intel saw a fresh bout of selling Monday following a rating downgrade from Barclays analyst Blayne Curtis to hold from buy. The analyst had hopes Krzanich's replacement would be a "disruptive external candidate", but it now looks the short list of executives doesn't fit that mold.
Curtis also says competitive pressures from Intel rival Advanced Micro Devices (AMD) will likely weigh on the company.
Read TheStreet's exclusive interview with AMD (AMD) CEO Lisa Su.
Meanwhile, Jim Cramer's Action Alerts PLUS continues to be bullish on chip-marker Nvidia (NVDA) . TheStreet reported recently Nvidia is poised to announce its next powerful graphics chip in just a few weeks.