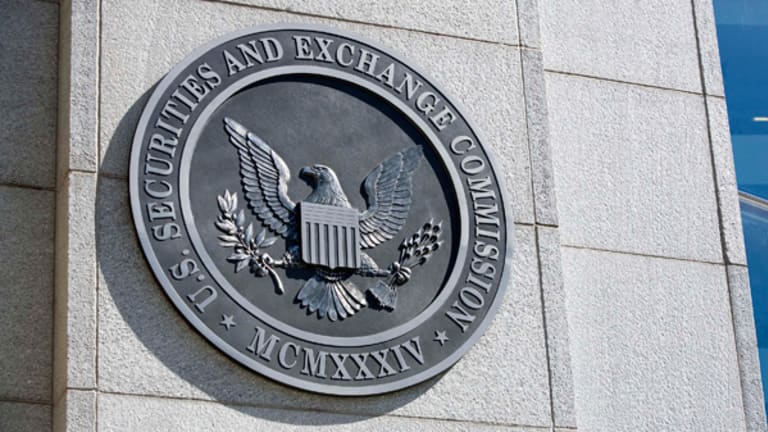 SEC Charges 23 Funds With Short-Selling Violations on Stock Offerings
The SEC unveiled a settlement with 23 asset managers on short selling violations and manipulation of IPO's
NEW YORK (TheStreet) -- The Securities and Exchange Commission sanctioned 23 investment firms, including hedge funds D.E. Shaw and Deerfield Management and pension fund the Ontario Teachers' Pension Plan Board for short-selling violations as the agency says it works to curb a practice where investment firms participate in a company's public stock offering after short selling the stock.
Specifically, the sanctioned firms are alleged to have had violated the SEC's Rule 105 of Regulation M, which prohibits the short sale of an equity security during a restricted period -- generally five business days before a public offering -- and the purchase of that same security through the offering.
Firms charged in the SEC's enforcement action allegedly bought offered shares from an underwriter, broker, or dealer participating in a follow-on public offering after having sold short the same security during the restricted period.
The SEC said Rule 105 helps prevent short selling that can reduce offering proceeds received by companies as they seek capital from public stock investors.
The enforcement actions are being settled by 22 of the 23 firms charged, resulting in more than $14.4 million in monetary sanctions, the SEC said.
"Through this new program of streamlined investigations and resolutions of Rule 105 violations, we are sending the clear message that firms must pay the price for violations while also conserving agency resources," Andrew J. Ceresney, Co-Director of the SEC's Division of Enforcement, said in a statement.
In its complaint, the SEC alleged hedge funds as prominent as D.E. Shaw and Deerfield Management had agreed to pay monetary penalties.
D.E. Shaw's alleged violations center on stock offerings from the likes of bond insurer Radian (RAD) - Get Rite Aid Corporation Report and oil services specialist Hercules Offshore (HER) . Deerfield's alleged violations center on biotech firms such as Sangamo Biosciences (SGMO) - Get Sangamo Therapeutics, Inc. Report and Derma Sciences (DSCI) . The Ontario Teachers Pension Plan, one of Canada's largest public pensions, is alleged to have improperly traded in firms as large as BlackRock (BLK) - Get BlackRock, Inc. Report.
The SEC said its crackdown was investigated with the assistance of Financial Industry Regulatory Authority and that it simultaneously has issued a risk alert to highlight risks to firms from non-compliance with Rule 105.
"This coordination between the enforcement and examination programs reaffirms that market participants must be in compliance with Rule 105 to preserve and protect the independent pricing mechanisms of the securities markets," Andrew Bowden, Director of the SEC's National Exam Program, said in a statement.
Hedge funds traditionally associated with short selling such as David Einhorn-run Greenlight Capital Management, William Ackman-run Pershing Square Capital Management and Jim Chanos-run Kynikos Associates weren't mentioned in the SEC's complaint.
-- Written by Antoine Gara in New York