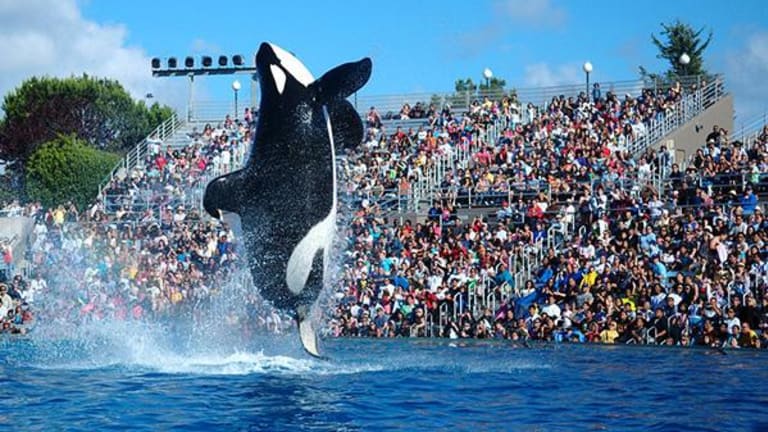 SeaWorld Debuts New Killer Whale Show in San Diego
The show opened this weekend to mixed reviews, with some calling the experience 'poignant' and others saying it's 'boring.'
In an effort to improve its damaged public image and reverse declines in revenue and attendance, SeaWorld Entertainment (SEAS) debuted a new kind of killer whale show at its San Diego theme park over the Memorial Day weekend.
SeaWorld announced its new, more educational show, known as "Orca Encounter," last year as part of an initiative to display more natural behaviors of its animals and quell negative commentary that the theatrical shows and captivity in general are inhumane. SeaWorld also agreed to stop breeding its orcas, making this the last generation of killer whales to live in captivity at SeaWorld.
The show opened this weekend to mixed reviews, with some calling the experience "poignant" and others saying it's "boring," ABC News noted.
SeaWorld stock was trading in the red on Tuesday morning.
Retail's downturn giving you the blues? Jim Cramer has a list of retailers that are currently oversold, giving investors a leg up one of the market's most volatile sectors.