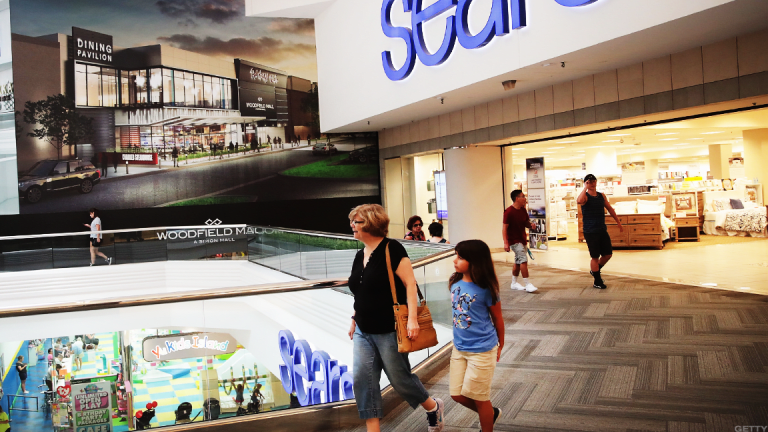 Here's Why Sears Stock Got Slammed Again
Wall Street continues to be concerned about the outlook for Sears.
Sears (SHLD) shares tanked 7% on Monday.
Monday's trading follows up a more than 9% decline on Friday after CEO Eddie Lampert's hedge fund, ESL Investments, announced that it will buy the Kenmore brand from Sears for $400 million in cash. 
ESL, which also has made an offer to purchase Sears' Home Improvement business for as much as $80 million, said that it needs to find other equity financing partners to make the deal happen. 
The reason investors may be running for the hills is that Lampert's letter to the board released last week highlighted the cash crunch the company is experiencing currently. 
"We are writing to submit a non-binding proposal to acquire Kenmore and SHIP ... as well as to re-emphasize our firm belief that these transactions should be undertaken together with tender and exchange offers designed to allow Sears to reduce its debt, extend its maturity profile and alleviate its liquidity challenges," Lampert wrote. "As we noted in our May 25, 2018 letter to the Special Committee, speed and certainty here are critical."
Sears being in dire straights is not news to anyone who has followed the decline of the once ubiquitous retailer. But apparently having the CEO articulate the need for a cash infusion is enough to push the company to a new all-time low. 
TheStreet has been tracking the retailer's demise. Watch below. 
May 31, 2018
May 15, 2018
March 26, 2018