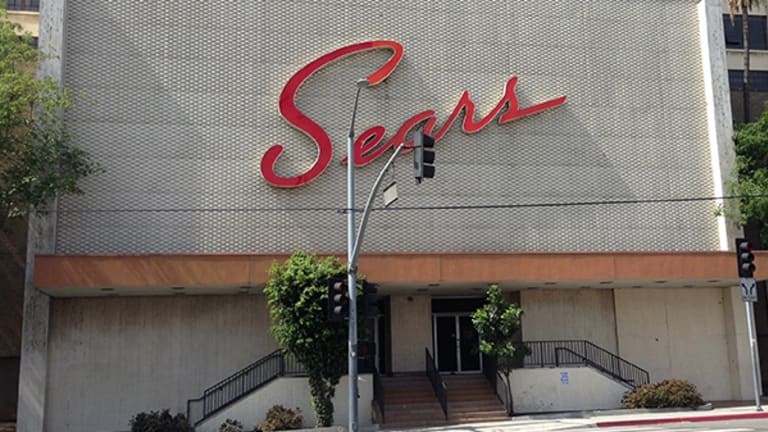 Sears Is Getting Smoked in a Business That Should Be Booming
Sears' once-lucrative appliance business continues to hemorrhage sales.
Sears Holding (SHLD) may be the only big-name retailer not seeing appliance sales boom this year amid the continued U.S. housing recovery.
On Thursday, the company reported that sales declines in home appliances were one of the main factors in a stunning second-quarter sales drop at the Sears division. Sears notched its eighth consecutive same-store sales decline as sales dived 7%. In the first quarter, Sears called out weakness in home appliances, too. 
Talk about a harsh reality for the one-time king of appliance sales.
But it's a reality that in large part Sears has created due to its widespread store closures and efforts to save money by cutting back on inventory. Several of Sears' competitors have gladly stepped in to take the place as top destinations for appliances, focusing on expanded offerings from well-known names such as Whirlpool (WHR) - Get Whirlpool Corporation (WHR) Report , Samsung (SSNLF) and LG, as well as enhanced customer service.
As a result, everyone but Sears is flourishing right now when it comes to appliances. 
Home Depot's (HD) - Get Home Depot, Inc. (HD) Report same-store appliance sales spiked by a double-digit percentage during the second quarter, spurred by people investing in their homes amid rising home values and greater floor space for offerings from Whirlpool and KitchenAid.
"There is a very large retailer headquartered in Chicago that is donating market share," Home Depot Chief Financial Officer Carol Tome told TheStreet in an interview. Sears is headquartered in Chicago.
Elsewhere, Best Buy (BBY) - Get Best Buy Co., Inc. Report notched an 8.2% same-store sales increase in appliances. A new entrant into the appliance business, J.C. Penney (JCP) - Get J. C. Penney Company, Inc. Report , also saw strength.
"We continue to be very pleased with the excellent results of our appliance businesses," J.C. Penney CEO Marvin Ellison told analysts on an Aug. 12 call, adding that it has seen sales and profit margins in appliances ahead of its expectations.
J.C. Penney is in the process of expanding its new appliance showroom concept to 500 stores nationwide after a successful 22-store test that kicked off in February. The shops are currently in 200 stores, with the remaining 300 set to open by the end of the fall.
Ellison, who is a former top executive at Home Depot, said, "We know that there will be market share up for grabs with some of the disruption happening with some of the leading appliance retailers in the marketplace."
Ellison likely was referring to the disruption being caused by Sears' aggressive store-closure plan, which in effect is removing its formerly sought-after appliance offerings from malls.
Share loss for Sears in appliances is nothing new. According to a recent report from market research firm Stevenson, Sears shed an astounding $1 billion in appliance revenue last year. The sales drop reduced its market share among the top 50 U.S. appliance sellers to 19.5% last year, from 23.5% in 2014, putting it in third place behind home improvement retailers Lowe's (LOW) - Get Lowe's Companies, Inc. (LOW) Report and Home Depot.
The report points out that Sears held a commanding 40% share of the U.S. appliance market 20 years ago.
Sears Holding did not immediately return a request for comment.