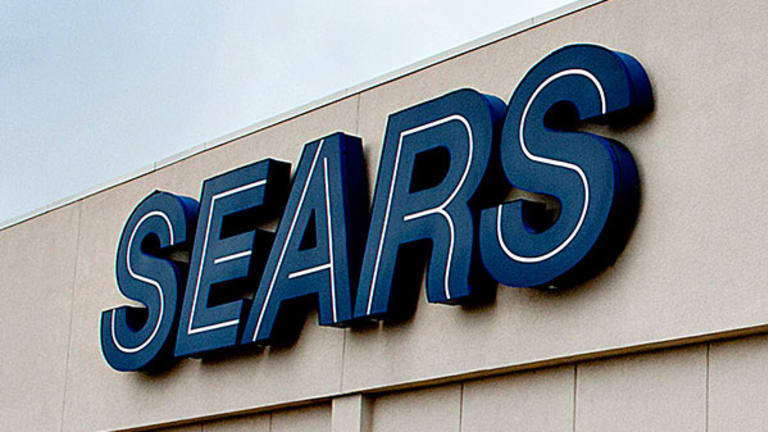 Sears Delivers Another Quarterly Loss as CEO Pledges Focus on Profitability, Expenses
CEO Edward Lampert insists the company is making progress in its transformation.
Sears Holding (SHLD) delivered another quarterly loss on Thursday as its CEO insisted the company is making progress in its transformation.
The Hoffman Estates, Ill.-based retail chain posted a net loss of $395 million in the second quarter, compared to a net income of $208 million in the same period a year earlier.
Adjusted for significant items, the net loss amounts to $217 million, or a $2.03 loss per diluted share, for the second quarter of 2016. The figures compare to a net loss of $256 million, or a $2.40 loss per diluted share, in the same period a year ago.
Second-quarter revenue fell by $548 million to $5.7 billion from $6.2 billion a year earlier. Comparable-store sales at Kmart fell by 3.3%, as declines in pharmacy, grocery, household and consumer electronics goods overshadowed gains in toys, jewellery, mattresses and apparel.
"We continue to face a challenging competitive environment, and while we continue to focus on our overall profitability, including managing expenses, we reported a net loss for the second quarter," said CEO Edward S. Lampert in a statement.
But he added that the company is "encouraged" by the year-on-year improvement in adjusted earnings before interest, taxes, depreciation and amortization, "and we feel we are making progress in our transformation as we we remain focused on our best stores, our best members and our best categories to drive our business and enhance the member experience."
On the financing front, Sears said it generated $176 million in cash proceeds during the second quarter from the sale of real estate properties and other assets, and has accepted an offer from Lampert's ESL Investments to provide $300 million in additional debt financing.
In the second half, Sears said it continues to explore alternatives for its Kenmore, Craftsman, DieHard and Sears Home Services businesses "by evaluating potential partnerships or other transactions."
Sears shares closed 6.61% lower Thursday on Wall Street at $14.70, giving it a market value of around $1.57 billion. In premarket trading, the shares were rising by 1%.
The stock has taken a beating over the past 12 months, sinking nearly 37%, while its retail peers have fared far better. Best Buy (BBY) - Get Free Report has a one-year return of 25.5%, while J.C. Penney (JCP) - Get Free Report is 24.1% above what it was a year ago.