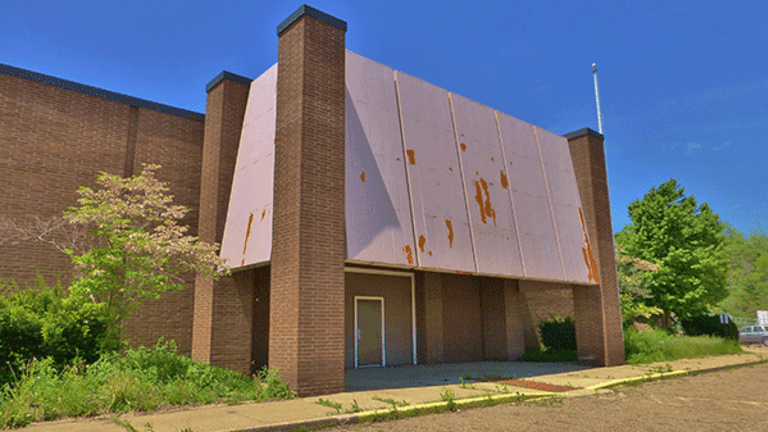 Sears Just Reminded Everyone It's on Life Support and May Never Get Off
Sears remains in peril.
If Sears Holdings Corp. (SHLD) had one foot in the grave coming into the year, then it has just dipped the second foot into a six foot hole.
The dying retailersaid in a new filing on Friday that same-store sales since the start of the year crashed 11.9% between its two banners. Excluding one-time gains related to the sale of the Craftsman tool business and certain real estate, Sears lost between $190 million to $230 million. That is worse than a year ago when it lost $181 million.
Shares of Sears fell 7% to $12.45 on Monday.
Sears also announced the departure of CFO Jason Hollar, who had only been on the job for about six months. The company hinted strongly it will move to shutter more stores beyond the round of 150 closures it just completed.
"While we have made significant progress in reducing our cost base and enhancing our member value proposition, we need to take further action," conceded embattled Sears CEO Eddie Lampert. 
"Accordingly, we will increase our structural cost savings target by $250 million on an annualized basis and accelerate our efforts to maximize value from our real estate portfolio, which we believe will improve our financial flexibility as we pursue our strategic transformation."
Sears had previously outlined $1 billion in cost savings this year through layoffs, stores and other restructuring efforts. 
This inability of Sears to turn a profit despite significant store closures and other cost cuts is unlikely to alter the dire predictions of the ratings agencies. On Monday, S&P said its probability of default model, which calculates the possibility of default for a one- to five-year time frame, found Sears is most at risk among major retailers with a one-year probability of default reading of 23.84%.
"With negative news like this, it's never good for confidence on the company," Moody's VP Christina Boni told TheStreet in the wake of Sears disclosing in March it may be unable to stay in business. Earlier this year, Moody's downgraded its credit rating on Sears to Caa2 from Caa1. The downgrade reflected the accelerating negative sales performance of Sears' business and risk of possible default.
In February, Fitch Ratings projected that the retailer would burn through another $1.8 billion in cash this year.
Unless Sears raises $2 billion this year, there is a strong likelihood it will be forced to file for bankruptcy protection. Fitch said the restructuring risk for Sears remains "high" over the next two years.
Sears' cash position has melted from a high point of $1.7 billion for the 2009 calendar year to a mere $286 million to close out 2016. Revenue hasn't grown since the credit boom lifted all ships in retail in 2006. The company hasn't generated cash flow from its operations since 2006. 
A Sears spokesman did not return a request for comment. 
Updated from April 22 with new details.
Here's more retail news from TheStreet:
25 Ridiculously Weird Items Sold Through Amazon
20 Large Retailers Besides J.C. Penney Are Closing Waves of Stores
Bebe Is Closing All Its Stores, Just Like These Other 4 Big Retailers Did This Year