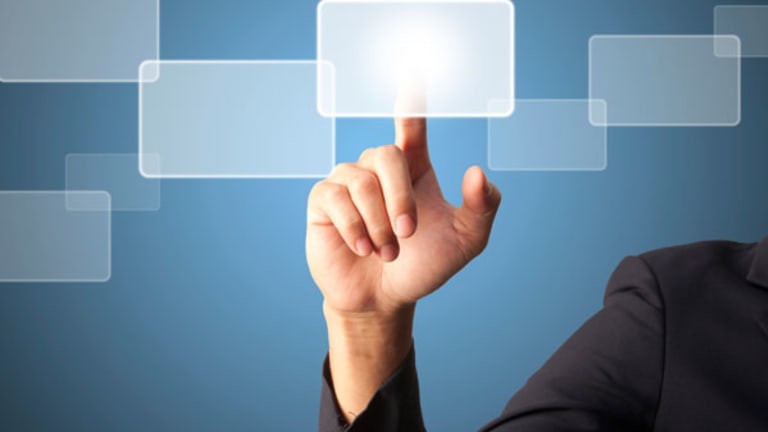 Scripps' Rich Boehne Wants Local TV Broadcasters to Wake Up to Digital
Scripps' merger with Journal Communications isn't only about carving out low-growth newspapers; it's about remaking local TV-broadcasters for the digital era.
NEW YORK (TheStreet) -- E.W. Scripps (SSP) - Get E. W. Scripps Company Class A Report CEO Rich Boehne has been trying to bring TV broadcasters into the 21st century by remaking the websites of his local news operations so that they don't look and function like something out of the early-1990s.
As anyone who has watched local television news or accidentally visited a station's website knows full well, the format and user experience of local TV websites is anything but cutting-edge. Yet, local news remains a unique and coveted product. Reports on schools, neighborhood development, arts festivals, police and fire are enticing products if delivered in a digitally-friendly manner.
READ MORE:Why DreamWorks Might Want a Takeover Offer (But Likely Won't Get One)
Cincinnati-based Scripps went all-in on the notion that local TV broadcasters can make money from digital along with the comfortable revenue stream already generated by re-transmission agreements with pay-TV providers. In a deal enthusiastically embraced by shareholders of both Scripps and its merger partner Journal Communications (JRN) of Milwaukee, the two companies agreed to combine their higher-growth TV and radio stations under the Scripps name. Meanwhile, Scripps' 13 newspapers will be combined with the Milwaukee Journal Sentinel into a newly created company, Journal Media Group, to be headquartered in Milwaukee.
On news of the deal, Scripps shares jumped 8.5% to $21.68 while Journal Communications rocketed 24% to $10.88. The two companies combined have a market value of about $1.8 billion.
In WCPO.com, Scripps' online news operation for its flagship Cincinnati TV-station, Boehne has created a local television website with a paywall. It is the only one of its kind in the country, he said in a phone interview. Users of WCPO.com, like users of many newspaper websites, actually have to pay to see some of its content. 
Boehne, who spent years at Cincinnati newspapers as an editor and reporter, said he had grown frustrated watching newspapers produce increasing amounts of video and charge a subscription for it while local television stations posted all of their content for free.
"Newspapers have been training people to pay for digital content," said Boehne, also Scripps' chairman. "We couldn't stand that a broadcaster in a local market would sit on the sidelines and allow newspapers to build a new revenue stream and put it in their pocket without at least some challenge."
Boehne's efforts to transform Scripps' television station group's digital business has won accolades from industry observers. Ken Doctor, the widely-followed media analyst at Newsonomics, credits the Cincinnati-based company with being at the forefront of efforts to transform usually dowdy online platforms of local-TV broadcasters into smart, attractive options for the modern age.
"Boehne's philosophy is that in the digital era, broadcast will be the last man standing," Doctor said. "There is less advertising around for both television and newspapers, and that more of local markets will go digital in terms of advertising, and more of that money will go to broadcast."
So Boehne set out to build websites and digital applications for his television stations that would appeal to users of digital devices. WCPO, Doctor added, invested aggressively in a digital newsroom, reconstructing its television news operations for online interaction.
"We build products for people who may never, ever watch us on linear television," Boehne said. "That's a little different than most. On WCPO.com, you'll see an awful lot of content that looks like very close to what you see on a newspaper's website, it's content generated by a newsroom aimed at a digital-only consumer."
Upon closing the deal, expected sometime next year, Boehne will continue as CEO of the new television and radio broadcaster. He said it will be the fifth-largest independent TV group in the country, serving 27 markets or about 18% of U.S. television households. One attractive component of the deal, Boehne added, was there was no overlap with Journal's station group, which he described as having "several strong growth markets" such as Nashville, Las Vegas, Boise, Fort Meyers. Therefore, the new Scripps is not expected to have to make any divestments.
"The intention here is to build a durable company that will then become a model in the next stage of what broadcast means in the local market," Doctor added.
Boehne was quick to add that Scripps, one of the country's oldest family-run media companies, did not push for this deal in order to be bought by a larger television group such as Gannett (GCI) - Get Gannett Co., Inc. Report or TribuneMedia (TRBAA) . Both of those companies have made large acquisitions in the past year.
READ MORE:TV Consolidation Will Only Accelerate, Moody's Says
"Scripps has been an independent company for 135 years, and we attend to be one of the longtime thrivers and leaders in this business," Boehne said. "We're focused on what viewers and advertisers find most important."
That includes designing websites for local TV stations that don't look like the 1970s sitcom, WRKP in Cincinnati.
--Leon Lazaroff is TheStreet's deputy managing editor.
>Contact by Email.
Leon Lazaroff is TheStreet's deputy managing editor.