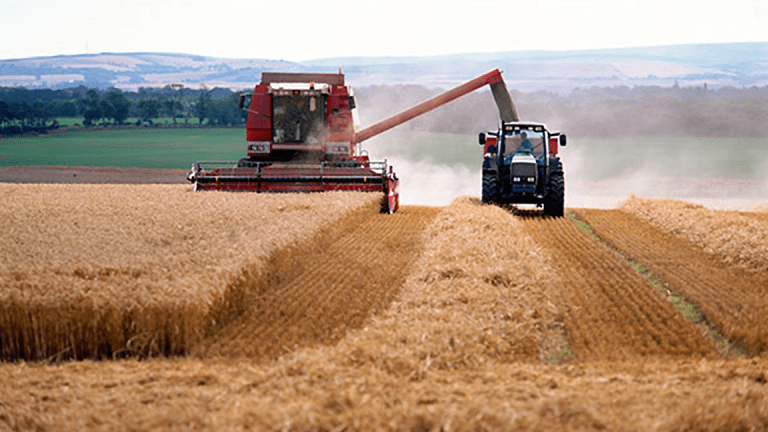 Scientific Study Finds No Link Between Cancer, Monsanto Weedkiller Glyphosate
The main ingredient in Monsanto's popular herbicide RoundUp has no firm link to cancer, according to a long-term study published in the Journal of the National Cancer Institute.
Using RoundUp on the weeds probably won't give you cancer, according to new research.
A long-term study published in the Journal of the National Cancer Institute found that glyphosate, the main ingredient in Monsanto Co.'s (MON) popular RoundUp herbicide, has no firm link to cancer.
Exposure to the top-selling weedkiller is not linked to "any solid tumors or lymphoid malignancies overall, including non-Hodgkin Lymphoma (NHL) and its subtypes," researchers wrote in the study published Thursday, Nov. 9.
While there was no major link between glyphosate exposure and cancer, there was "some evidence of increased risk of acute myeloid leukemia (AML) among the highest exposed group," but that the "association was not statistically significant" and more research is needed to establish any link.
The findings from the study, which use research from as far back as 1993, are expected to impact ongoing legal action against Monsanto. Currently, more than 180 plaintiffs are suing the St. Louis-based agricultural product manufacturer on claims exposure to RoundUp gave them cancer. Monsanto has denied the allegations leveled against it.
Research could also prove useful in Monsanto's bid to convince the European Union that glyphosate should be relicensed for sale in Europe. The EU has delayed their decision on the chemical for several years following a World Health Organization review that found the substance to be "probably carcinogenic" to humans.
Monsanto stock gained 0.33% to $117.77 just after the opening bell Thursday.
More of What's Trending on TheStreet: