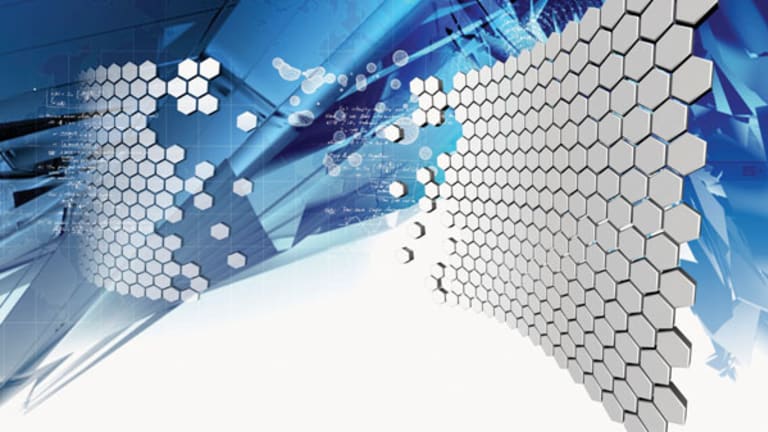 Sarepta To Seek Early U.S. Approval For Muscular Dystrophy Drug (Updated)
The FDA filing for eteplirsen will be submitted in the first half of 2014.
Updated with new information, including comments from Sarepta CEO Chris Garabedian.
CAMBRIDGE, Mass. (
) -- Important and welcome news out this morning from
Sarepta Therapeutics
(SRPT) - Get Sarepta Therapeutics, Inc. Report
. Following a meeting with FDA officials, the company intends to submit an application seeking the approval of eteplirsen for the treatment of Duchenne muscular dystrophy.
Sarepta will submit the approval filing in the first half of 2014, the company said Wednesday.
And with that announcement, Sarepta shares fell -- hard. The stock is down 15 percent to $39.60 but sank as much as 17 percent earlier in the day.
WTF?
Sarepta's announcement Wednesday raised concerns that FDA, while willing to review eteplirsen, remains unenthusiastic about the limited clinical data available to date. Essentially, skeptics believe Sarepta nagged the FDA into allowing an eteplirsen approval filing to proceed, in part to ameliorate the demands of parents of DMD kids who've been lobbying hard for a speedy drug approval.
Here's how Sarepta described the decision to file in its press release this morning:
The decision to submit an NDA for eteplirsen in 2014 is based on productive interactions with the FDA in a meeting that occurred this week. That meeting was a follow-up to the FDA's review of two recently submitted summary documents that included data on dystrophin and clinical outcomes from the existing eteplirsen studies. The FDA stated in pre-meeting comments that the Agency is "open to considering an NDA based on these data for filing." The Agency, however, requested additional information related to the methodology and verification of dystrophin quantification. Sarepta believes the requests from the Agency can be addressed and incorporated into an NDA submission in the first half of 2014.
From this cautious wording, it does seem as if FDA still has some reservations about the eteplirsen data. That's all Sarepta bears (and weak-handed bulls) needed to send the stock lower. A bunch of analyst downgrades contributed to the sell off.
Sarepta CEO Chris Garabedian, in a phone interview this morning, says the company chose deliberately to use cautious language to describe the meeting with FDA and the decision to file eteplirsen.
"The FDA has to be very careful with their language and their words, and because they're measured with their words, it requires us to be equally careful," he said.
Still, Sarepta chose to announce its intention to seek eteplirsen's approval today, less than a day after its sit-down with FDA, because the agency made it clear that it was ready to review the drug.
"The last time we met with FDA to discuss an early filing, we waited for the
meeting minutes because we didn't have the level of clarity needed to provide a public communication. In this instance, we felt we have that level of clarity from FDA on the question of whether or not to pursue the New Drug Application. That's what we were looking for from this meeting: Can we go ahead and submit an application or not? From the FDA's pre-meeting comments and the comments made by the FDA during the meeting, we received enough clarity to give the guidance we did today," said Garabedian.
Sarepta's announcement this morning leaves open the possibility that eteplirsen could be granted full approval, and not just accelerated approval based on a surrogate endpoint. (In this case, the production of dystrophin, a protein responsible for proper muscle function.)
Here's what Sarepta said this morning:
The Agency would not commit to declaring dystrophin an acceptable surrogate endpoint under the CFR 314 Subpart H Accelerated Approval pathway prior to an NDA filing and commented that a decision by the Agency to file "the NDA would not indicate that we have accepted dystrophin expression as a biomarker reasonably likely to predict clinical benefit. A filing would only indicate that the question merits review, and that we deem the data to be reviewable.
But Sarepta critics also seized on this company statement as more evidence that FDA isn't comfortable enough with the dystrophin data to approve eteplirsen at all.
Garabedian says the disclosure that FDA is still undecided about the use of dystrophin production as an approvable surrogate endpoint should come as no surprise to anyone who's followed the eteplirsen story. FDA has never approved a drug for muscular dystrophy based on dystrophin production, so of course, the issue will be a big focus of the eteplirsen review, he said.
Repeating what he said on this morning's conference call (and what
), Garabedian told me FDA has the discretion to approve eteplirsen in numerous ways, including granting full approval based on the clinical benefit for DMD patients demonstrated by the performance on the six minute walk test. In this scenario, dystrophin-production data would be supportive of approval.
Sarepta expects FDA to convene an advisory panel to review the eteplirsen data. This FDA panel may get a chance to review two DMD drugs, since
GlaxoSmithKline
(GSK) - Get GlaxoSmithKline Plc Report
and
Prosensa
(RNA)
are likely to have their own drug, drisapersen, under FDA review at the same time.
Glaxo is expected to announce top-line results from a phase III study of drisapersen in the fall. If positive, an FDA approval filing will soon follow.
All in, today's latest development in the Sarepta story is as best as anyone could have hoped for. Sure, risks remain, but eteplirsen will be filed early and the drug has an excellent chance of being approved next year.
Sarepta bears disagree, and see in today's news, more reasons to doubt eteplirsen. In other words, the controversy over the drug will continue well into next year.
-- Reported by Adam Feuerstein in Boston.
Adam Feuerstein writes regularly for TheStreet. In keeping with company editorial policy, he doesn't own or short individual stocks, although he owns stock in TheStreet. He also doesn't invest in hedge funds or other private investment partnerships. Feuerstein appreciates your feedback;
to send him an email.