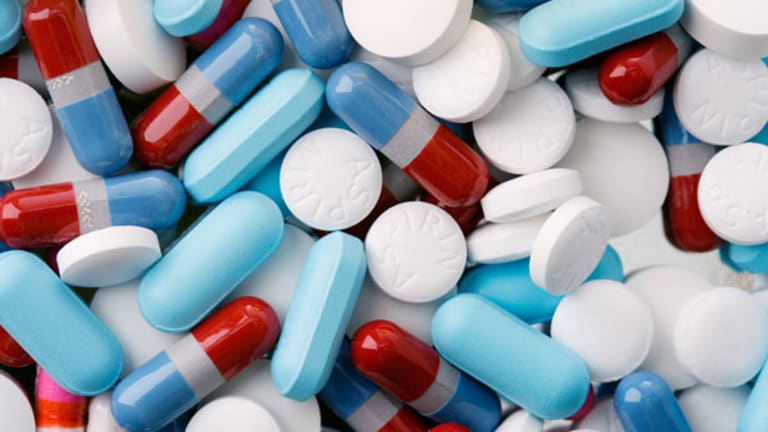 BOSTON (
) --
Sarepta Therapeutics
(SRPT) - Get Sarepta Therapeutics, Inc. Report
is a near-perfect microcosm of the promise and pitfalls of biotech. After 22 years in relative obscurity and $369 million in cumulative losses, the company finally seems to have an exciting drug candidate in eteplirsen, an "exon skipping" compound for the treatment of Duchenne muscular dystrophy (DMD) -- a progressive disease that leaves patients wheelchair bound by their teens and dead shortly thereafter.
Yet despite a positive update Friday from the company's critical Phase IIb trial, shares slid nearly 8%. It's not entirely clear what prompted the selloff and I try not to be distracted by short-term price movements. Sarepta shares are still up 466% year-to-date and the slide could simply reflect year-end profit taking ahead of likely tax changes next year. Nonetheless, I want to address a few concerns I've heard about the new 62-week data for eteplirsen, presented on Friday at the European Neuromuscular Center Workshop.
These data further support my view that eteplirsen produces a major clinical benefit in DMD. Assuming management can successfully negotiate manufacturing scale-up, which isn't easy but should be doable, eteplirsen will be a blockbuster drug. I'm not convinced the company can obtain FDA accelerated approval based solely on existing data, but it's certainly not out of the question, especially considering what will likely be intense pressure from patient advocacy groups.
Risk-tolerant investors with some patience should buy Sarepta at current prices.
Let's take a closer look at the new data: After 62 weeks, the six patients in the pooled modified intent-to-treat eteplirsen group -- this excludes two patients with rapidly progressive disease -- remained essentially stable, showing only a 3.9% decline in six-minute walk test (6MWT) scores. Some investors expressed concern about what I would call the "optical erosion" in 6MWT score versus the 48-week update (from an 8-meter
improvement
in 6MWT versus baseline to a 16 meter
decline
.) That's the wrong way to think about these data.
First of all, there is inherent variability in any effort-based test like the 6MWT, especially in children. That's why each patient performed two 6MWTs at each key timepoint in the study -- baseline and weeks 12, 24, and 48. (More on this later.) For patients in the drug arm, the 6MWT at each timepoint falls within 5% of baseline, which is a narrow enough margin that the absolute values should be considered equivalent. Even without the company's positive dystrophin biopsy results, 6MWT stability suggests eteplirsen is very active, since DMD patients are extremely unlikely to remain clinically stable for more than a year.
Patients in the "delayed treatment" cohort -- this group received placebo through 24 weeks, followed by 38 weeks of eteplirsen -- show a similar pattern once on drug. Despite some variability in absolute 6MWT scores at 36 weeks (-71 meters from baseline), 48 weeks (-61 meters), and 62 weeks (-78 meters), the data again fall within a 5% margin that suggests at least disease stability.
Sarepta's press release and the accompanying data slides, both of which were posted to the
on Friday, show multiple analyses on the 62-week data that can be confusing at first. Rather than focus on each analysis -- based on maximum (highest baseline value; the primary endpoint), mean, minimum (lowest baseline), and "Day 1" (tests were administered on consecutive days) 6MWT scores -- investors should note the data offer solid concurrence for eteplirsen's placebo-subtracted treatment effect. (Patients had two 6MWT scores taken at baseline, but only one score at 62 weeks. That explains the differences in adjusted mean 6MWT change from baseline for the various analyses.)
The consistent placebo-subtracted benefit should reassure eteplirsen worriers, especially since FDA reviewers routinely cut data several ways to look for red flags.
The final concern about the 62-week data has to do with eteplirsen's safety data. The morpholino-based chemistry used to design eteplirsen had shown no adverse effects thus far. Sarepta on Friday noted one eteplirsen-treated patient had a transient finding of proteinuria (protein in the urine) that did not recur, didn't cause any complications nor require discontinuation of therapy. I don't think this single adverse events is a big deal, but it's worth keeping an eye on. It's worth noting toxicity concerns have long surrounded competitor
GlaxoSmithKline's
(GSK) - Get GlaxoSmithKline plc Sponsored ADR Report
drisapersen although I don't believe safety is a big problem for that drug either.
The complexities of human biology can make biotech investing a treacherous endeavor, and Sarepta isn't home free yet. Nonetheless, eteplirsen is clearly a meaningfully active drug and the unmet medical need in DMD is plainly established. I'm not sure of eteplirsen's exact path to market, but the drug will most likely get there and Sarepta's still modest $645 million market capitalization doesn't assume much.
For the patient investor, that's an exciting combination.
Sadgeghi has no position in Sarepta.
Nathan Sadeghi-Nejad has 15 years experience as a professional health-care investor, most recently as a sector head for Highside Capital. He has worked on the sell side (with independent research boutiques Sturza's Medical Research and Avalon Research) and the buyside (at Kilkenny Capital prior to Highside). Sadeghi-Nejad is a graduate of Columbia University and lives in New York. You can follow him on Twitter @natesadeghi.