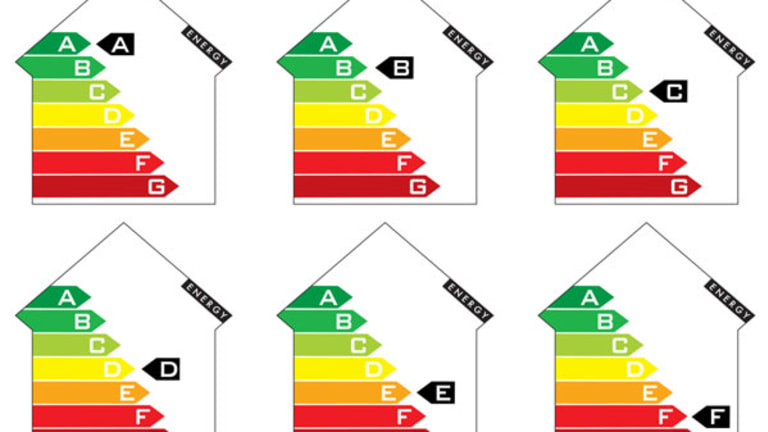 SandRidge Energy Is a Tough Sell
Rumors run rampant about a takeover of SandRidge Energy, sending shares up, but it seems a dubious case to make as a trade.
Rumors run rampant about a takeover of SandRidge Energy, sending shares up, but it seems a dubious case to make as a trade.
NEW YORK (
) -- Rumors of a pending
SandRidge Energy
(SD) - Get Report
takeover seem difficult to believe, despite shares spiking on the chatter Friday.
Here are four reasons why SandRidge does not seem like a takeout candidate in the near-term:
Valuation
SandRidge shares trade at roughly 8X EBITDA. Compare that to
Apache
(APA) - Get Report
, which trades at 3X EBITDA in the independent exploration and production sector.
In general, 8X EBITDA is at the top end of the independent exploration and production valuation range.
Oil prices
When
Brigham Exploration
was acquired last year by
Statoil
(STO)
it was right as oil prices cratered in October.
Oil prices remain at the risk-premium high end of the range right now, adding to the valuation case against a buyer being willing to step in and pay a hefty premium for SandRidge at this time
The SandRidge Philosophy
SandRidge CEO Tom Ward used to be the chief operating officer at
Chesapeake Energy
(CHK) - Get Report
. If there is one thing that Chesapeake CEO Aubrey McClendon is known for it's his hold over the company and his preference for one-off joint ventures and asset monetization deals, as opposed to any lock, stock and barrel sale.
When
TheStreet
asked McClendon at the end of 2011 if he would consider selling the company outright, he said no, and his plan was to transition the company in 2012 from asset acquisitions to asset development.
Since Ward comes from the McClendon school of E&P management, several analysts said Friday that they think Ward has more to do in the years ahead before a takeout would be on his radar. Most analysts believe Ward is looking to build a much larger company and refine the asset base before the CEO will seek an exit strategy.
The SandRidge Portfolio Makes for a Complicated Transaction
Another way in which SandRidge mirrors Chesapeake is in building up a collection of diverse assets and seeking to monetize those assets through joint ventures and royalty trusts, and other arrangements that tie up the assets in multiple ways with multiple partners. This strategy has led to criticism of Chesapeake that even if the company wanted to be acquired, it's far too complicated to make for an attractive acquisition.
SandRidge has not only tied up assets in deals with foreign oil companies and most recently
Repsol
(REPYY)
in the Mississippian Lime. It recently made a
major strategic departure from its land drilling strategy, buying up shallow water Gulf of Mexico assets.
There is also the fact that some of SandRidge's best assets are in the unproven category, such as the Mississippian Lime, making it difficult for an outright buyer to assess the well opportunities. This further complicates the company when compared to other land drillers that are already takeover candidates and that hold more concentrated assets in proven plays, such as a
Southwestern Energy
(SWN) - Get Report
, especially as a buyer is trying to determine a reasonable premium to pay.
SandRidge is far from a dime-a-dozen company, but its asset base isn't just encumbered by joint ventures; it also has the highest leverage ratio in its peer group.
Every company has its price and a board of directors can't refuse an offer that is in the best interest of shareholders, but it seems unlikely right now that a buyer would make an offer that SandRidge couldn't refuse, since the premium would have to be above a valuation that many analysts already think is at the high end of its peer group.
This could be one of those cases in which an anonymous rumor leaked to the market allows some big trader to get out of a position after a little burst in shares of SandRidge, compounded by the first big move-up day for energy stocks this week. Unless, Chesapeake Energy is about to acquire SandRidge. Now that I might believe.
-- Written by Eric Rosenbaum from New York.
>To contact the writer of this article, click here:
Eric Rosenbaum
.
>To follow the writer on Twitter, go to
.
Follow
TheStreet
on
and become a fan on