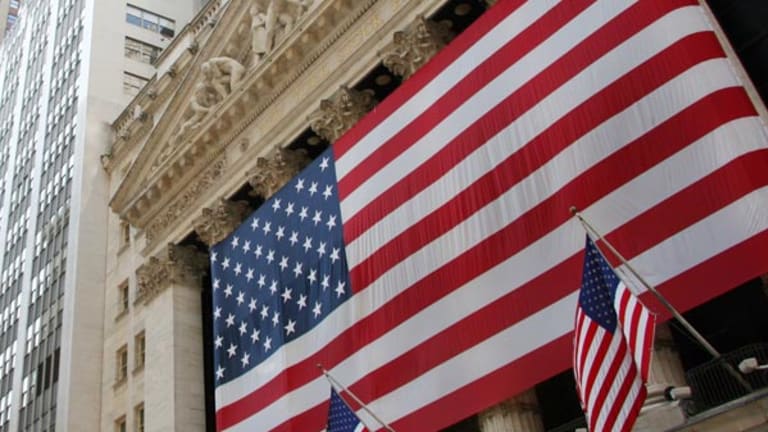 Samsung's New 3G Smartwatch Is a Phone on Its Own
Samsung is looking to take a bite out of Apple's sales with its newest Gear S2 smartwatch, which can make phone calls without being paired with a phone.
NEW YORK (TheStreet) -- Samsung is looking to take a bite out of Apple's (AAPL) - Get Report sales with its newest offerings for the wearables market. Samsung has introduced two models of the Gear S2 smartwatch, which has a round face and is equipped with 3G connectivity, meaning wearers can use it to make calls without pairing it with a phone.
The watch will run Samsung's operating system, Tizen, rather than Google's (GOOGL) - Get Report market-leading Android, and includes fitness tracking, mobile payment and smart-home control features. And, of course, it can also send text messages, and receive email and calendar notifications.
Apple so far has a firm lead in the full-feature smartwatch market, having sold 3.6 million Apple Watches in the second quarter. Fitbit (FIT) - Get Report continues to hold sway over the wider wearables market, shifting 4.4 million fitness trackers last quarter.
Samsung's seventh smartwatch release will have no shortage of competition for market share. But CEO and head of Samsung's IT & Mobile Business JK Shin remained optimistic, announcing in a statement: "For the past several years, Samsung has pioneered and advanced the wearables category, bringing brave new concepts to the smart wearables market. ... The Samsung Gear S2 reflects Samsung's most progressive innovation. It is the perfect complement for any occasion, easily taking you from day to night, from work to workout -- and ensuring that you get more out of every moment in your day, by making it smarter and ultimately more personal and fun."
Buyers can choose between a more streamlined, minimalist design or the "classic," leather model. Another noteworthy feature: The Gear S2's battery life is an improvement on the Apple watch, lasting at least two days. The South Korean company has been working hard to win over Apple customers across the board, recently offering iPhone users a free 30 day trial of the Samsung Galaxy Note 5 or S6 Edge.