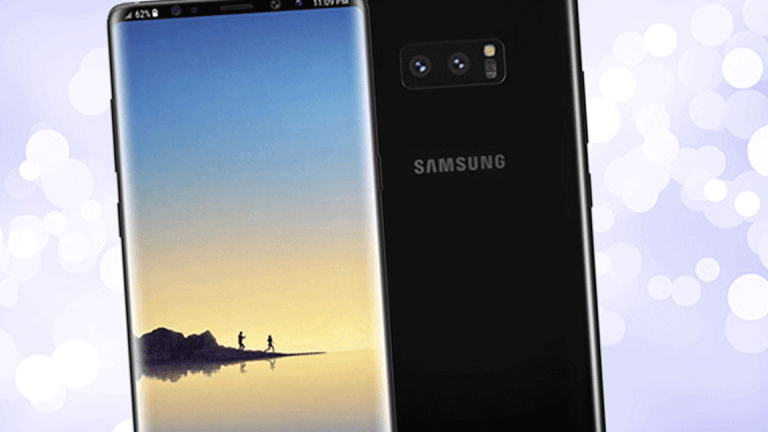 Samsung's Galaxy S9 Looks Good, But Leaves the Door Open for Google
Samsung's latest flagships are expected to sport better cameras and other improvements, but few truly jaw-dropping new features.
Samsung's latest flagships are expected to sport better cameras and other improvements, but few truly jaw-dropping new features.
As is the case for luxury cars, product specs are far from the only factor influencing high-end smartphone buying decisions. Branding, marketing budgets and the loyalty of satisfied existing customers all play important roles.
That's good news for Samsung, given that its upcoming Galaxy S9 and S9+ appear to have few genuinely eye-popping new features. But based on what has been reported to date, the phones should be fairly competitive with high-end Android models currently on the market. And thanks to Samsung's brand, ad budget and customer loyalty, fielding "fairly competitive" devices should be enough for the company to maintain a dominant high-end position. At least for now.
Samsung has sent out invites for a Feb. 25 event (to be held at the Mobile World Congress in Barcelona) during which it's expected to unveil the Galaxy S9 and S9+. According to the well-connected Evan Blass, the phones will be available for pre-order on March 1 and ship on March 16.
Like the Galaxy S8 and S8+, the S9 and S9+ will reportedly have 5.8-inch and 6.2-inch "Infinity" OLED displays that take up most of the phones' fronts and wrap around their sides. Also like the S8 (and S7), some S9 models are expected to rely on a Samsung Exynos system-on-chip (SoC), and others on a Qualcomm (QCOM) - Get Report Snapdragon SoC.
Specifically, those chips are Samsung's Exynos 9810 and Qualcomm's Snapdragon 845, both of which pair four high-performance cores with four low-power cores, and integrate 4G modems capable of 1.2Gbps peak download speeds. Like the Apple (AAPL) - Get ReportA11 Bionic SoC found inside the iPhone 8 and X, the 9810 and 845 chips pack more advanced image processors than their predecessors, and are promised to be much faster at processing AI/machine learning algorithms.
Aside from faster processors, what else is the S9 expected to have going for it relative to the S8? Leaving aside incremental display quality and battery life improvements and a more conveniently-placed fingerprint scanner on the phone's back, better cameras are the other main hardware upgrade. With the help of faster processors and new Samsung image sensors, the S9 and S9+ are each expected to sport 12-megapixel rear cameras supporting very rapid autofocus, 480 frames-per-second (fps) HD video recording and a large f/1.5 aperture for low-light shots.
And like the Galaxy Note 8, the S9+ is also expected to have a dual-camera systems that enables features such as wide-angle shots, optical zoom and background blur. Leaving this feature out of the standard S9 is a questionable decision, given how many iPhones and high-end Android phones now have it.
Meanwhile, don't expect a front camera system comparable to the iPhone X's TrueDepth system, which enables Face ID and augmented reality features such as Animojis. TrueDepth, whose advanced features are enabled by multiple infrared modules and AI algorithms as well as a standard front camera module, is a technical feat that rivals could be more than a year away from replicating.
Still, when one compares the S9 and S9-Plus to Android rivals, the phones generally stack up well enough. Samsung's OLED displays are still considered best-in-class -- the LG OLED panels used by Alphabet/Google's (GOOGL) - Get Report latest Pixel phones, as well as high-end LG phones, have seen a fair amount of criticism -- and Samsung's flagship phones have a reputation for featuring high-quality cameras that the S9 appears unlikely to damage.
One could also note that Google's Pixel 2 and Pixel 2 XL, though praised for their superb cameras and Google Assistant integration, hardly pushed the envelope on the hardware front: Neither phone has an edge-to-edge display or dual rear cameras. Meanwhile, Huawei's attempts to crack the high-end U.S. smartphone market have been stymied by security fears; AT&T (T) - Get Reportrecently pulled out of a deal to sell Huawei's new Mate 10 Pro flagship phone.
Certain Android rivals have been successful at carving out high-end niches; for example, the Pixel line is popular with those fond of the software and cloud services experience Google delivers, and LG's V-series is beloved by those (such as yours truly) who want a top-notch audio experience. But to date, no one has come up with a formula for ending Samsung's high-end Android dominance. And between the S9's hardware improvements and the power of Samsung's brand and marketing, that's unlikely to change in the immediate future.
Nonetheless, the S9's apparent lack of game-changing hardware improvements, together with the fact that the Note 8 has seen healthy sales, could prevent it from seeing the kind of red-hot debut that the S8 witnessed. When Taiwan Semiconductor  (TSM) - Get Report recently forecast high-end smartphone shipments would drop this year, it likely took into account the Galaxy S9's expected reception as well as signs that iPhone X demand (held back by steep international prices) has been slowing after a hot start.
A lack of giant improvements could also open the door for Google to become a larger competitive threat to Samsung this fall, should it step up its hardware game with the Pixel 3 and/or deliver major AI-driven software and services improvements. Here, it should be noted that Google is just a few months removed from spending $1.1 billion to buy HTC assets in order to strengthen its Pixel engineering and design efforts.
And should LG or a Chinese OEM put out a head-turning Android flagship later this year, the game could get more interesting still. For now, Samsung's high-end Android lead looks safe, but it's arguably leaving the door open to rivals a little bit.
Jim Cramer and the AAP team hold positions in Apple and Alphabet for their Action Alerts PLUS Charitable Trust Portfolio. Want to be alerted before Cramer buys or sells AAPL or GOOGL? Learn more now.
More of What's Trending on TheStreet: