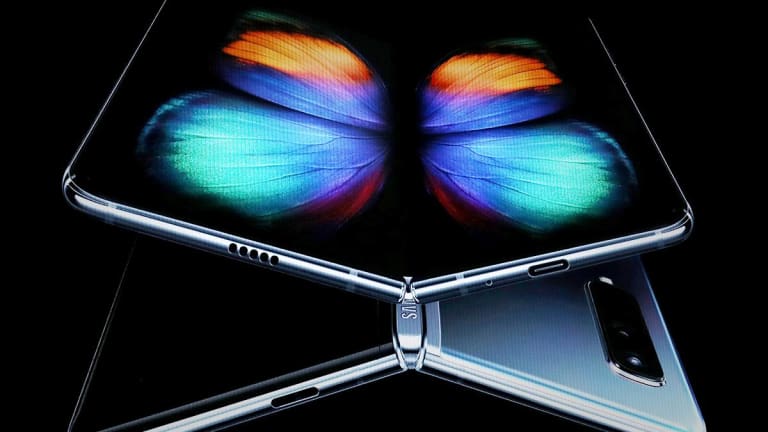 Samsung's Gains Could Be Apple's Losses, Says Analyst
Samsung's new foldable phone is a potential threat to Apple's share of the high-end smartphone market.
Samsung Electronics Co.'s Ltd (SSNLF) release of a high-priced luxury foldable smartphone could put a dent in sales of rival Apple Inc.'s  (AAPL) - Get Apple Inc. Report iPhone. 
Many analysts and industry experts question whether the highest-priced smartphones offered by all phone makers will really see much market penetration in the near-term. 
But Samsung's release of its new foldable smartphone with three screens that will start at $1,980 "is definitely a potential step forward for Samsung from a [market] share perspective," Wedbush Securities analyst Dan Ives told TheStreet. He added that "on the high end of the market, Samsung is not being shy on pricing, and they view it as an opportunity to gain share on Apple." 
Apple's global market share for smartphones has slowly been declining as both it and Samsung face rising competition from Chinese phone makers such as Huawei and Xiaomi. In the third quarter of 2018, IDC estimated that Apple's market share of global phone shipments stood at 13.2%, down from 19.6% in the first quarter of 2018. Samsung's share stood in the third quarter stood at 20.3%, up from 18.9% in 2018's first quarter. 
While global smart phone sales as a whole have slowed in the past few years, competition between phone makers has never been more intense. 
As a result, "Samsung's gains are Apple's losses," Ives said. He said Apple's downside scenario from the release of Samsung's phones would be negative unit sales growth for the iPhone in 2020. Ives' base case, however, is for Apple to record low single digit percentage unit sales growth in 2020.
On a longer-term basis, Apple needs unit sales to remain relatively healthy in order to continue to support its services business, which the company has been emphasizing as iPhone sales slow. Ives pointed out that iPhone users need to upgrade their phones at least occasionally in order to have up-to-date technology and software that would support the full use of Apple's services. Ives values Apple's services business, which brought in $10.9 billion in its most recent quarter, at $400 billion. 
Apple shares were down 0.5% to $171.23 on Thursday morning after rising slightly on Wednesday when Samsung's new phones were announced. Samsung shares rose 0.11% on Thursday on the Korean Stock Exchange after rising 2.07% on Wednesday.