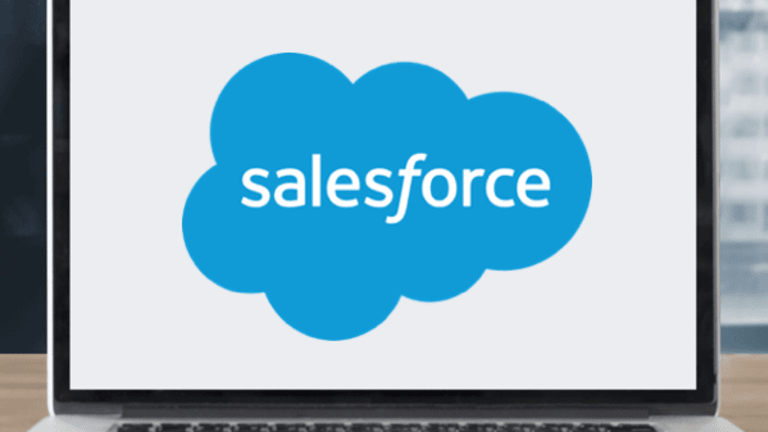 Salesforce in a 'Remarkable Position,' Analyst Contends
Drexel Hamilton initiated coverage on Salesforce.com with a $100 price target on Tuesday.
Shares of Salesforce.com (CRM) - Get Report were inching higher in afternoon trading on Tuesday, after Drexel Hamilton initiated coverage of the stock with a "buy" rating and price target of $100. The firm sees Salesforce as an attractive way to play the cloud space, with room to grow.
"I think Salesforce is in a remarkable position; they are the number one player in the SAS market. I think they are positioned better than ever, and the scale is there," Drexel Hamilton global head of technology and software Brian White told CNBC this afternoon.
However, regardless of White's positive sentiment moving forward, one cannot discuss Salesforce without mentioning its lackluster 2016 performance. Shares are down over 11% YTD, and White believes M&A speculation may have played a role.
"I would just say this, valuations came down in 2016, so there was a lot of good opportunities and they took advantage of that," White stated. He added that the July 2016 acquisition of Demandware was the company's largest in its history.
"The second thing is they are trying to broaden their reach," White said. The notion Salesforce is solely looking at acquisitions because of a lack of growth is "absolutely not true," he argued.
"What is true is there are some phenomenal assets out there that are for sale, some can't be replicated, and Salesforce has the vision to see that," White contended.
In large part, White feels the underperformance marking Salesforce's 2016 was due to concerns regarding M&A. "It's absolutely misplaced and that is why we think catch-up will start in 2017," he concluded.