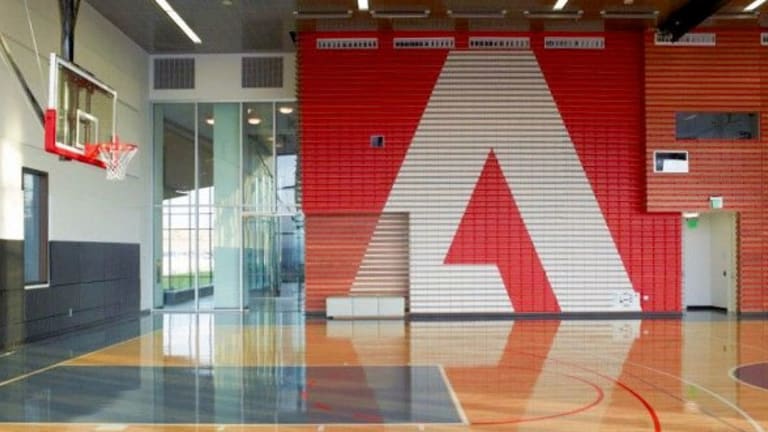 Salesforce.com vs. Adobe Systems: Which Is a Better Stock?
It's a cage match between two software powerhouses: Salesforce.com and Adobe Systems. The best stock depends on your investment goals.
Software-as-a-service pioneer Salesforce.com (CRM) - Get salesforce.com, inc. Report and visual/document software maker Adobe Systems (ADBE) - Get Adobe Inc. Report have been raging growth stories over the past few years.
Together, in five years Salesforce.comand Adobe have cumulatively generated over $40 billion in revenues. That number exceeds the annual sales garnered by database software kingpin Oracle in past year ($37.1 billion).
But which is the better stock for you to own??
If growth is all that matters, Salesforce.com is your pick. If you're concerned with growth plus profitability, stick to Adobe for gains. Regardless, both are survivor stocks in a turbulent, risky broader market.
No. 1: Earnings Growth -- Winner Takes All
Salesforce.com is estimated to clock 29.88% earnings-per-share (EPS) growth per annum for the next half a decade. Many investors are troubled by Salesforce.com's sheer lack of net income.
While it registered $26 billion in combined sales over the past 10 years, it couldn't generate profits regularly (barring initial years). If you combine numbers, Salesforce.com posted about $600 million in net losses.
Profitability should then elude Salesforce.com, which apparently tried to outbid Microsoft for LinkedIn. The stock is about 4% down year-to-date (YTD), while Adobe is up 10%-plus.
Adobe on the other hand, boasts a profitable story, although sales growth has been moderate. It also held well to its consistent 80%-plus gross margins over the last 10 years, a remarkable feat considering how software biggies like Microsoft have witnessed a sharp plunge. SAP SE could barely improve gross margins in the last decade.
Analysts expect Adobe to shift to a higher trajectory of EPS growth, and offers a 28%-plus EPS growth rate for the next 5 years.
No. 2: Balance Sheet Basics -- Powering the Way Through
Both Salesforce.com and Adobe offer zero dividends, unlike mature tech companies like Apple (AAPL) - Get Apple Inc. Report .
Without that dividend ballast, what could be an important factor is balance sheet strength and financial metrics.
Adobe has been roughly spending somewhere in the range of $100 million-to-$300 million on capital expenditures every year.
Along with healthy and sustained profits, this implies that free cash flow (FCF) is positive and around (or above) $1 billion mark every year for many years. If earnings improve, FCF will only keep pushing forward.
Salesforce.com earnings story combined with its financial strength can hardly compare to Adobe's. It also has an amount of debt (even after exhausting cash).
Granted, FCF has increased over the past two-to-three years, but Salesforce.com's lack of profitability, raises the question about this rising free cash flow. Billings' growth, a key metric for Salesforce.com, indicates signs of a slowdown.
While we don't want to ring alarm bells, many on Wall Street have lowered their expectations. Naturally, the company's third-quarter guidance (which looks good on paper) is unconvincing.
Apple is a holding in Jim Cramer's Action Alerts PLUS Charitable Trust Portfolio. See how Cramer rates the stock here. Want to be alerted before Cramer buys or sells AAPL? Learn more now.
No. 3: Last Round Before a Final Call
The recent weakness in Salesforce.com is a great opportunity to get in at bargain valuations.
Despite the pullback, the the stock trades at nearly 59-times forward earnings, among the most expensive offering tough competition to Amazon.com (which has exposure to cloud via AWS).
Adobe, on the other hand, at around 27 times forward price-to-earnings ratio is still great value.
If you want to bet on Salesforce.com growing faster, stay with Salesforce.com shares. In case consistent profitable growth is on your mind, stay with Adobe.
---
A blistering financial storm is about to hit our shores. When it hits, weak companies and their investors will be washed away. You need to put yourself on solid ground. And that doesn't just mean changing your investment allocations or loading up on cash. I'll show you how to protect yourself and prosper when you click here.
This article is commentary by an independent contributor. At the time of publication, the author held no positions in the stocks mentioned.