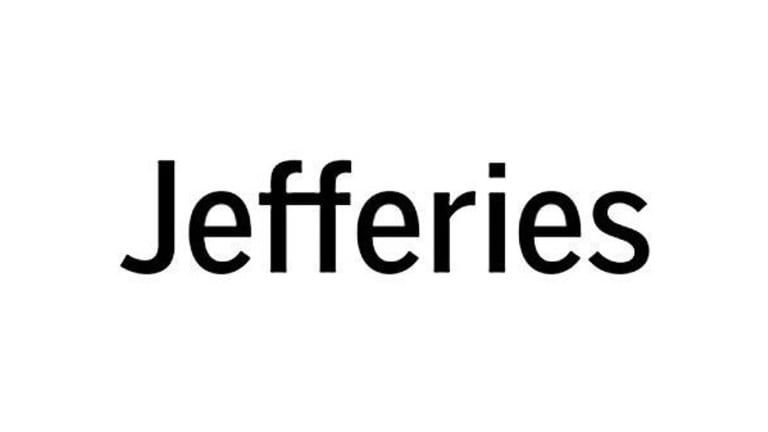 Sage Kelly's Escapades Blunt Jefferies Year-End Banker Bonuses
Jefferies bankers will receive flat to slightly higher year-end bonuses as the firm continues to absorb the fallout of banker Sage Kelly's divorce proceedings.
NEW YORK (TheStreet) -- In a year when banker bonuses are expected to soar, the investment bank  Jefferies Group LLC (JEF) - Get Free Report could only deliver disappointing news.
Bankers at the firm learned Tuesday their bonuses would be flat to slightly up, according to a source briefed on the situation. They probably had an inkling that bonuses would be less than stellar when Jefferies handed investors disappointing financial guidance, sending shares of its parent company Leucadia National Corp. (LUK)  down 2.5% to close at $21.04, extending its 2014 decline to 26%.
For Jefferies, 2014 was not a typical year. The city's tabloids had good fun as several of the firm's top bankers were named and shamed during the divorce proceedings of Sage Kelly, a well-known Jefferies partner. Testimony of partner-swapping (that is, between consenting adults) as well as colorful drug benders dominated the newspaper headlines and water cooler chatter during the racy Kelly hearings.
Once the proceedings ended, Kelly took a leave of absence. Jefferies declined to comment when contacted by TheStreet.
Bonus season, especially this one, should be better at other Wall Street firms, and for good reason. Merger activity has generally soared, especially coming out of the Great Recession, driving up revenue. According to Glassdoor.com, the average Jefferies senior vice president earns nearly $400,000 annually.
In fact, some top Wall Street law firms doubled their annual bonus compensation, according to legal sources. 
Earlier this month, M&A blog DealBook reported that some law firms are increasing associate bonuses to as much as $100,000 for the year, boosted, in part, by transactional revenue. For senior bankers, bonuses stretch into the hundreds of thousands of dollars, and millions for top partners.
TheStreet's source said major investment banks, including Goldman Sachs (GS) - Get Free Report , JPMorgan Chase (JPM) - Get Free Report and Morgan Stanley (MS) - Get Free Report , will reveal compensation closer to Jan. 20.
Jefferies' Tuesday earnings report included news that fixed-income trading had fallen, and its investment banking revenue fell more than 20% from the same quarter a year earlier. Jefferies is Leucadia's largest holding.
"After four consecutive strong quarters, we experienced a very challenging fourth quarter," said Jefferies CEO Richard Handler in a statement. In 2012, Leucadia acquired Jefferies in a $3.6 billion transaction.