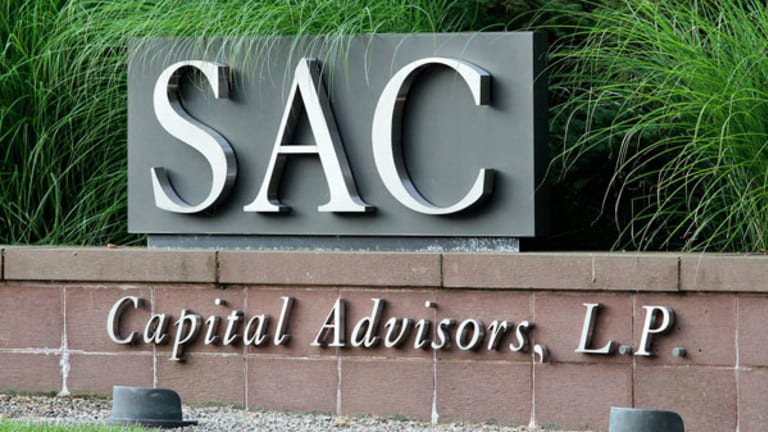 Publish date:
SAC Case Almost Quenches My Lust For Wall Street Blood
Civilization pushes back against Wall Street.
Civilization pushes back against Wall Street.
NEW YORK (
) -- For people like me who long ago gave up hoping the criminals of Wall Street might someday get their comeuppance, the criminal case against
SAC Capital Advisors
offers at least a measure of satisfaction.
The case brought by U.S. Attorney Preet Bharara is likely to mean the end of SAC Capital, a multibillion dollar business organized around a principal of unfairness. That principal was that traders with an "edge" -- superior access to information, the best technology, the best everything that money can buy -- would continue amassing more money off the backs of the rest of the suckers in the stock market. While SAC's main trading floors are in Stamford, Conn., it is incorporated in the West Indies because, of course, taxes are for also for suckers like you and me.
Capital markets came about to allow businesses to raise money to finance their growth, but the traders at SAC scorn such an old-fashioned notion. Their goal was to find out when a company would miss or beat quarterly earnings so they could position themselves accordingly, and then exit the position immediately after the information became public knowledge.
SAC is far from the only firm that relies on inside tips to make a profit, but it may be the biggest and the best practitioner of this dark art. Everyone knows SAC profits from inside information, and it makes the rest of us cynical. If guys like SAC founder Steven A. Cohen can get away with flouting the law, we tell ourselves, why shouldn't we?
It is true that Cohen does not face criminal charges himself, but that could change. As
Bloomberg
writer Paul Barrett pointed out on
Bloomberg TV
Friday morning, SAC portfolio manager Matthew Martoma, who does face criminal charges, may still decide to flip. Even if he escapes prison, losing his ability to manage other people's money is a serious punishment for Cohen. The government may also be able to seize billions in assets from Cohen and SAC. He may remain very rich, but not being allowed to be a player on Wall Street is a big punishment for a guy like Cohen, whose entire identity is wrapped up in the Wall Street life.
While
Goldman Sachs
(GS) - Get Report
and
Morgan Stanley
(MS) - Get Report
continue to trade with SAC, according to
The New York Times
, that may not remain the case for very long. And it will cease to matter if SAC is shut down.
Some will no doubt be unsatisfied that the case against Cohen doesn't address the central issues of the 2008 financial crisis. In a broad sense, however, the crisis was about the best connected, most powerful people on Wall Street making a mockery of our legal system to enrich themselves.
That is what Cohen has done. What Cohen did not manage to do, as Wall Street chiefs like Goldman's Lloyd Blankfein,
JPMorgan Chase
(JPM) - Get Report
boss Jamie Dimon and former
Lehman Brothers
CEO Dick Fuld successfully did, was to change our laws to make sure the bulk of their shady activity remained legal.
But they are all guilty of the same essential crime: a lust for money and power so enormous that it can only be fed by eroding our civilization. The criminal case against SAC Capital isn't everything we'd like it to be, but it is a decided push in the other direction.
--
Written by Dan Freed in New York
.
Disclosure: TheStreet's editorial policy prohibits staff editors, reporters and analysts from holding positions in any individual stocks.